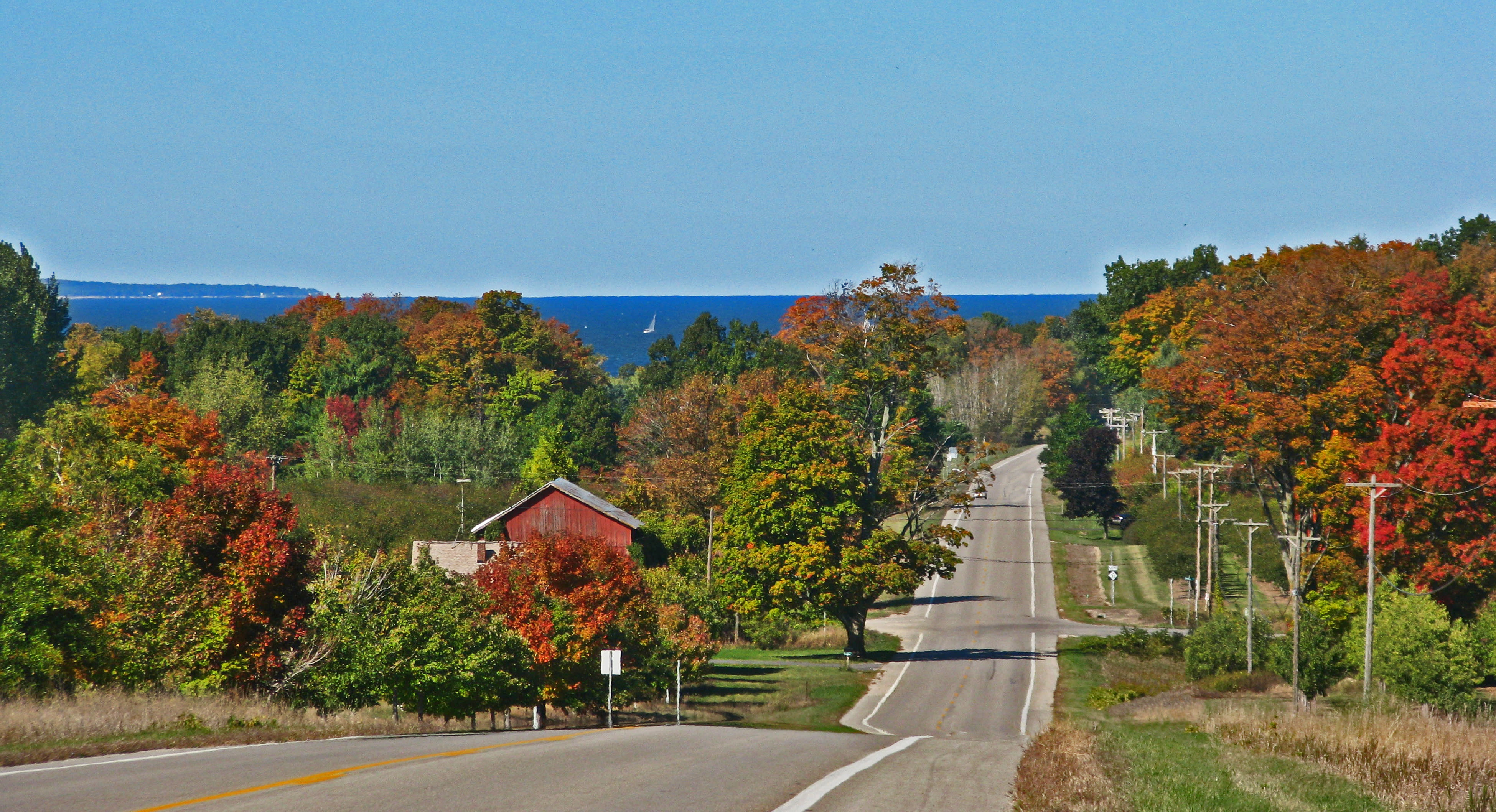 By MIKE NORTON
They told us we weren't going to have any fall color this year. The summer had been too hot and too dry, they said, and when autumn arrived the leaves would all just curl up, turn brown and fall off the trees.  As usual, they were wrong. Why do I ever listen to "experts?"
Honestly, I don't believe I've ever seen as spectacular a fall color display as the one we're having right now. To be sure, there were some stressed-out trees that dropped their leaves early, and you can see some curled-up edges here and there – especially on south-facing hillsides where they got the brunt of the summer sun. But the overall effect (which, after all, is what you go for in the fall) is astonishing. The reds and yellows, which tend to be kind of muted around here, are fantastic – and that's just the maples, ash trees, walnuts and honey locusts. The oaks haven't even started to come into their own yet.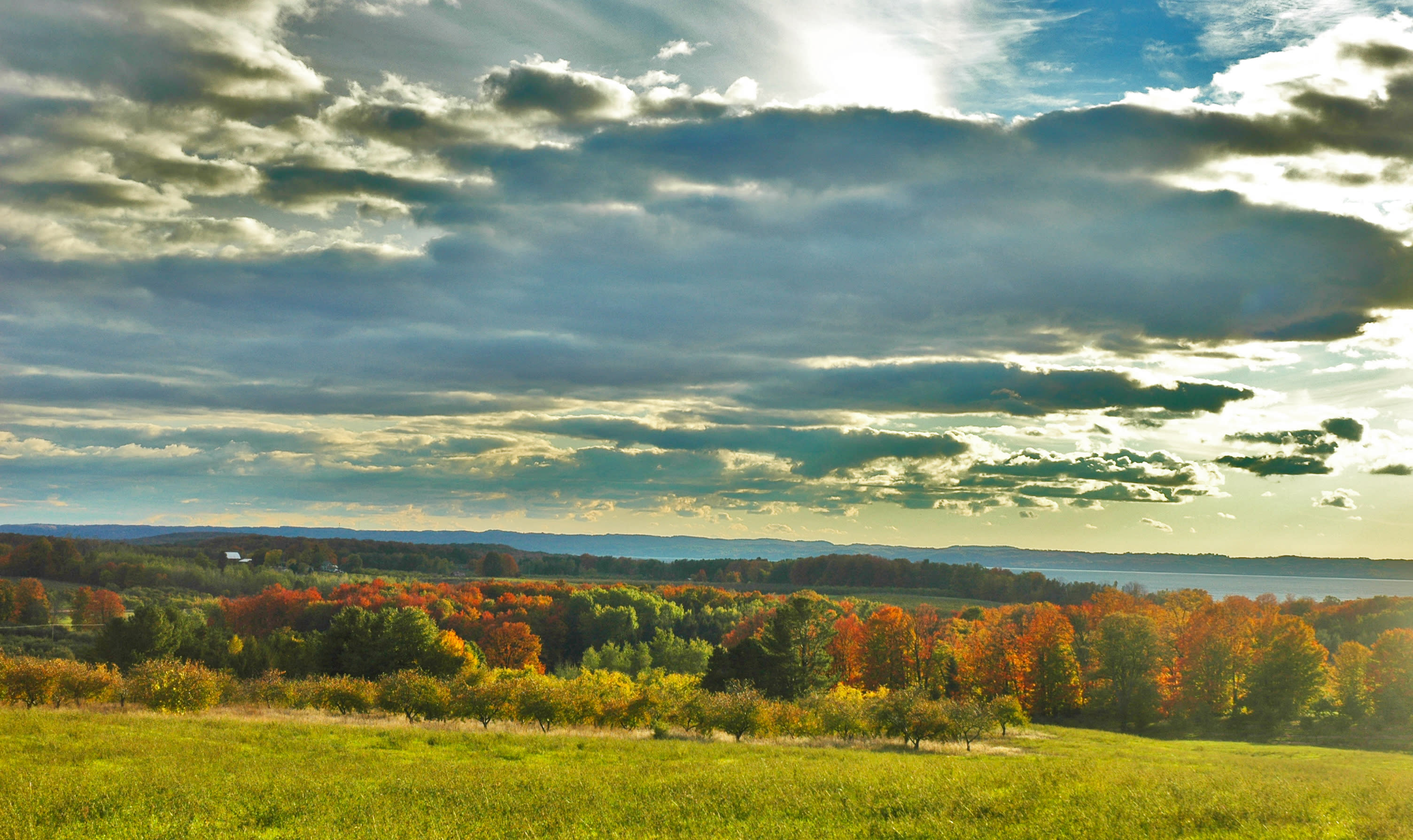 I love the autumn. I love those smoky evenings, the dramatic skies, the taste of apples and spicy pumpkin ale, the way fall turns a shady forest into a whispering cathedral of light. I love hearing the clamor of geese far overhead as they make their way south, the papery rustle of leaves underfoot. I love the clean, cool feel of the air – I just wish it didn't mean the end of bicycling and boating season.
Before I put the bicycle away for another winter, I'm hoping there'll still (surely) be a few more chances to pedal into town from my home in Old Mission, and to take a few leisurely rides back up the West Bay shoreline in the evening. It's not something I do every day, but I really love that commute. (I wasn't a bit surprised when Bicycling magazine called it the best bike ride in Michigan; plenty of other cyclists feel exactly the same way.)
And the Old Mission Peninsula is absolutely splendid in autumn, when you can enjoy the ceaseless interplay between water, sky and foliage. The Peninsula juts into the center of Grand Traverse Bay -- 22 miles long and in some places as little as a mile wide.  A beautiful patchwork of orchards, vineyards, forests and villages, it's perfect for a morning or afternoon ride where you can combine fall color with beautiful views, visits to wineries and fruit stands, and unforgettable meals at charming restaurants.
Some athletic types like to take the central route up M-37 along the spine of the Old Mission Peninsula. Both ways. There's a lot to be said for it; you get a lot of variety, cruising along the East Bay shoreline and then climbing up to the vineyards and orchards with incredible views of both arms of Grand Traverse Bay. But that's the route we drive every day; it has a lot of fast-moving automobile traffic and it's really hilly.  I prefer to take the coastal route.
Before noon, I like the eastern side of the Peninsula, so I can take advantage of the morning sunlight. My route is usually to leave the village along Smokey Hollow Road (past the 2 Lads Winery, where I have to climb the one and only major hill) then continue down Bluff Road, past cottages, homes and little coves full of boats, take a short jaunt along Center Road and slip quickly back to East Shore Drive for the last few miles into town.
In the afternoons, it's the western shore for me: up Peninsula Drive (more lovely homes and cottages) past Power Island and Bowers Harbor  -- interested in some of that spicy pumpkin ale? Try Hooligan at the Jolly Pumpkin in Bowers Harbor -- then up through the deeply rural landscape of the northern Peninsula (fortunately, there's really only one hill worth mentioning) an eastward  turn on Eimen Road to the Old Mission Tavern, another brief episode on Center Road, and finally that last right turn onto Old Mission Road and back to the village.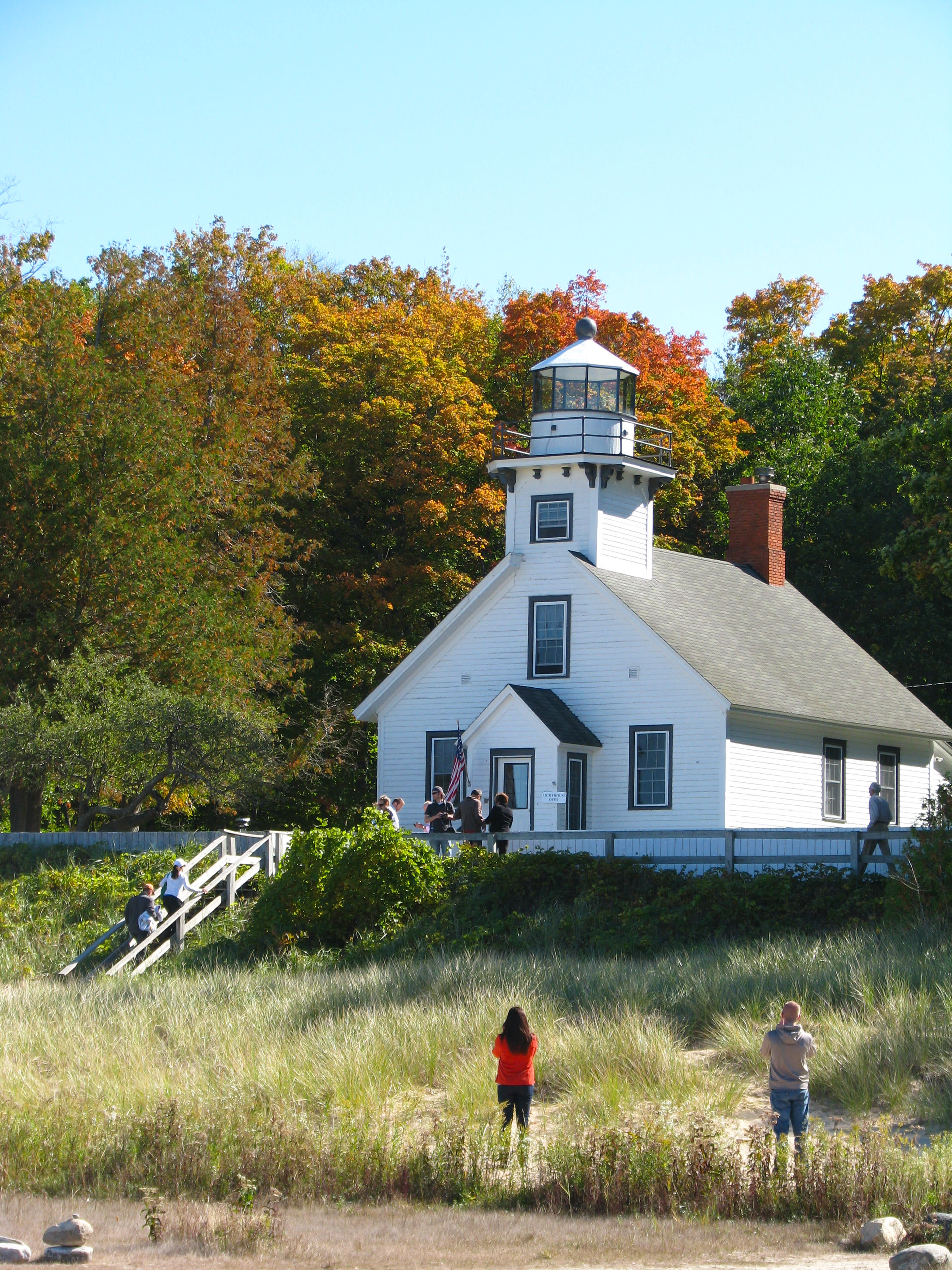 Of course, some of the best riding is that last two miles beyond, where the highway descends to the shore again and heads out through woods and parkland to the lovely little Mission Point Lighthouse. And once, you're there, if you've got an off-road bike, you can enjoy some of the miles of trails in Lighthouse Park.
Great riding! And honestly, it doesn't matter what time of day it is -- pick the route that suits you best. You won't be disappointed!