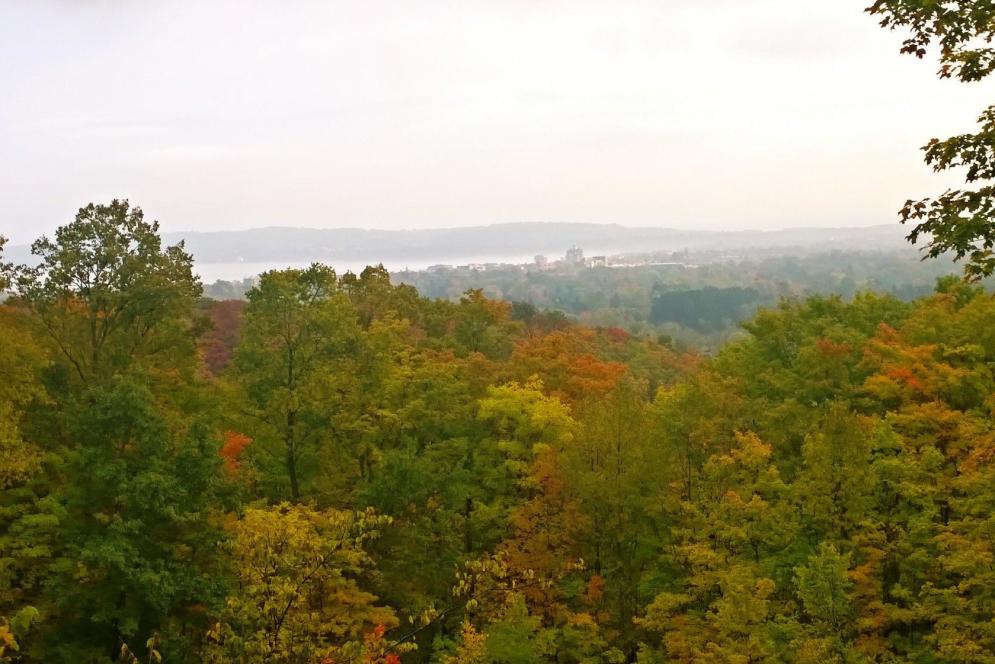 Fall color is on its way to northern Michigan! As you drive the rolling hills of Old Mission Peninsula, cruise along M-22, or head toward downtown Traverse City for shopping and dinner, you'll see bright spots of red, orange, and gold in the trees. We're still about a week (two at most) from peak fall color, but a cooler week of weather promises a glorious coming soon. 

One of our favorite ways to see the colors: chairlift rides at Crystal Mountain on Fridays and Sundays in October. (Nearby Shanty Creek also offers rides, but are already sold out...so sign up soon!)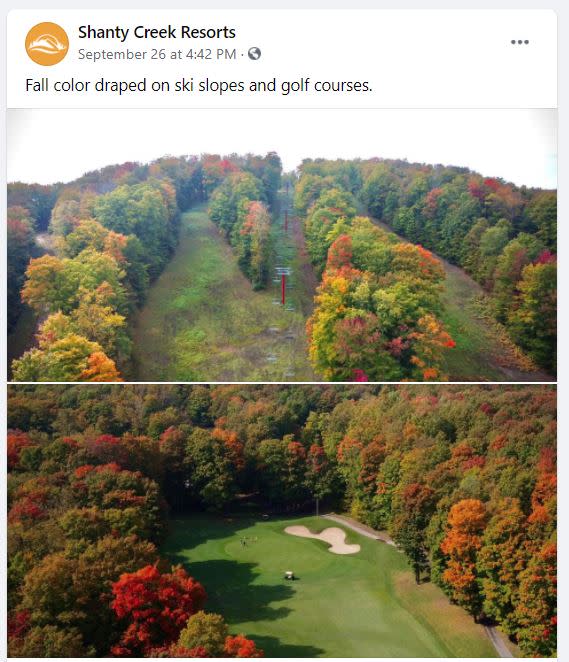 Now is also the perfect time to stock up on apples, pumpkins, and fall veggies at local markets and roadside stands. Fresh apple cider is becoming available, and both breweries and cideries are concocting some delicious fall beverages for you to try.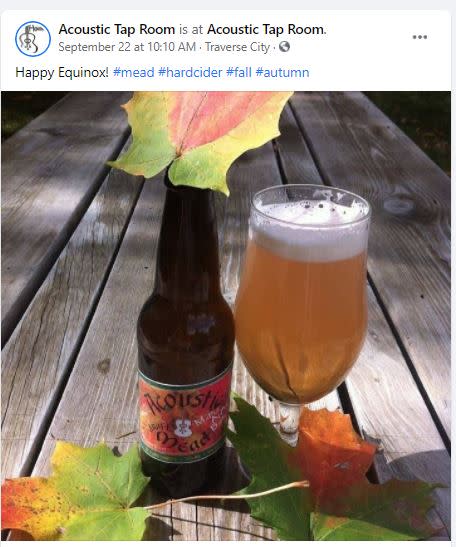 Finally, this week, you can savor the last few days of Harvest Days on Leelanau Peninsula (where you get wine club perks at participating wineries), or be the first to kick off the Hunt for the Reds of October, where wineries put their best reds on display. Cheers!