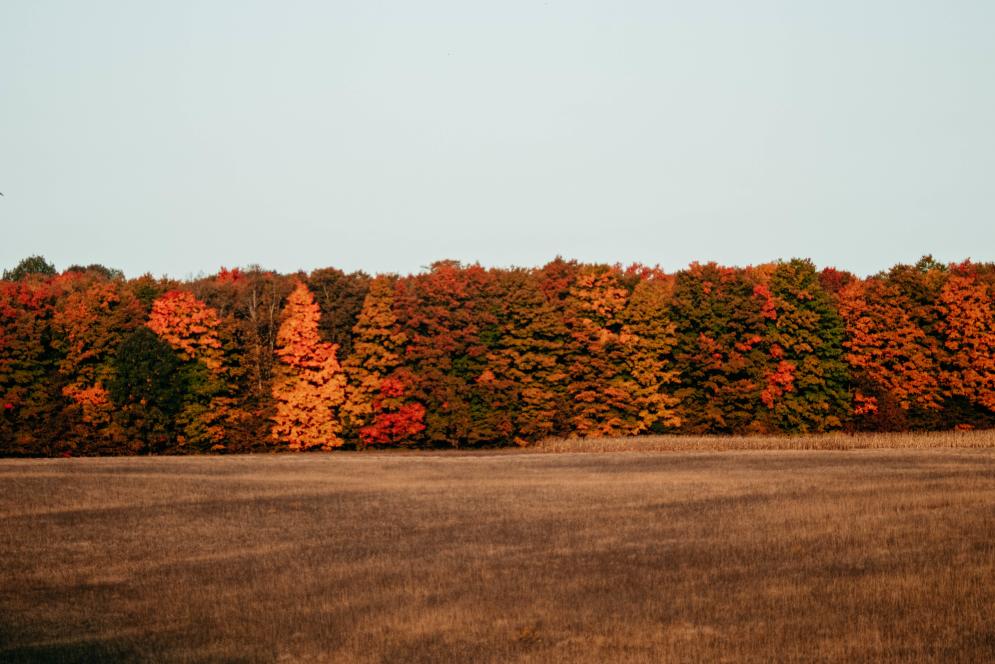 Peak color is here in northern Michigan! We'll get to enjoy the gorgeous reds, golds, and oranges over the next week or two, as the color migrates toward the water. Inland forests change colors first up here, with the lake and bays protecting the trees closer to the shoreline.This slow shift bodes well for travelers, since the peak lasts longer and can be enjoyed in so many different places!

Heading up north? Here are some recommendations for fall fun this week:

- Weekdays, head out on the Leelanau Peninsula Wine Trail for the Hunt for the Reds of October, where you'll get to sample the incredible red wines of the Traverse Wine Coast.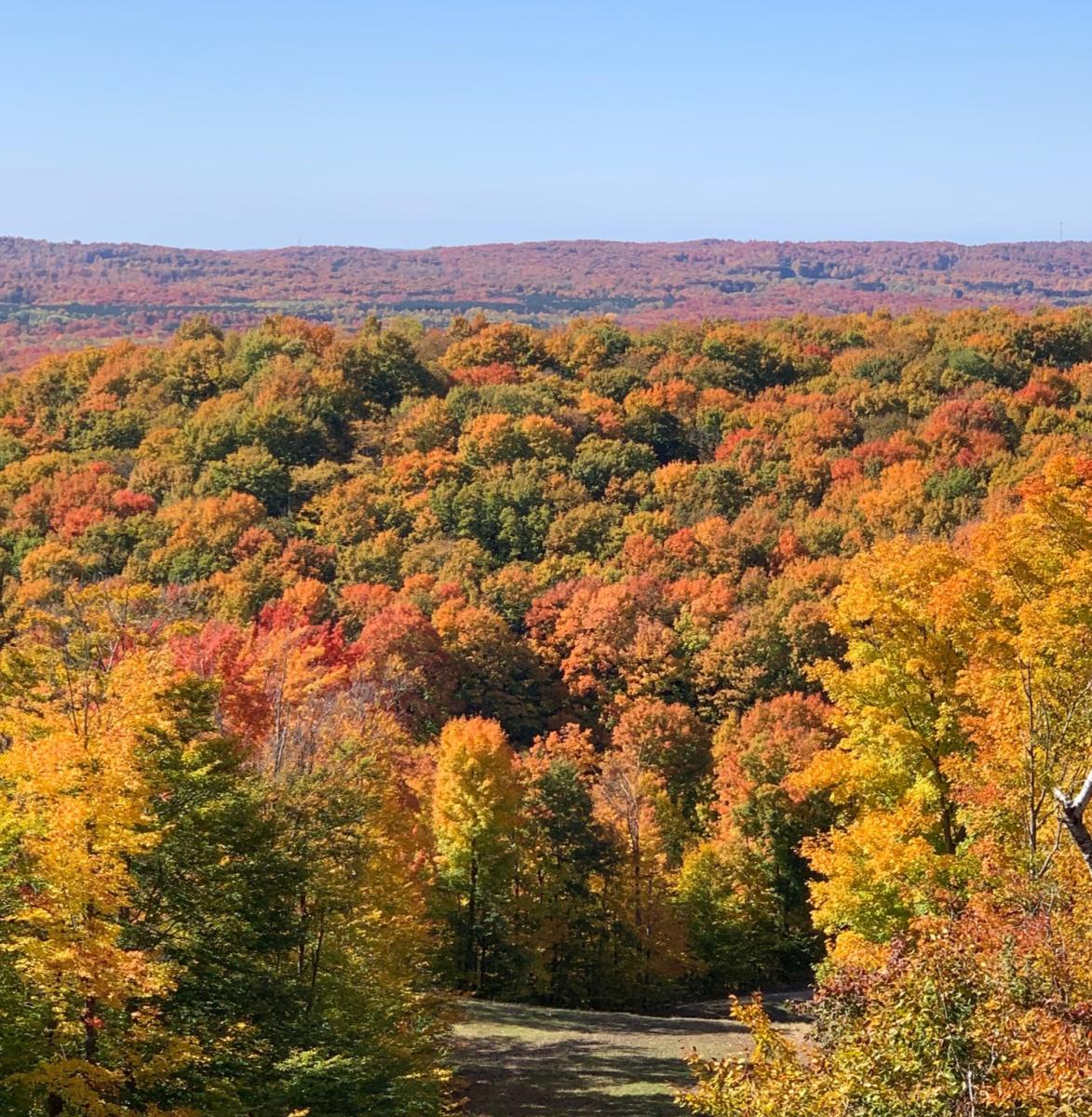 - On Fridays and Sundays, see the fall color on a chairlift ride at Crystal Mountain. Or, on October 17, take a mountain bike color tour on the resort grounds!

- October 15-18, take the stunning drive out to Frankfort and check out the Frankfort Film Festival!

While you're here, be sure to hit the trails to see the fall color up close. The region offers outdoor experiences for all travelers, with everything from accessible trails to challenging dune and forest climbs for the serious hikers. No matter how you explore the autumn glory, you know you're in a pretty great place.