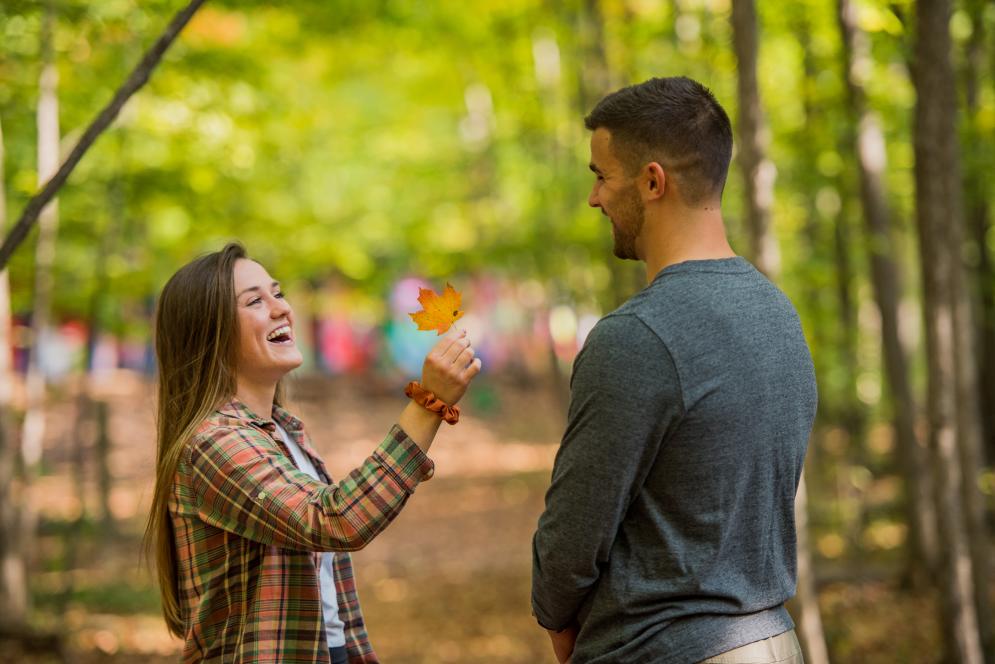 Fall color in Traverse City is on the way! Hints of the season's display are noticeable, but peak is still a few weeks away.
It's hard to pinpoint an exact date for the spectacular show, but experts are telling us it will be Oct. 7-14 around the northern Michigan area.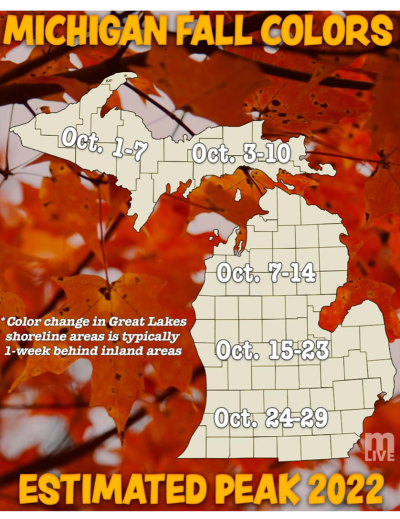 Individual maples are showing bright red and orange, and there is some spot color from the golden yellow of the poplars, but for the most part there isn't yet the kind of mass color we expect to see soon. 
Here are additional resources for planning your 2022 color tour.