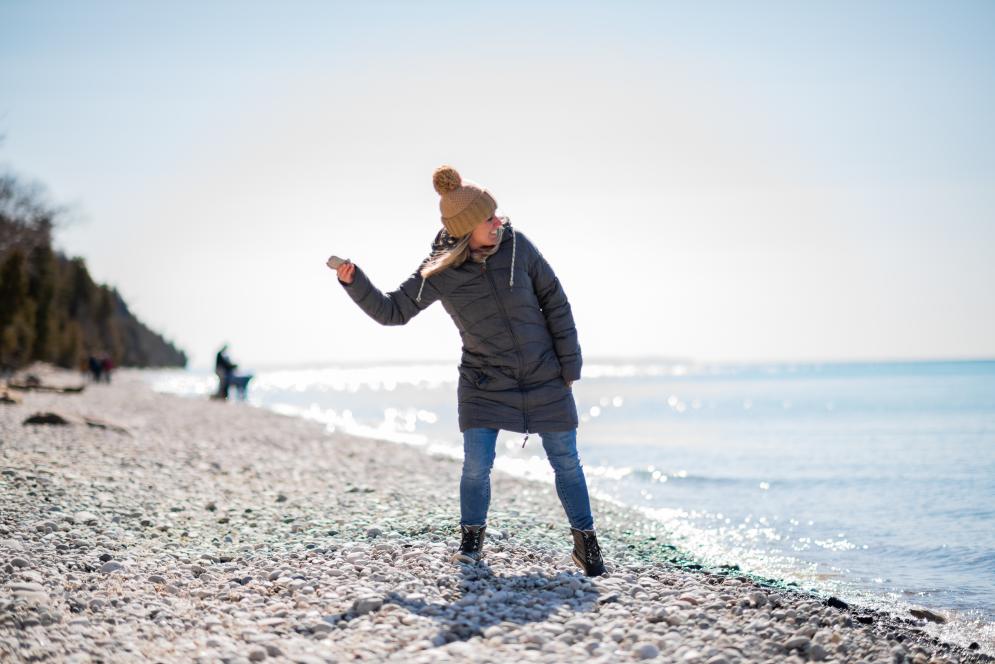 We love our state parks! Let's learn more about them from our friends at the DNR. 
Read on to see what Maia Turek, Resource Development Specialist with the DNR Parks and Recreation department, has to share about exploring Michigan's great outdoors. You'll learn about which state parks to visit, their amenities, and cool ways to enjoy the state park campgrounds and trails!
TC Tourism: There are three major state parks in our region. What are one or two things that make each park unique for a day trip?

The Keith J Charters Traverse City State Park is an urban state park located directly on the TART Trail. It has a pedestrian walkway over to the beach on East Bay that offers rentals for kayaks and stand-up paddleboards. 
Interlochen State Park is located just 20 minutes from Traverse City and is nestled between two great boating lakes. It is a great place to have a picnic before walking the short trail to enjoy a concert at Interlochen Center for the Arts across the street. There is also a shelter on the lake for events, boat launches to access the lakes, and an accessible kayak launch on Duck Lake near the shallow, sandy beach. 
A stunning drive awaits as you head to the top of the Leelanau Peninsula to arrive at Leelanau State Park. This park has excellent hiking trails—two miles outside of the primary park—as well as a historic and thriving lighthouse that has plenty of history and scenic vistas. Kids can really stretch their legs on the new playground in the day-use area with plenty of picnic tables and charcoal grills for picnics.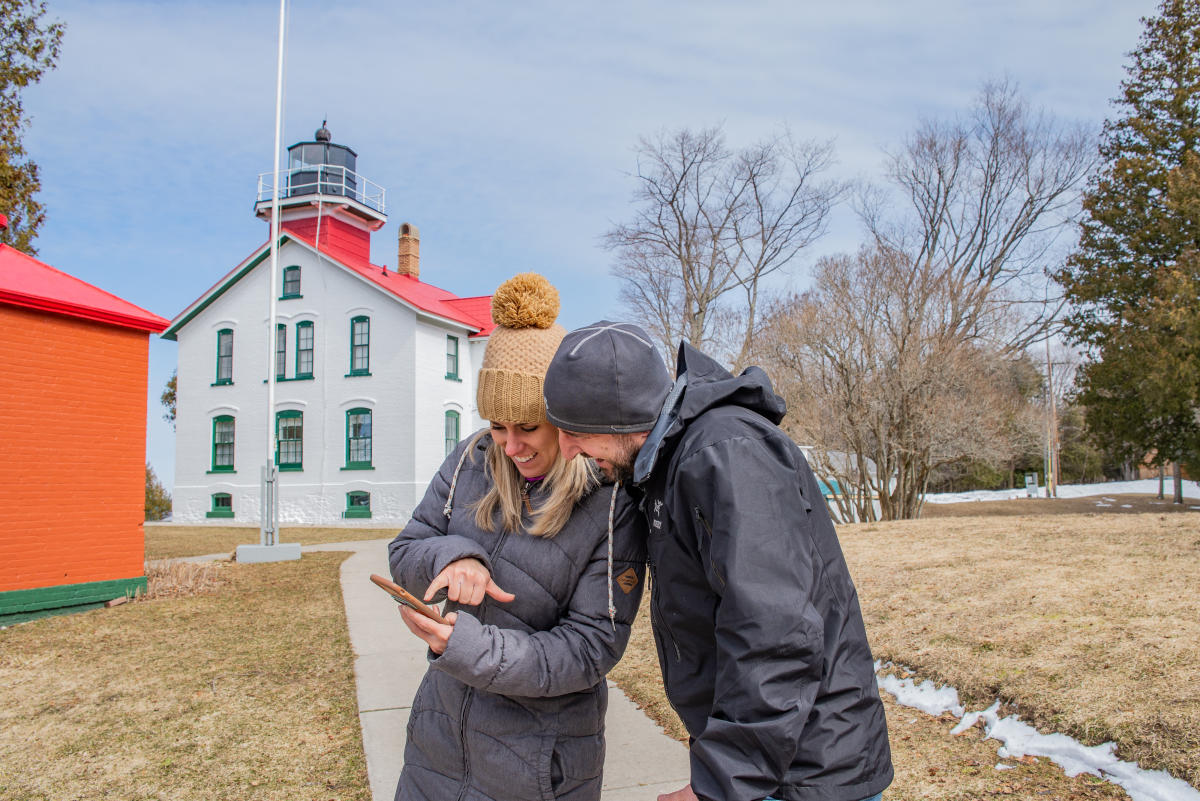 TC Tourism: Let's talk campgrounds! Camping is available in each of the parks. What should people expect at these campgrounds in terms of amenities and experiences?

TC: This park is a great "home base" for people interested in exploring the Traverse City region, with two mini cabins and a lodge available in addition to camping that now offers 50-amp service. 
Interlochen: Interlochen has a bit of everything for lodging, with a modern campground hosting waterfront or lightly forested campsites on Duck Lake and rustic camping with excellent sunsets on Green Lake. There are also semi modern log cabins available overlooking the lake.
Leelanau: Leelanau is a rustic campground with two pet-friendly mini cabins. The unique forestry at this park and water views make this a great option for those wanting to get away.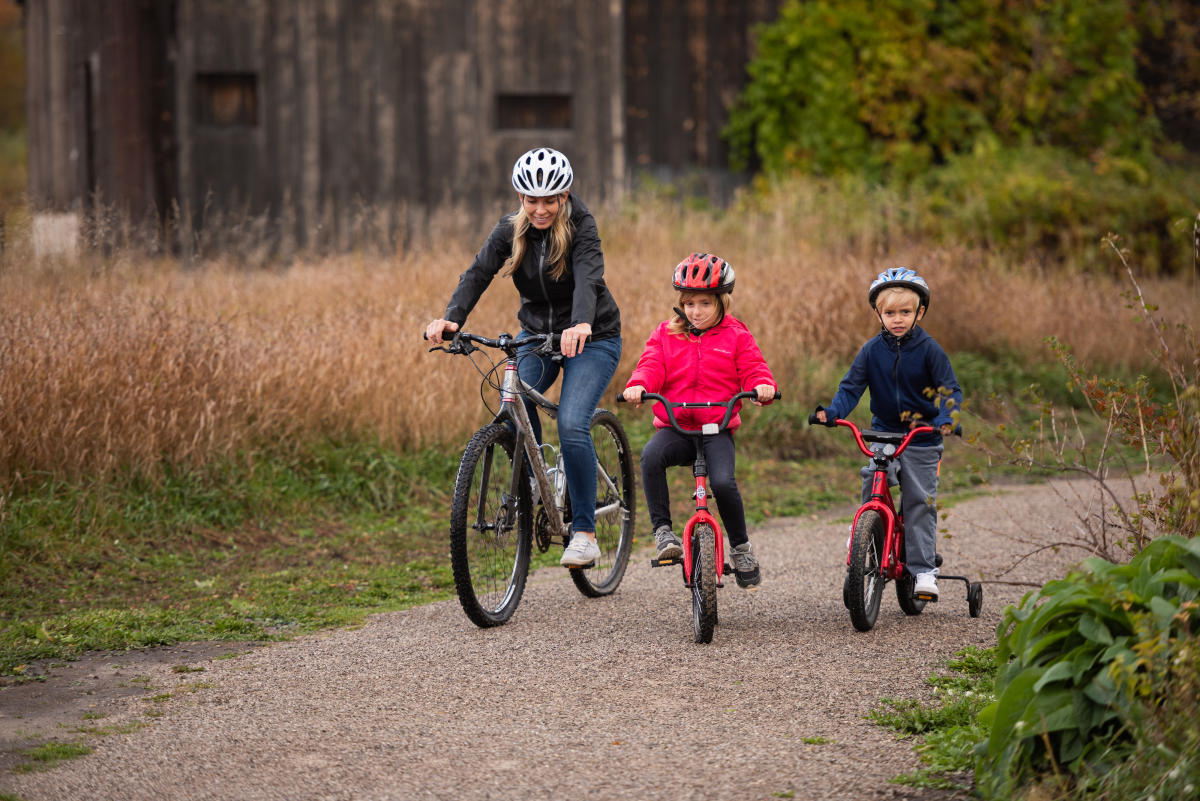 TC Tourism: And now onto nearby trails. Can you tell us a bit about the cool trail systems that are near each park?

TC: The TART Trail is a 10.5-mile trail that connects to even more urban trails for year-round biking and hiking. 
Interlochen: Lost Lake State Forest Pathway is a lovely walk in the woods, offering interesting biodiversity and several lakes to explore, yet easy for most abilities. Bring a pole and fish at the dam! The Lake Ann Pathway just a bit further away is more challenging, offering more hills with several lake overlooks and a walk along the Platte river.
Leelanau: About two miles from the main property of the state park is the trail system, just north of the Woolsey Memorial airport. These trails feature several natural communities and include a stunning Lake Michigan overlook.
If you're looking for more adventures in northern Michigan, be sure to check out the DNR's park, trail, and campground map!