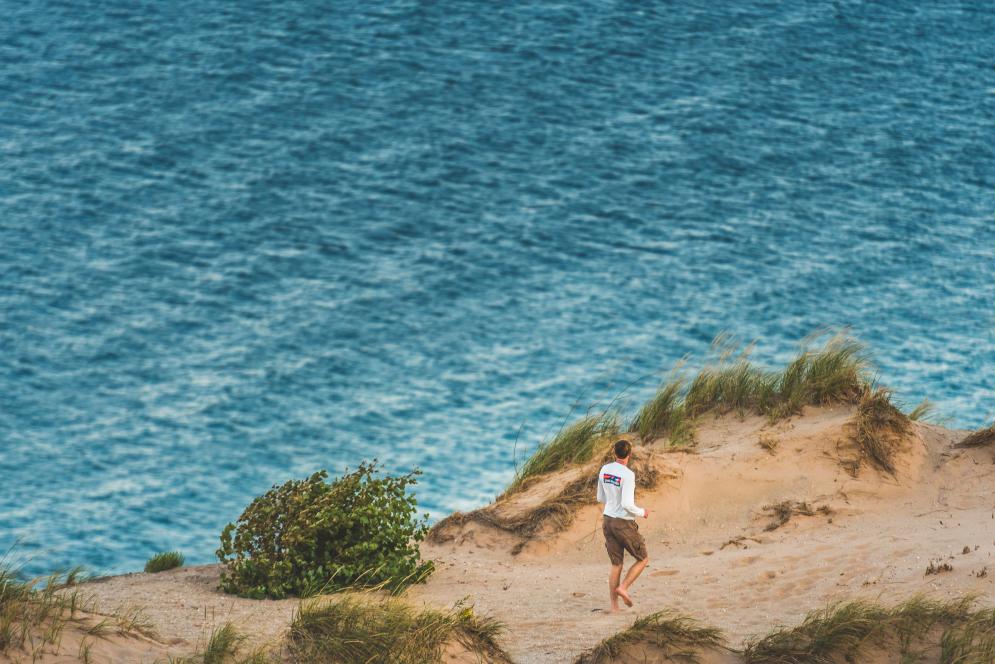 Summer is almost here, and we can't wait to start exploring the great outdoors. From Pure Michigan waterways to soaring dunes to vibrant forests, northern Michigan has a bounty of open spaces to discover. 
ON THE WATER

Lake Michigan
Our beautiful lake was made for seaworthy kayaks, surfing, and brave swimmers (the lake can be chilly!). Benzie and Leelanau counties have dozens of miles of coastline with plenty of access points.
Grand Traverse Bay
These gentle waters surround Traverse City and the Old Mission Peninsula. West Bay is home to Power Island and stretches to Suttons Bay. Public beaches abound, as do opportunities for watersport rentals like jet skis and parasailing.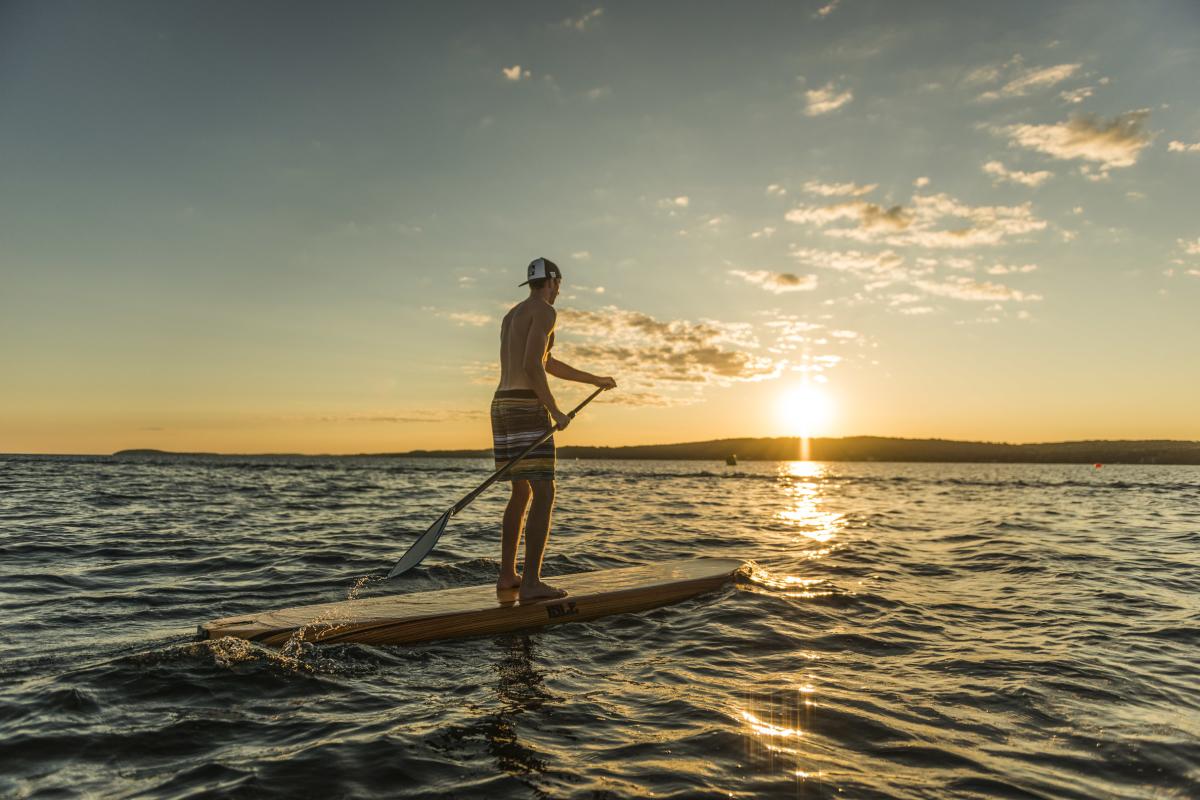 Crystal Lake
If you're searching for the perfect stand-up paddle board spot, look no further. Crystal Lake is large enough for a long adventure, but generally calm enough for a comfortable paddle. It's also the home of the Up North SUP Classic, so you know it's the real deal!
Boardman River
A fisherman's paradise, the Boardman River is known for incredibly fly fishing. It's also a cool urban river that runs through downtown Traverse City and is often used by kayakers cruising around town.
Platte River
The favorite Platte pastime is floating in an inner tube on a sunny day, though you'll also see plenty of canoes out and about. The Platte begins at Lake Ann in Benzie County and flows through Platte Lake and Loon Lake all the way to Lake Michigan.
For more information on boat launches and watersport rentals, click here.
IN THE SAND

Beaches Galore
Throw a rock up north, and you'll probably hit a northern Michigan beach. Whether you want to sit back and work on your tan, take a long walk on the beach, or search for Petoskey stones and beach glass, there's a beach for you. Read more in our beaches section and start planning your day in the sun!
Sleeping Bear Dunes National Lakeshore
When you think of dunes, you think of Sleeping Bear. This incredible national park has it all: dune climbs, Lake Michigan access, miles of hiking trails, and a whole lot of history.
Arcadia Dunes
This nature preserve is tucked into the southwestern corner of Benzie County. 15 miles of trails are perfect for biking and hiking, and a universally accessible overlook trail offers bluff and water views.
ON LAND

Biking
When you're on two wheels, you can venture across northern Michigan in a day's ride. Beginners and those looking for a leisurely pedal will love the TART Trail in Traverse City that links up with the Leelanau Trail; more intermediate riders will flock toward Benzie's Bestie Valley Pathway. Get the scoop on all things biking here.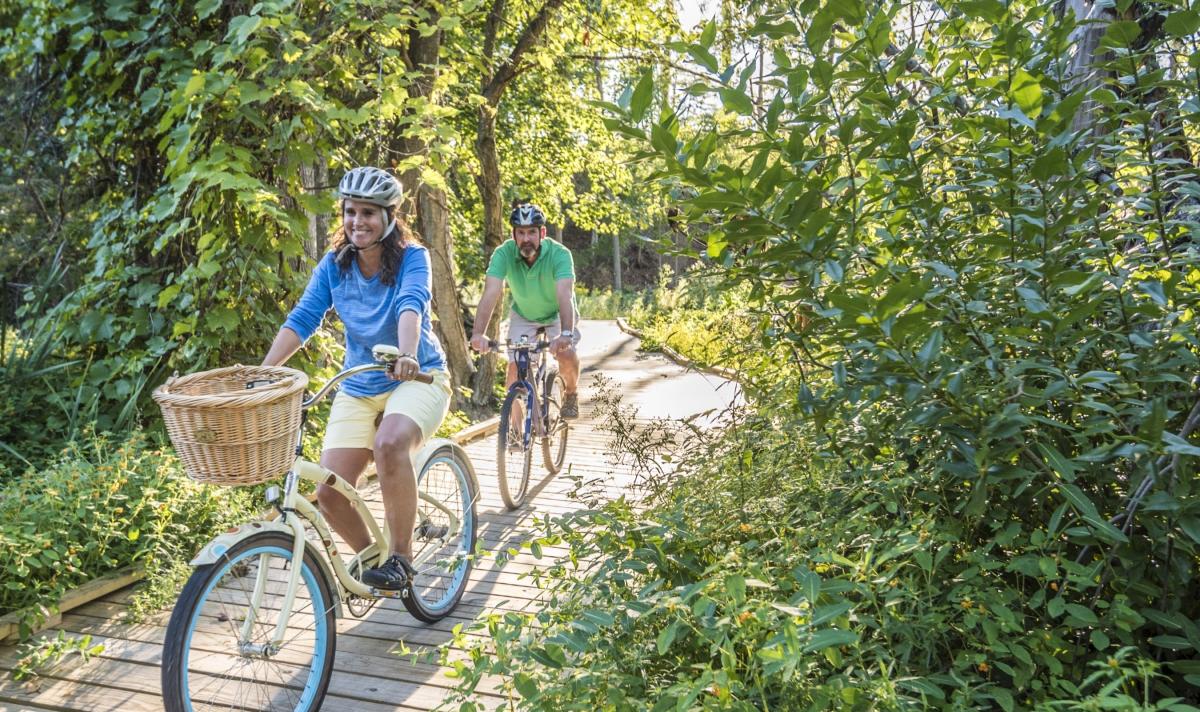 Hiking
From paved paths to challenging wooded slopes, hikers have their pick of adventures in the Traverse City region. The Pere Marquette State Forest gives you cool shade beneath towering trees; Sleeping Bear Dunes provides sandy trails and wide-open skies; and Sand Lakes Quiet Area offers a mix of wooded two-tracks and lake views. Check out our complete hiking listings page for more inspiration.
Conservancies
Talk about wide open spaces—these special pieces of land have been saved for generations to come by local land conservancies. Take a look at our post with 12 NoMi conservancy trails to try…and that's just the beginning!
For more ways to explore the great outdoors, click here. 
Whether you choose one, or all of these activities, please remember to follow safe social distancing guidelines and to #recreateresponsibly. For additional information click here.