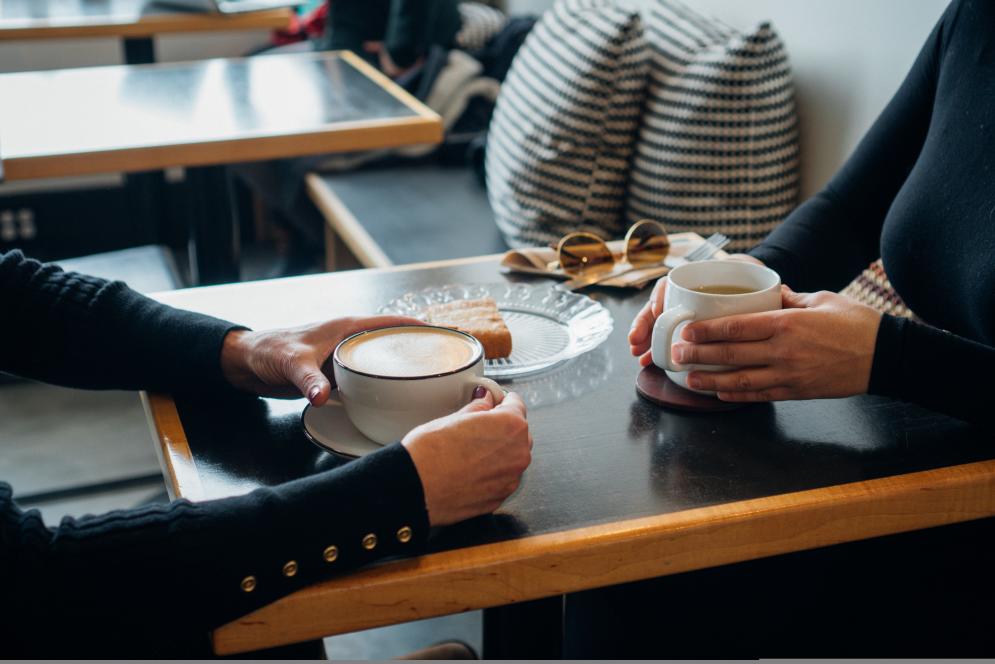 There's no better way to see a city, and to feel the character of an area, than by foot. The smells, the sights, the scenery—you get it all when you go for a stroll. Here are a few pedestrian-friendly spots we recommend the next time you're looking to experience the Traverse City vibe.
The Village at Grand Traverse Commons

Known as one of the largest historic preservation projects in the country, the Village is an easy place to wander, both indoors and out. Walk through the historic buildings formerly known as the Traverse City State Hospital—guided walks, including tunnel tours, also are available—and peruse a variety of eclectic shops, or head outdoors to explore paved pathways weaving throughout the expansive campus. Walking here provides both an urban experience and a nature-inspired one, given the number of mature, towering trees dotting the property. For even more fresh air (and some heart-pumping climbs), check out the trails behind the Commons. The trailhead just beyond the water tower features a beautiful, winding staircase leading into the woods. You'll also find a great wood-planked path through the marsh on the south side of the Commons going toward the Barns.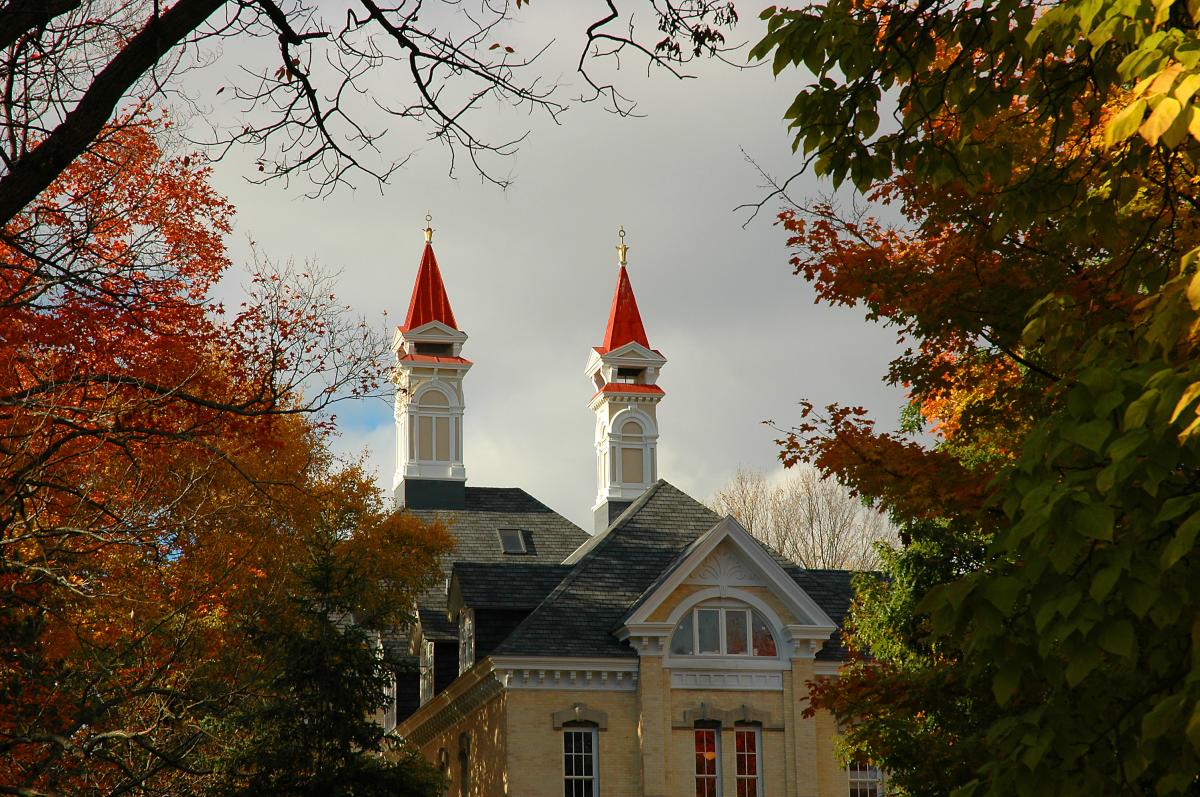 The Warehouse District

This area just keeps getting better, with newer brick-paved Garland Street and a mixture of superb places to shop and eat (grab a cup of coffee at BLK/MRKT along the way, and stop by Relish for a little retail therapy). Taking the elevator to the top at Hotel Indigo treats you to a panoramic view of West Bay from the rooftop restaurant. To the south of Garland is a bridge over Boardman River connecting you to Front Street, where you can grab some lunch at local favorite J&S Hamburg. Extend your stroll, and do some beachcombing, by crossing over to the TART Trail and the Open Space.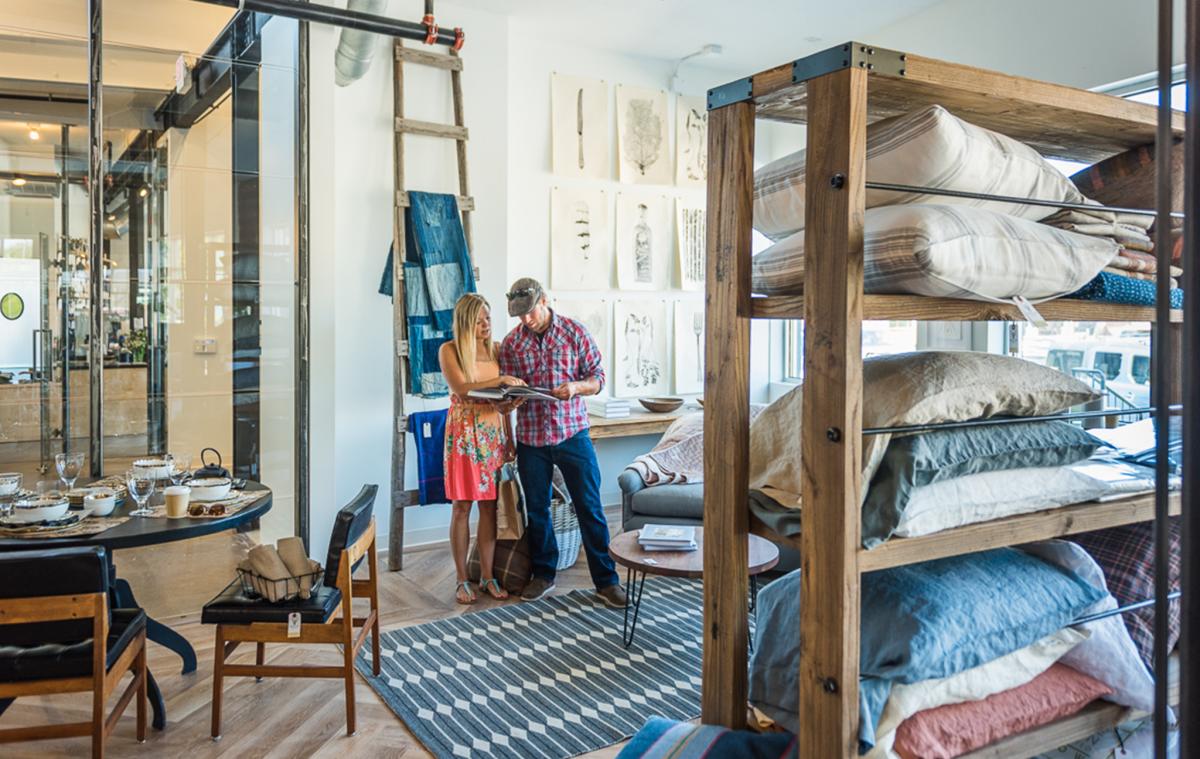 Old Town
 
A decidedly quieter, "off-the-beaten-track" area near downtown is the tree-lined district known as Old Town. Starting at Sixth Street (look for the statue of Traverse City founder and lumber baron Perry Hannah) and ending at 9th Street, this area consists of a smattering of shops, restaurants, offices and the historic green building housing longtime service station Randy's Old Towne on the corner of Eighth and Union Streets. A couple of great off-sidewalk places to check out: Lay Park, home to artwork honoring the late Bryan Crough, former executive director of the Traverse City Downtown Development Authority, and a dirt path running parallel to Sixth Street, along the Boardman River that stretches to Wadsworth Avenue to the west.