Many people may think that when the leaves start changing, Downtown Traverse City lies dormant in preparation for a long winter and another great summer. To those people, I would like to say that you are sadly mistaken. Downtown Traverse City never hibernates, and there are exciting events to carry you all the way to 2016! For the less informed, and for the forgetful (like myself), I have rounded up the remaining eight events so you can plan your excursions for the rest of the year!
October 3: Fall Festive Sale & Happy Apple Days
This event is one of the longest running events in Downtown Traverse City. It's origins are even unknown to me, but legend has it that when this event was created, people loved local produce and loved great deals at shops downtown. Both of those statements ring true to this day! During this event, customers can enjoy great sales throughout downtown and even snack on a fresh, delicious apple available at many businesses downtown.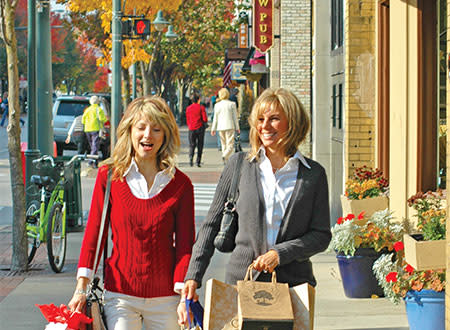 October 24: Front Street's West End Grand Opening
To celebrate the reopening of the West End District, the DTCA is throwing a party! As a way to give back to the businesses that endured the reconstruction of Front Street, we will be having an event that includes music, games, a photo booth, and a scavenger hunt. This free event will be focused at City Lot, but will encompass the entire West End District.
October 31: Last Sara Hardy Downtown Farmers Market
The Sara Hardy Farmers Market is one of my favorite things about the year. This region of Michigan is an agricultural wonderland, and our farmers market is a true testament to that. Halloween marks the last day to enjoy the bounty of the season downtown. I don't know where you will be starting your Trick-or-Treating, but I would recommend stopping at the market for a selection of great produce and to thank our wonderful farmers for all they do to make our market amazing.
October 31: Downtown Halloween Walk
After the huge success of last year's Halloween Walk, the DTCA has elected to host Downtown's Halloween Walk on a Saturday morning instead of a Friday evening. From 10am - 11:30am (after you've stopped at market), stop by our downtown shops to Trick-or-Treat in the more traditional sense. The State Theatre will be doing haunted tours and many of our downtown employees will be dressed to impress for the afternoon!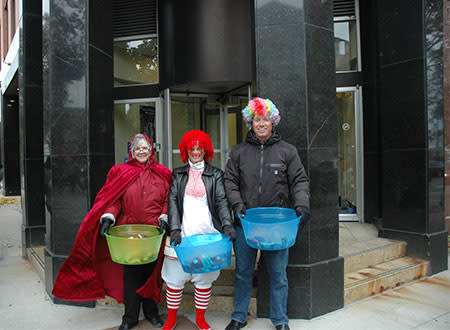 November 14: Shop Your Community Day
Over 60 businesses. 45 nonprofits. One great day of giving. At participating downtown businesses, 15% of every sale is a "choose your own adventure" of giving. Once you make your purchase, you select the nonprofit your funds go to! It's that easy. Last year, this event earned over $22,000 for community nonprofits. This year we hope to exceed this amount, so if you love shopping and love giving back to the community, then this is the event for you.
December 4: Santa's Arrival, Tree Lighting, & Holiday Open House
Some may say that this is their favorite event Downtown. Others would go far as to say that this is the most wonderful time of the year! This is one of the community's biggest events and it's all right in the heart of Downtown. Great shopping, great food, The Accidentals, ice sculpture demonstrations, reindeer, caroling, the lighting of a big beautiful tree, and, of course, Santa Claus - what more could you want in an event?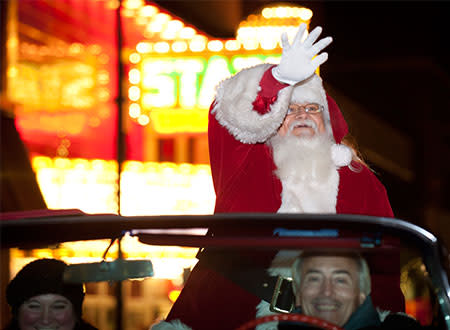 December 10: Ladies' Night and December 17: Men's Night
These nights are pumping with energy and deals in Downtown Traverse City. The deals are so fabulous that I do all of my holiday shopping during these two nights! They are great ways to support local while having a great time doing it. Many stores will be providing goodies for the occasion, so stop down and see what all the fuss is about.