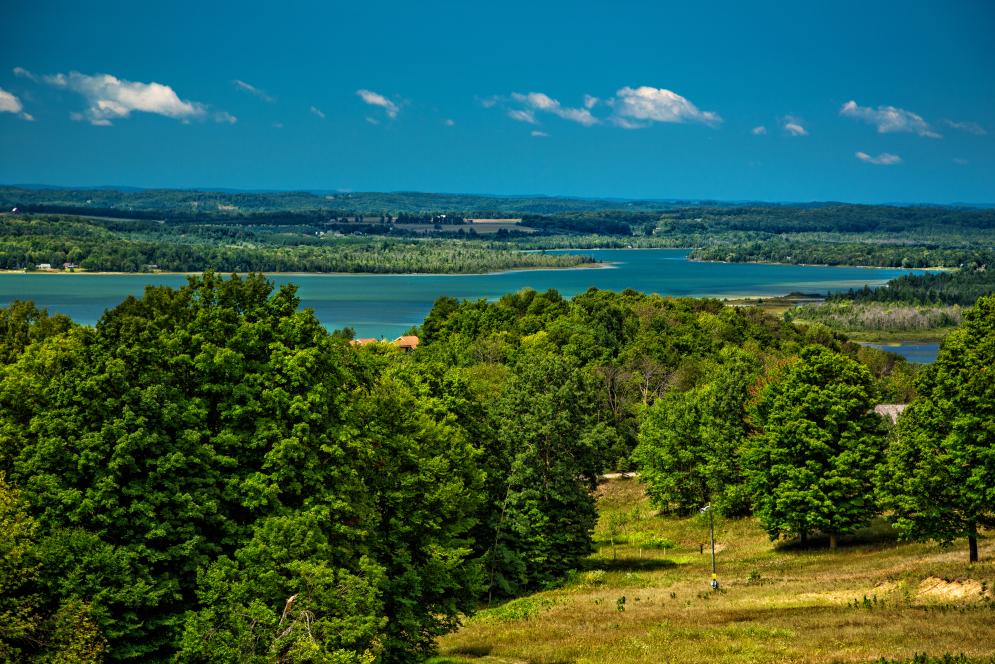 Along M88 in the heart of Antrim County, discover the Bellaire region nestled along the shores of the Chain of Lakes waterway. Located 45 minutes from Traverse City, Bellaire boasts four seasons of endless activities for the thrill seeker to the beach comber. 
Founded in 1879, Bellaire was originally a logging town that later became known for its resorts along Lake Bellaire and Grass River. What started out as fishing trips for men soon evolved into family vacations along with new cottages and a bustling downtown.
Fast forward 100 years and the Bellaire area is a four-season destination featuring endless waterways, amazing agriculture, eclectic shopping, award-winning food and beverages, two ski hills and nationally acclaimed hiking trails.
Bellaire is also home to Lake Bellaire and Torch Lake in the lower Chain of lakes, and Intermediate Lake in the Upper Chain. Torch Lake was once called Was-Wah-gonink or "Lake of the Torches" by the Native Americans, reference being made to the use of torches in the spearing of whitefish and trout. The Chain of Lakes was recently designated as a State of Michigan Water Trail lead by Paddle Antrim, a local nonprofit promoting conservancy and paddle safety. Experience the "Chain" for its fishing, boating, paddling and sandbars.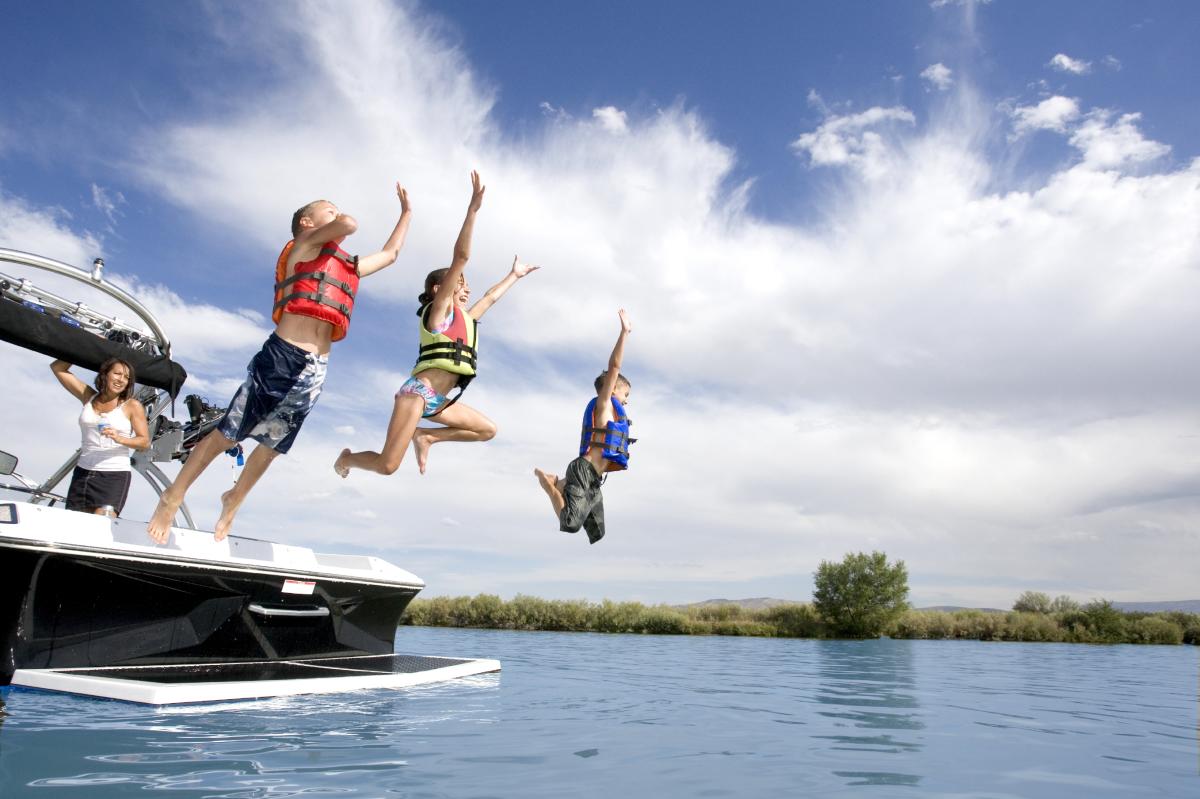 Bellaire's biggest festival of the year, the Rubber Ducky Festival, is held every August in downtown Bellaire. Families celebrate racing 2,000 ducks down the Intermediate River with live music, kids' activities, Fine Arts and Crafts fair, and community BBQ on the 3rd Saturday of August. (August 17, 2019).

Once off the water, explore countless natural areas and trails. Grass River Natural Area is home to over 1,400 protected acres with robust youth programming, Sunset Coast Birding Trails and weekly educational workshops. Near downtown Bellaire is Glacial Hills Pathway, featuring over 31 miles of interlocking biking and hiking trails. Home to the Short's Glacial Hills Challenge every August, it brings over 300 competitive mountain bikers. In the winter, the area trails are groomed for both fat tire biking and cross-country skiing.
Looking for a tee time instead of a trail, the Bellaire area is home to award winning golf courses. While there are hundreds of golf courses in Michigan, there's no denying the courses in Antrim County offer incredible conditions with tremendous variety of hole designs and scenery. Shanty Creek Resorts earned its spot among "The Top Golf Resorts in the World" from Conde Nast Traveler (also Top Ranked in Michigan). All this, plus the scenery and setting of Antrim County is simply beautiful. Over 10 Bellaire area golf courses, including The Chief and The Hawk's Eye and Antrim Dells Golf Courses, give players an opportunity to play different terrains and experience breath taking views.
In the Winter, Shanty Creek Resorts open for downhill and cross-county skiing, tubing and more. Featuring 53 runs and 11 lifts on two mountains, Shanty Creek offers something for every skill level. After a long day on the hill, cozy up at one of its several restaurants or enjoy some hot chocolate next to the bonfire.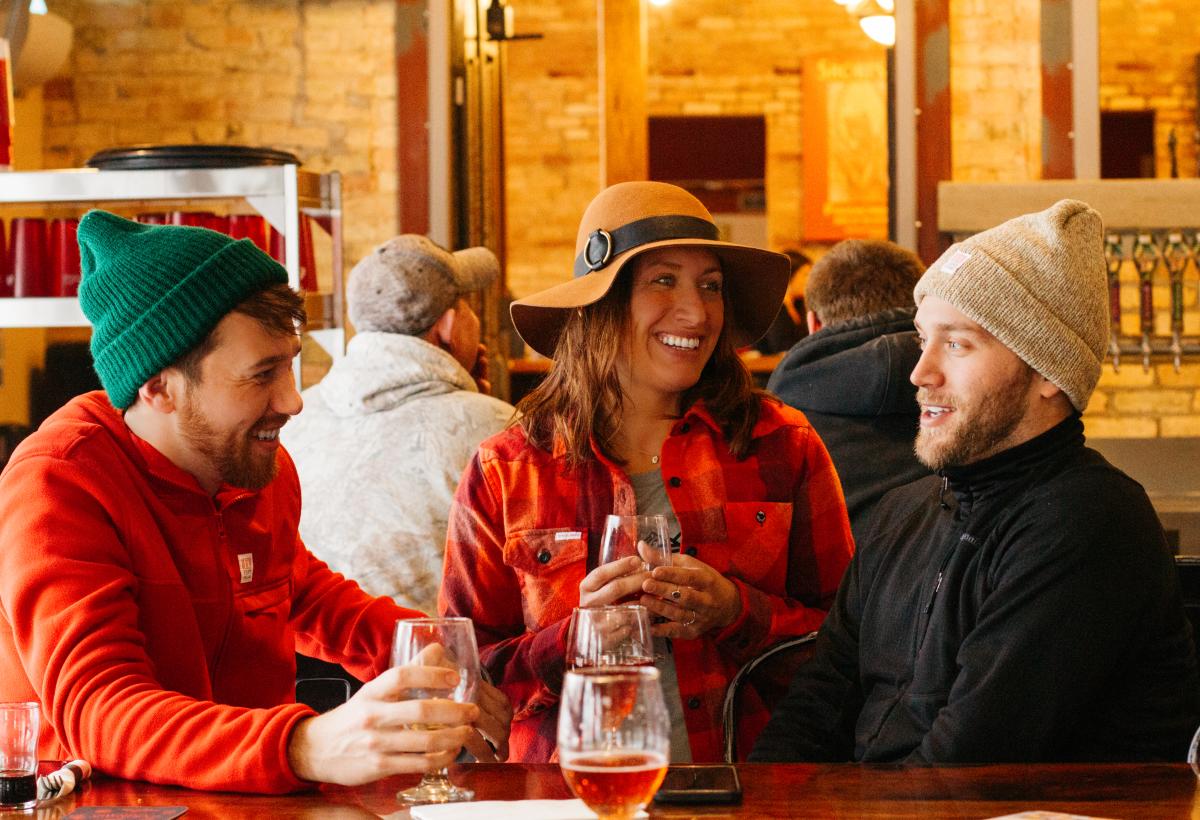 Foodies rejoice in what the Bellaire area has to offer. Terrain Restaurant, Corner Bistro, Toonies Fish & Steakhouse and the Lunchbox feature handcrafted flavors with local farm to table ingredients. Afterwards enjoy the traditional ice cream cone from Ruthie's Dairy Twist or a velvety smooth cupcake from Ruthann's Gourmet Bakery as you stroll through Bellaire's downtown full of shopping and live entertainment. Area farmers have partnered with craft beverage producers to provide one of kind wine, meads, ciders and beer including Short's Brewing Company, Bee Well Mead & Cider, Mammoth Distilling, Hello Vino and Torch Lake Cellars winning both international and national awards over the past couple years.
Bellaire's unique outdoor experiences and gourmet tastes will become a family tradition year after year. Even better, they might call you back to be your forever home.
You May Also Like