Today, featured blogger and avid cyclist Cody Sovis of Einstein Cycles and koloT.C. highlights some of the upcoming Spring biking events around Traverse City!
 It's the only true immutable sign of spring; a bicycle ride. After a long and frigid winter, area cyclists are finally back on the roads and trails around Northern Michigan, with Traverse City serving as a hub for rides, races and fun.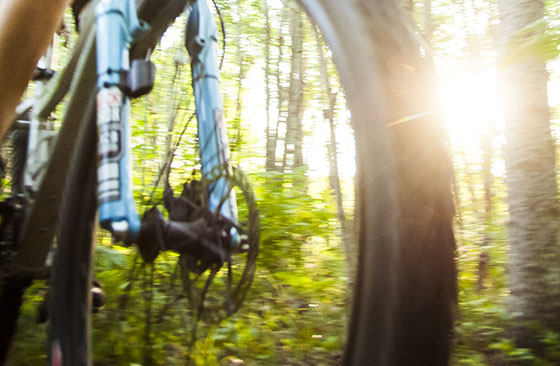 Take a quick jaunt along the
TART
and you'll see a steady stream of cyclists, runners, walkers and all sorts of folks simply out enjoying the spring air. Don't be surprised if many are out getting their legs ready for the second annual
Pumpkin Pedal
, which falls on April 27. Old Mission's Jolly Pumpkin restaurant hosts hundreds of cyclists for a fun, enjoyable spin around the peninsula. You'll find all kinds of bikers on hand, from the fastest in the state to those out for their first ride of the year. Everyone is welcome, and the whole group is simply excited to welcome spring with a twenty mile or forty mile ride. Afterwards, stay for some well deserved food and drink.
For those looking for a dirtier time, it's only another two weeks until the true marker of mountain bike season. Traverse City's
Mud, Sweat and Beers
is not only a fundraiser for Mt. Holiday Ski Area, it's the first big test for racers from all over the Midwest. The race fills up within weeks of opening registration, and with good reason. It's a wonderful circuit of the Vasa trail system, challenging for its technical sections and lung-busting climbs. The presence of a well-stocked beer tent, hosted by Right Brain Brewery, is a decidedly important encouragement for racers, and a great place for spectators to take in the sights and sounds of a thriving, thrilling mountain bike race. The race has had a lucky run of great weather, and fingers are crossed for another year of sunny skies on May 3.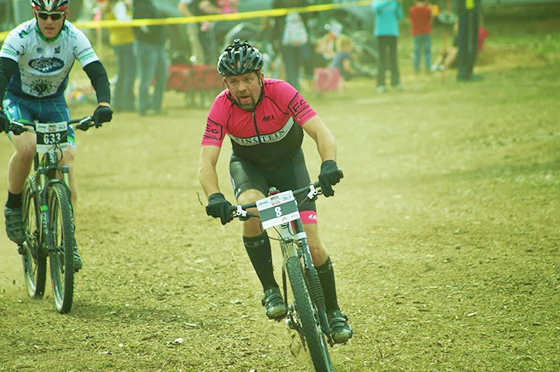 BIO: Cody Sovis is an avid cyclist that
 has lived in the Traverse City area for the last 15 years. When he's not working at Einstein Cycles or conquering the endless trails of Northern Michigan, he is passionately writing about all things cycling (he writes for his own blog koloT.C. in addition to a number of other local and national cycling publications) Fun fact: Nutella is his weakness.
If you're not up to tackle an event just yet, check out the miles of bike trails (paved and dirt!) that run through the Traverse City area!