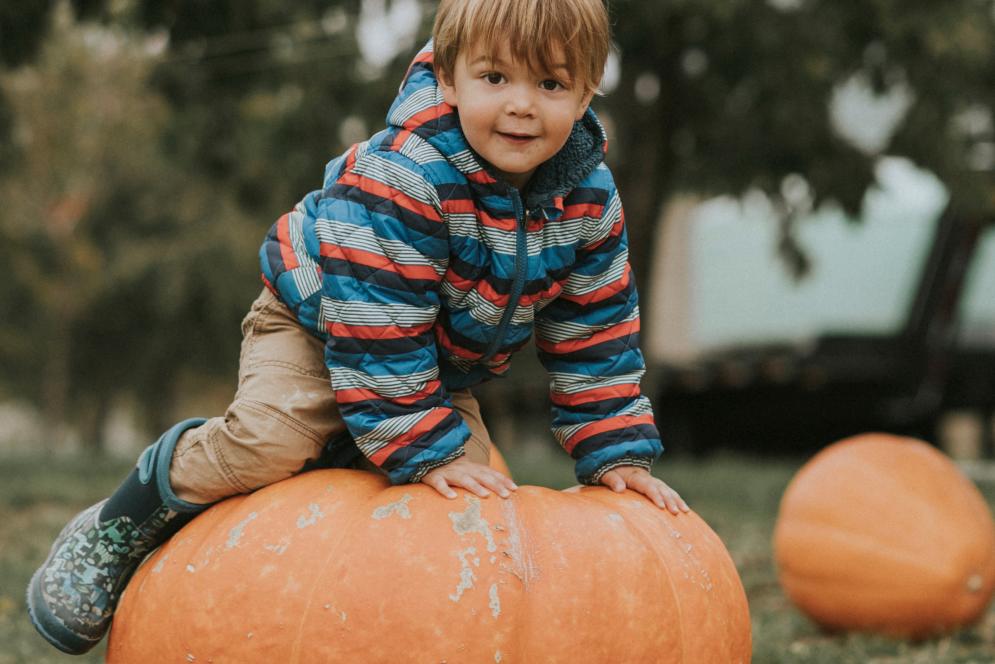 Halloween is just around the corner, and even with the challenges of 2020, there are still plenty of ways to have some spooky fun. From ghost tours to corn mazes to carriage rides in your Halloween best, here are five ways to celebrate Halloween in northern Michigan.
For the Little Ones
1. Jacob's Corn Maze
The kiddos will love exploring Jacob's Corn Maze, a fall favorite that has delighted families for years. The 2020 maze has a shipwreck theme and covers 10 acres. The site of the maze, Jacob's Farm, has food and drink to enjoy as well, or you can head across the street to Gallagher's Farm Market for harvest treats and some of TC's best donuts. While you're there, be sure to pick up a few pumpkins for jack-o-lantern carving!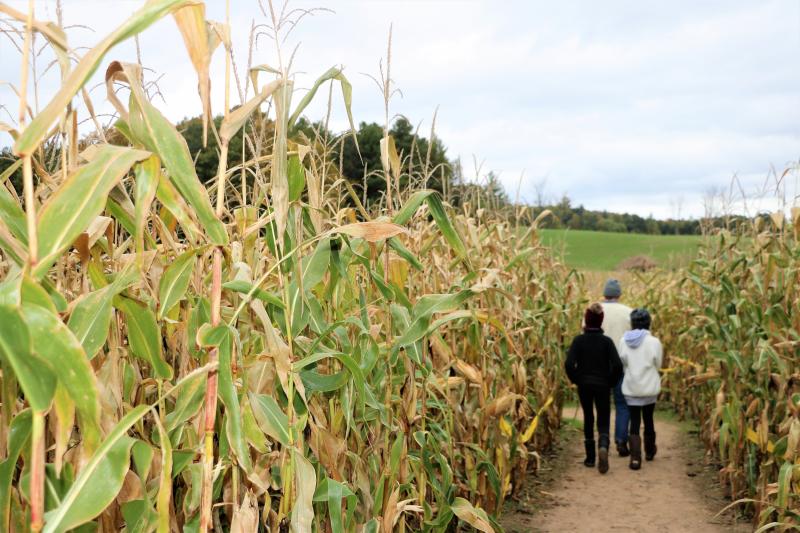 2. Fantail Farms Fall Wagon Ride
Another great spot for the whole family to enjoy, Fantail Farms offers a unique way to explore northern Michigan. Hop aboard a wagon—wearing your Halloween costume, of course!—for a gorgeous fall color tour around the farm. After the hour-long ride is finished, you can go explore beautiful Benzie County and show off your Halloween best.
For the Teens (and Adults)
3. The Ghost Farm of Kingsley
Ready to scream (with your mask on, of course)? The Ghost Farm of Kingsley welcomes you to their 10th year of fear at the Haunted House Trail, tucked in a dark, spooky forest. The trail is open in the evenings on Fridays and Saturdays to send shivers down your spine. To keep up with the latest dates and events, check out the Ghost Farm of Kingsley's Facebook page.
For the Grown-Ups
4. Historic Tours at the Village at Grand Traverse Commons
This year, choose from two unique tours at the Commons. First is the Asylum After Dark, a 30-minute guided experience in which you'll explore one of the state hospital's unrenovated cottages from attic to basement as scenes from the asylum's past are played out in dramatic fashion. A post-tour bonfire caps off the night.
The second tour is called the Twilight Tour, which takes you on a 90-minute adventure all across the campus of the former Traverse City State Hospital. You'll get a little history as well a look inside life at the asylum.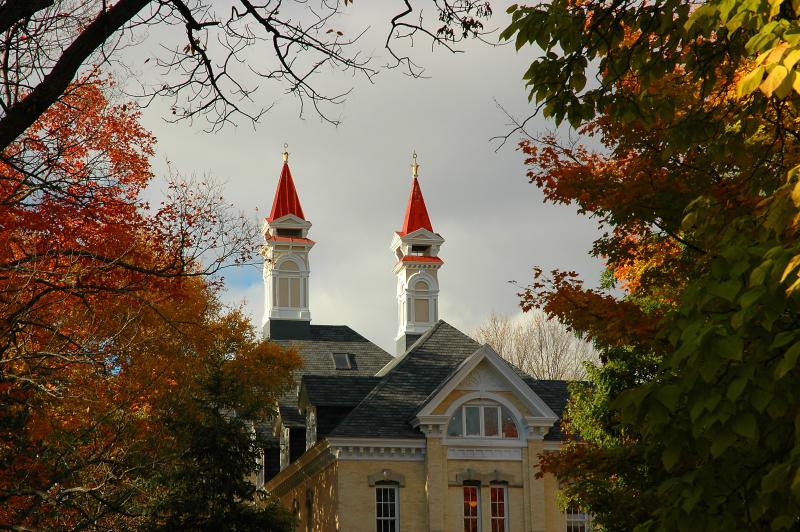 5. Haunted Traverse Tours
If you're seeking something a little spookier, check out the ghostly tours from Haunted Traverse. For a mix of history, ghost stories, and a downtown stroll, sign up for the Historical Ghost Lantern Tour. For an actual ghost hunt—using EMF readers, divining rods, and more—try the Ghost Hunting Experience tour. You'll head to one of Traverse City's funkiest landmarks, the Hippie Tree, on the grounds of the Village at Grand Traverse Commons for a supernatural night to remember.