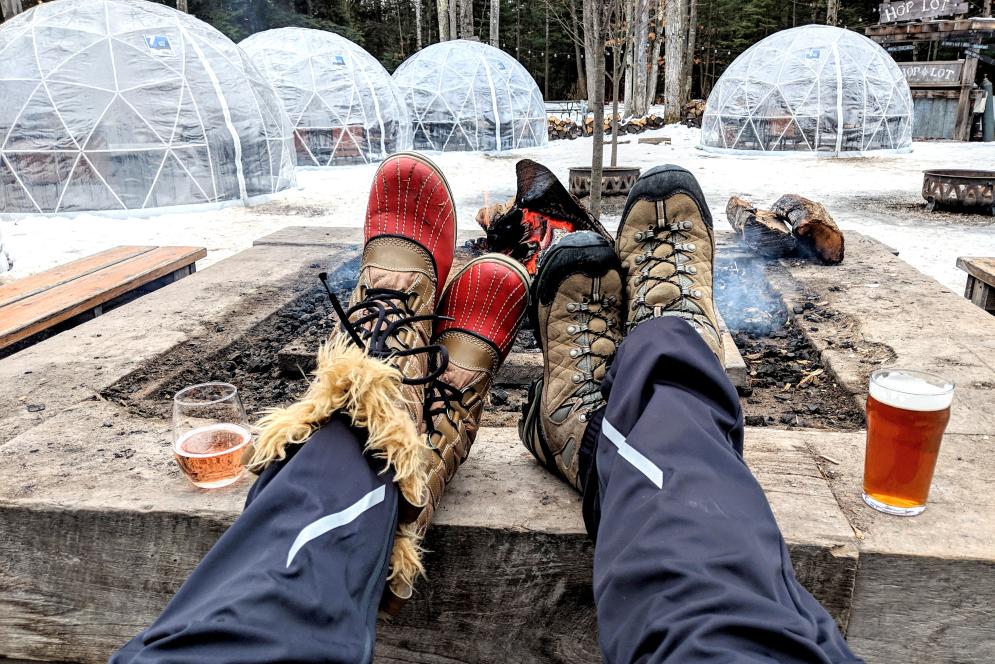 As couples, it's easy to get caught up in the day-to-day craziness of life. There's so much accountability, and too often when we think we've found some resemblance of balance among the madness, the universe has a funny way of reminding us that we live perpetually on shaky ground.
No matter how rocky life's journey becomes, it's important to maintain our vitality as partners so we don't get trapped preserving the status quo. For my wife and I, we keep our relationship fresh by tapping into new experiences in Traverse City together – these can be as simple as planning out short day trips (some great ideas and itineraries can be found here), a wine tasting, or riding our bikes somewhere we hadn't before.
So where should you get started in the search for new experiences this winter that will give your relationship that extra spark? A simple place to begin is by seeking out ways to get outside, disconnect from your phone and find that pretty great place to reconnect.
Here's some inspiration to get your day of couple-time on track in Traverse City:
Brew TC: Locally roasted coffee and inspiration in the morning hours
 
Admittedly, grabbing a morning coffee together sounds a bit lackluster. But consider this: you enter Traverse City's historic Opera House building that's been converted into the coziest all-day café (coffee, food, 12 rotational beer taps and an assortment of libations), aptly named Brew TC. You order a pair of hot, artfully crafted lattes or favorite coffees brewed using locally roasted beans and make your way down Front St. as sun cracks the skyline. Side by side you sip, peek into shop windows and enjoy warm conversation while being inspired as downtown Traverse City comes alive.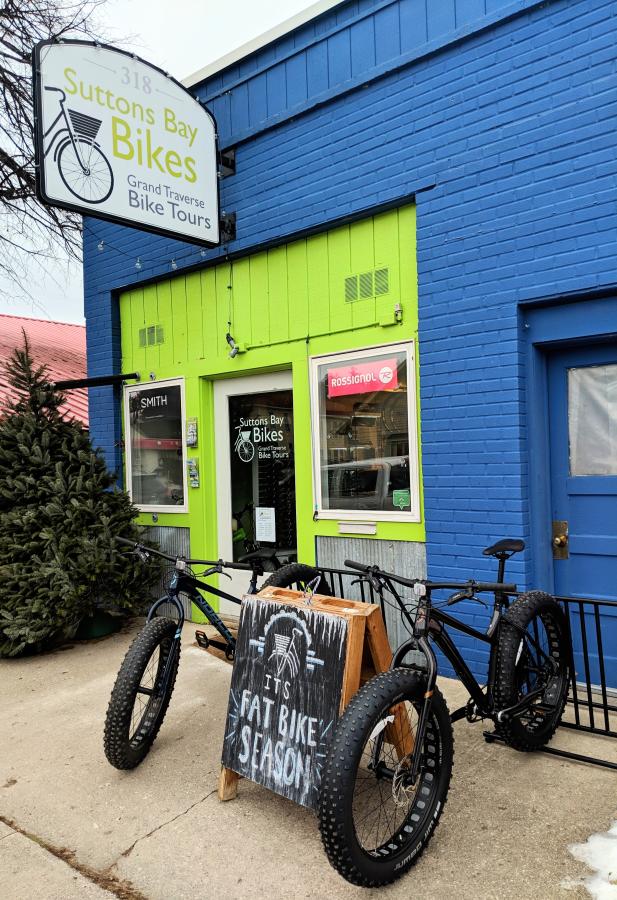 Fat Biking in Sutton's Bay

Once properly caffeinated, elevate your heart rate another notch by fat biking in Sutton's Bay. A short, scenic 18-mile drive down the Leelanau Peninsula on M22 along the shores of Grand Traverse Bay you'll find the trails at 45 North Vineyard and Winery. Here you will pedal on three miles of groomed bike trails among rows of dormant grape vines and snow-covered rolling hills. Meandering single track among the wooded vistas of the vineyard's perimeter will spike your adrenaline and create lasting memories that will have you coming back year after year. Afterwards, visit 45 North's tasting room and try an assortment of handcrafted local wines and ciders.
Trail maps and bike rentals are available nearby at Sutton's Bay Bikes. Their friendly staff will ensure you're properly outfitted for adventure.
Winter beer garden at Hoplot Brewing Co.

Get cozy post-ride at Hoplot Brewing Company's unique winter beer garden. Warm up by the bonfire or escape the elements and still enjoy their magic in one of Hoplot's windowed, heated igloos. Taste local craft beer and sparkling rosé in comfort while giant snowflakes fall calmly around your shelter. Sample Hoplot's menu of assorted meats smoked on-site with local greens that compliment everything on tap.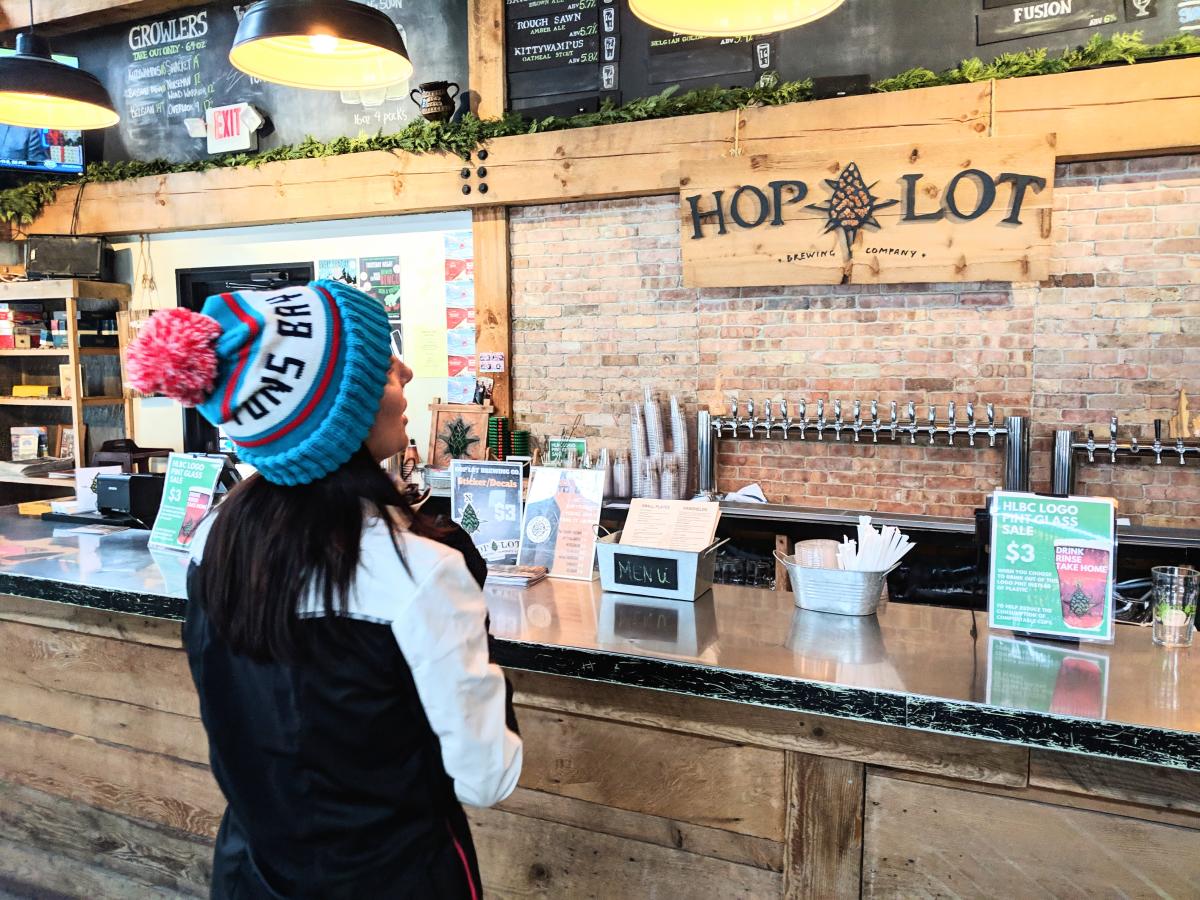 First class Whiskey flight

Still feeling chilled? Head back to Traverse City and take some time together sampling the region's best whiskeys at Traverse City Whiskey Co.'s prohibition style Stillhouse Cocktail Bar. Have a seat among towering whiskey stills as you sip a flight of TC Whiskey's selection of award-winning bourbons and rye. Share craft cocktails made from locally sourced ingredients while learning about the storied history of whiskey in the Cherry Capital.
Be sure to ask about TC Whiskey's limited releases only available at the Stillhouse to have a one of a kind spirit experience.
Start planning today

When we share experiences, relationships strengthen and grow. Click here for more trip inspiration and to start planning exciting ways for you and your partner to reconnect in Traverse City.