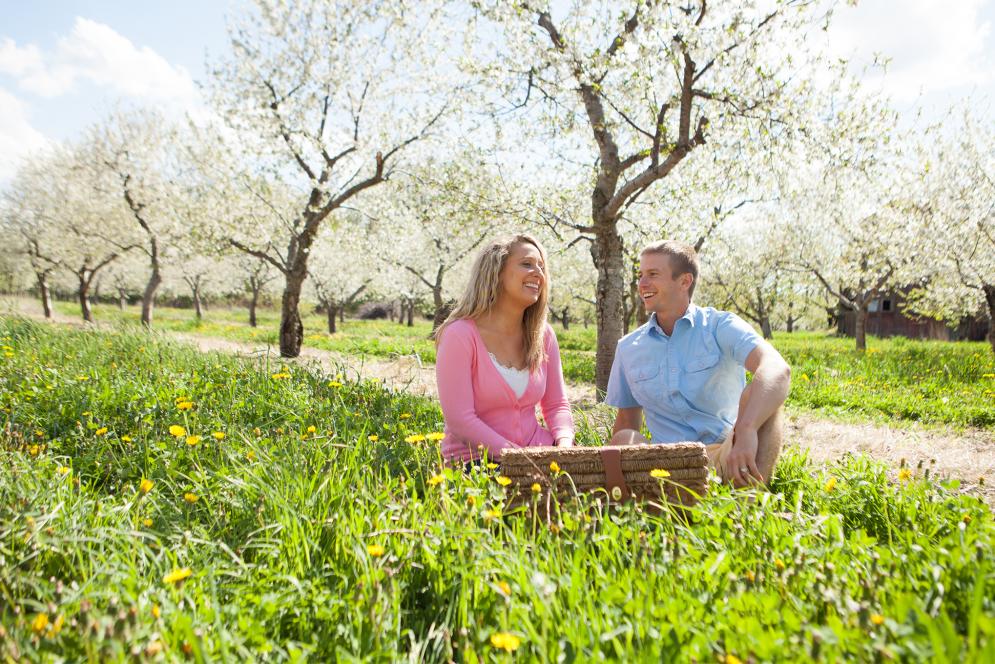 May in Traverse City means the wonderful arrival of the cherry blossoms. They are the quintessential symbol of spring, a sign of new life, the approaching summer months, and the delicious fruit. And of course, living in the Cherry Capital gives us extra reasons to toast to these beautiful, white flowers.

Northern Michigan loves cherry blossoms so much that a full celebration occurs annually. The 2017 Blossom Day is May 19th. It takes place on Old Mission Peninsula -- an area abundant with rolling hills and blooming orchards. The scenic landscape and views of Grand Traverse Bay provide the perfect backdrop for the endless spread of flowering trees. The annual event is hosted by the Wineries of Old Mission Peninsula and features soon-to-be released wines, special barrel-aged wines and seasonal food selections. 
Cherry products are used all throughout the region in a variety of ways. Pie, jam and jelly, coffee, beer, wine, and BBQ sauce are examples of the versatility from this famous fruit. Enjoyed by visitors and locals alike, cherries are an important crop for Traverse City. And, since the blossoms put on an incredible show, this makes them even more enjoyable when their fruit is freshly picked, baked or packaged for consumption.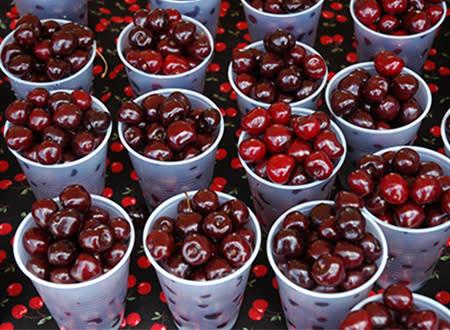 I can't help but smile when I see life springing to these iconic trees on the Leelanau and Old Mission Peninsulas! The air is fresh with the scent of the season, and I know the longer days of summer are right around the corner. These beautiful buds make our region come alive with the kind of magic that only spring in Traverse City can bring.
What do you love about cherry blossoms? Where do you go to see them?
­