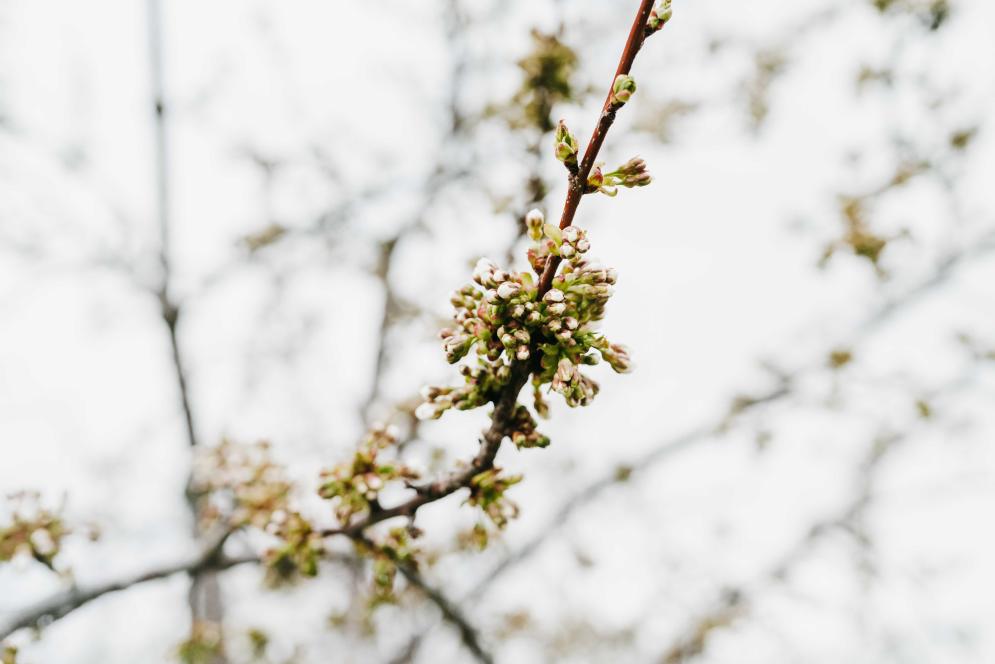 It's official, cherry blossoms are starting to bloom! If you're wondering if this is a little earlier than usual, the answer is definitely yes! Most years, we don't see the tiny white flowers until mid-May. But just because they're early, it doesn't mean we can't enjoy them. Let's get started on where you can find them and what's coming up in the orchards around the area. 
April 26th 
Right now, we are at about 10-15% bloom -- so not much! But these little white beauties are ready to make their entrance into the world, so it's likely they'll fully pop within the next two weeks -- weather dependent of course! 

If you're planning to visit this week you can get a glimpse of the blossoms in various spots along the Old Mission Peninsula. One we are certain of is on the corner of McKinley Rd and M-37 -- just before you turn to go to Black Star Farms/Old Mission. Here are a few photos of what we're seeing.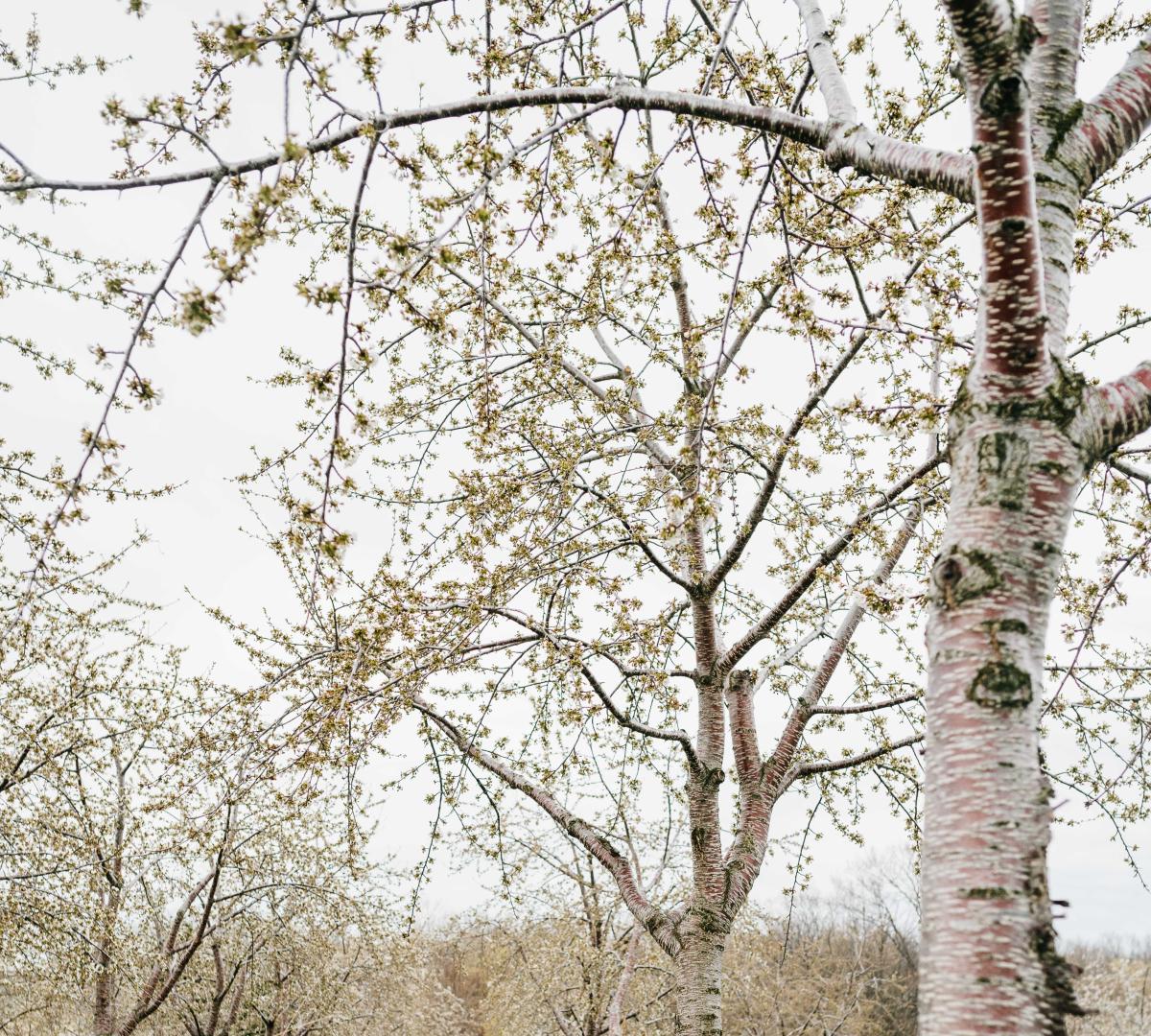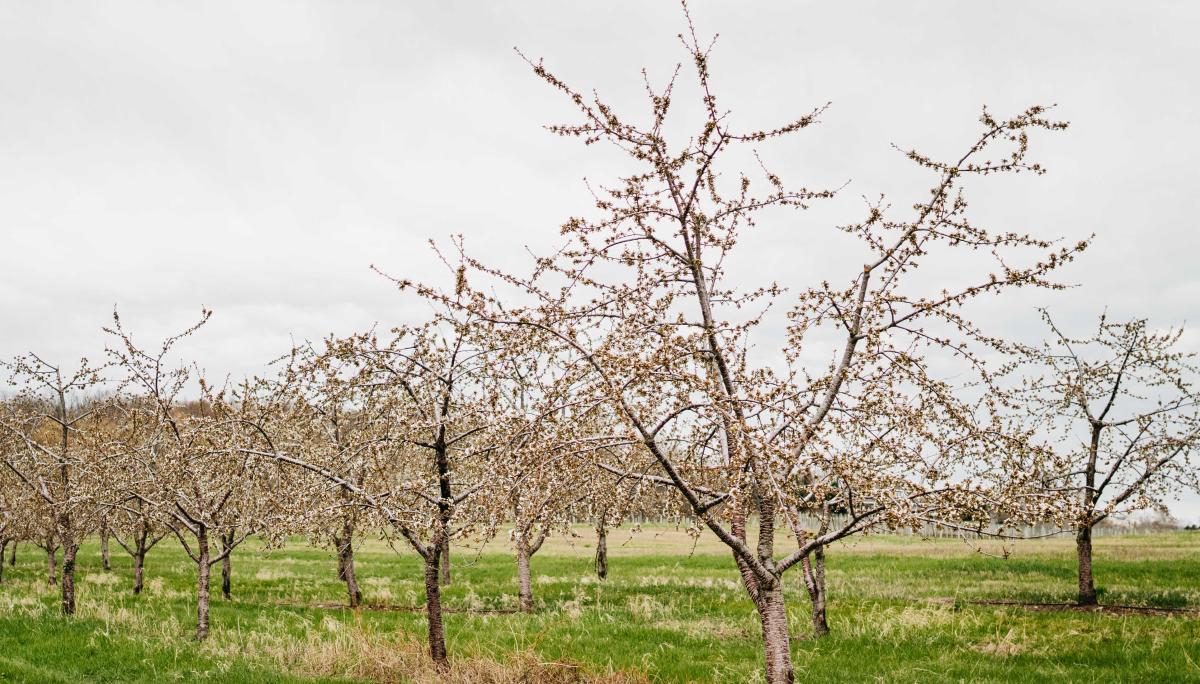 If you're planning your spring visit within the next two weeks, it's likely you'll see more of the blossoms. Take a look at our Cherry Blossom Tour Guide for suggested routes and information. And please remember most orchards are on private property so it's best to view the scenery from the side of the road.