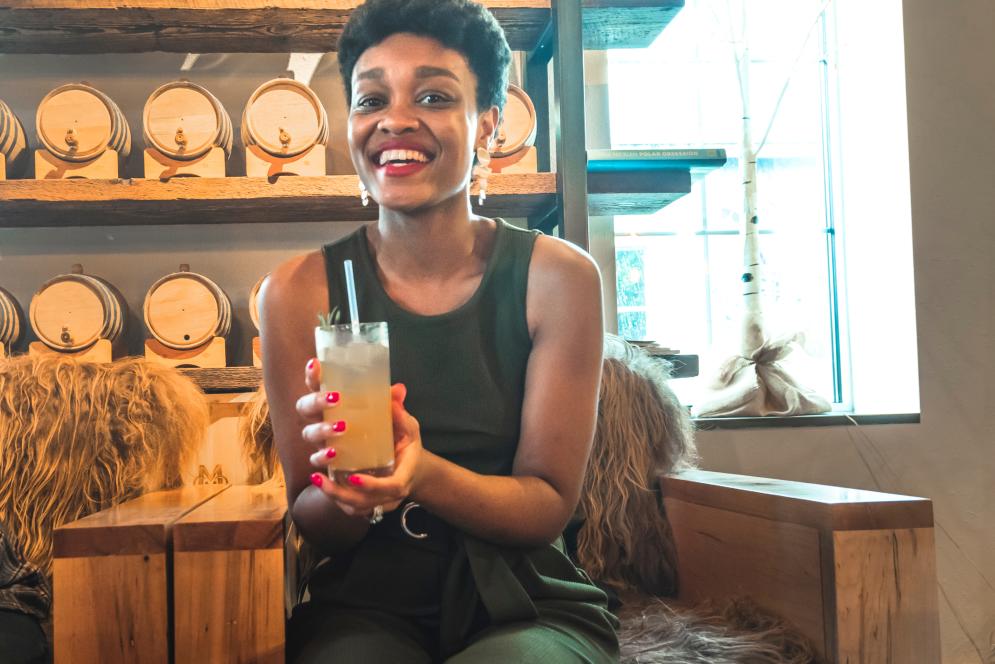 September is Michigan Craft Spirits Month and we are here for it! To celebrate the creativity (and deliciousness), we put together a list of local distilleries for you to check out on your next trip north. 
Who: A NoMi local and a Yooper who fell in love with distilling (and brought their two pups along for the ride)
What: Gin, vodka, whiskey, mixers, and Mel® (single distilled from local honey and 100% YUM)
Where: 127 Ames Street in Elk Rapids
Who: A father-and-son duo who led the charge on craft spirits and opened TC's first micro-distillery in 2007
What: Vodka, whiskey, gin, and rum
Where: Check out their three locations at 215 East Front Street in downtown TC, 781 Industrial Circle, and 110 Lake Street North in Leland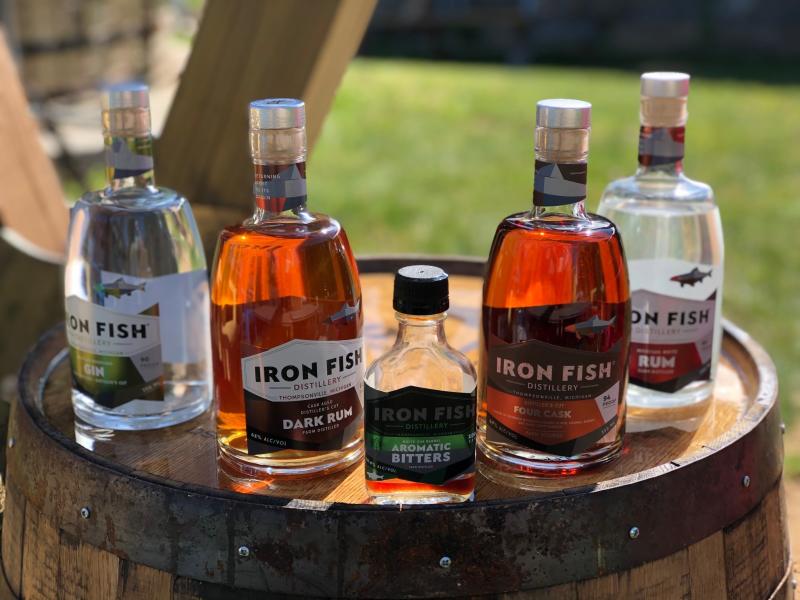 Who: A farming family making small batch spirits from grains farmed on their property. Truly field to glass!
What: Gin, vodka, whiskey, rum, and liqueur
Where: 14234 Dzuibanek Road in Thompsonville
Who: A city couple with vacation roots in NoMi who were inspired by the glacial history of Bellaire (thus the name Mammoth!)
What: Whiskey, rum, gin, vodka, coffee and cherry liqueur
Where: Another spot with three locations! 221 Garland Street in Traverse City; 109 North Bridge Street in Bellaire; and 2407 Main Street in Central Lake
Who: Two former public school teachers who got into the spirits game in 2012 and have been teaching us about tasty drinks ever since
What: Brandy, vodka, gin, rum, whiskey, moonshine, and liqueur
Where: 112 East Phillip Street in Lake Leelanau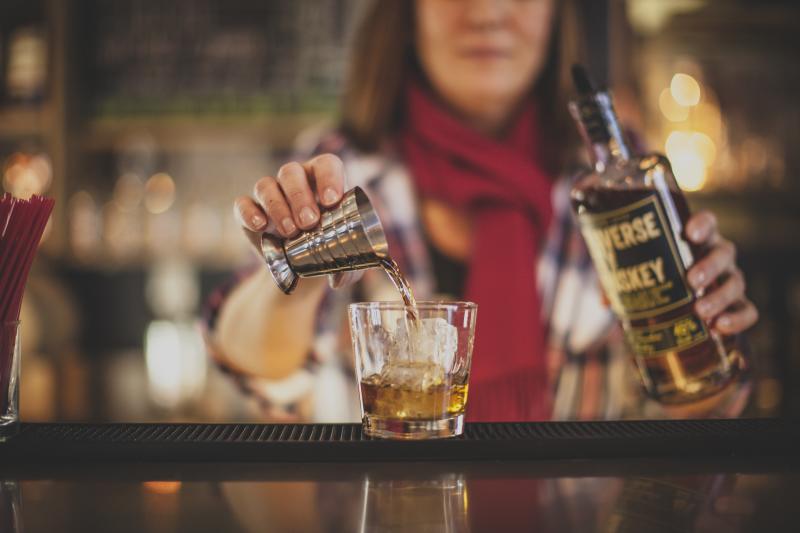 Who: Three northern Michigan natives who gave up the corporate grind to create award-winning whiskey
What: Whiskey, gin, mixers, and the Premium Cocktail Cherries that everyone must try
Where: 201 East 14th Street in Traverse City
Bonus!
Looking for more places to try craft spirits? While not purely distilleries, you can also find local liquor at Jolly Pumpkin, Mission Table (home of Civilized Spirits), Black Star Farms, and Chateau Chantal.