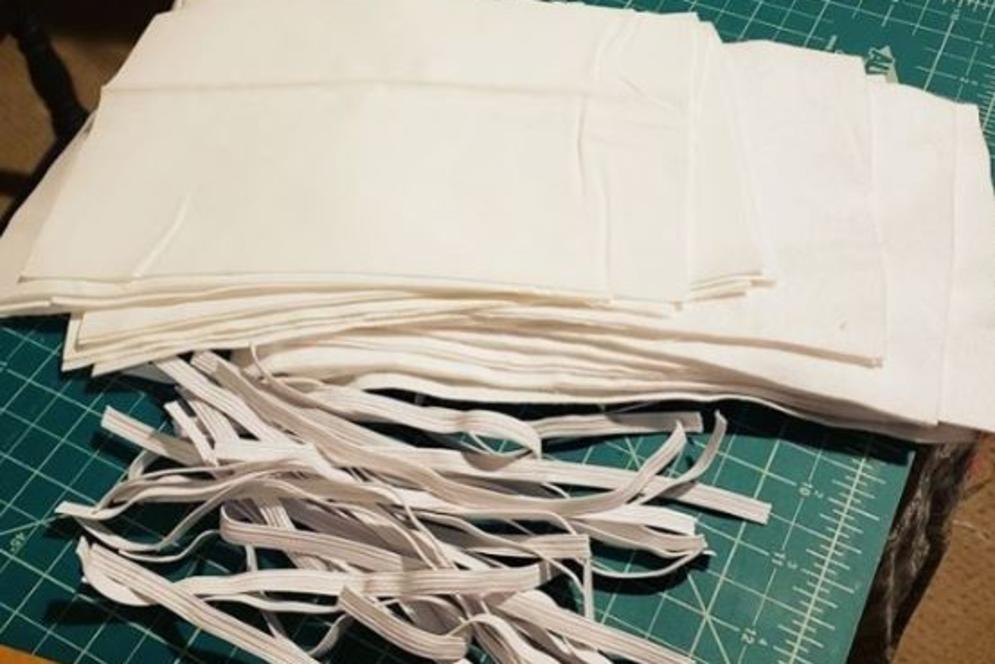 In this Bright Spots blog: local innovators creating life-saving products.
We all need bright spots in our day, now more than ever. Our community is full of people and businesses doing amazing things in the face of challenging times, and we want to celebrate the light they're shining in northern Michigan. Read on for inspiring stories about the folks who make Traverse City a pretty great place.
Victory Masks: Bringing Rosie the Riveter into the 21st Century

Rosie the Riveter was an iconic symbol of World War II. Today, our country battles an invisible enemy, but the women of Traverse City are still coming together to fight back.
Three local women started Victory Masks, an initiative that brings together talented quilters, sewers, and makers to create homemade masks. These masks do not replace medical PPE but can be used as a supplement or by grocery store employees and other individuals who are unable to practice social distancing. The hope is that making cotton masks available to the public will stop hoarding of N95 and surgical masks, which are needed in hospitals.
Their website says, "Ultimately we hope that PPE manufacturing and distribution will ramp up to the point where this project is rendered unnecessary. But in the meantime, let's get to work and show this virus what we're made of!"
Thank you, Victory Masks!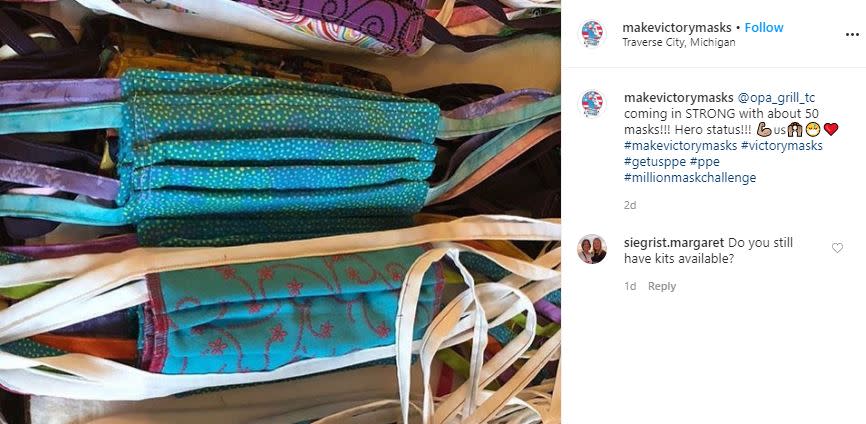 TCAPS Teachers: 3-D Printing Face Shields

Teachers from Traverse City Area Public Schools might not be working their normal jobs or hours right now, but they're still working toward a brighter future.
Several teachers got together in the past few weeks to start the Face Shield Project. With five 3-D printers at their disposal, the teachers began printing face shields, following the guidelines and approved materials provided by the University of Michigan. Each face shield takes about two hours to print.
Face Shield Project is one of the many initiatives underway at TC Makers, a virtual think tank where local innovators are responding with creative solutions to the COVID-19 crisis. To donate to Face Shield Project to help purchase 3-D printing materials, visit TCAPS.net and enter "Face Shield Project" in the description area.
Thank you, TCAPS teachers!