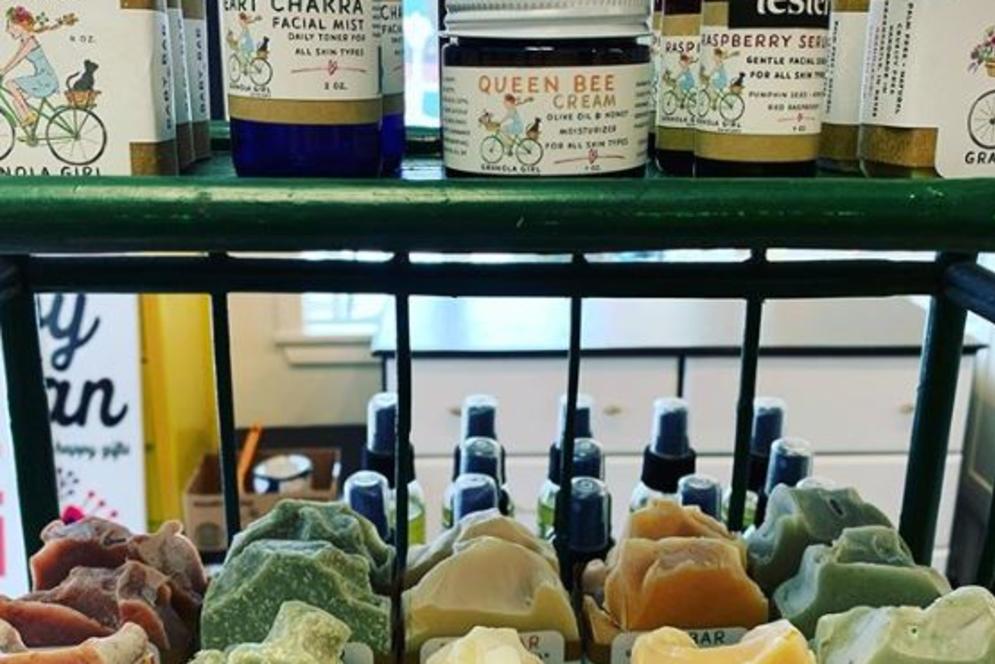 In this Bright Spots blog: Suttons Bay businesses making their community brighter.
We all need bright spots in our day, now more than ever. Our community is full of people and businesses doing amazing things in the face of challenging times, and we want to celebrate the light they're shining in northern Michigan. Read on for inspiring stories about the folks who make Traverse City a pretty great place.
The Happy Woman: Sending Happiness by Mail

The Happy Woman in Suttons Bay had been looking forward to reopening in April after a few months of quiet winter seasons. Instead, the clothing and gift shop reopened an online shopping site that had been closed for several years.
Thanks to the online revival, The Happy Woman was able to offer a day-brightening opportunity to Facebook followers. Each week, they're sending five free—free products, free shipping—gifts in response to customer stories. Shoppers are encouraged to nominate friends or family members in need of a pick-me-up during these trying times.
The post from The Happy Woman reads: "We're sending out 5 more little giftys this week. Please contact us via DM or FB message if there is somebody in your life who could use a little package of joy. There is no charge for this. Don't be shy!"
Thank you, The Happy Woman!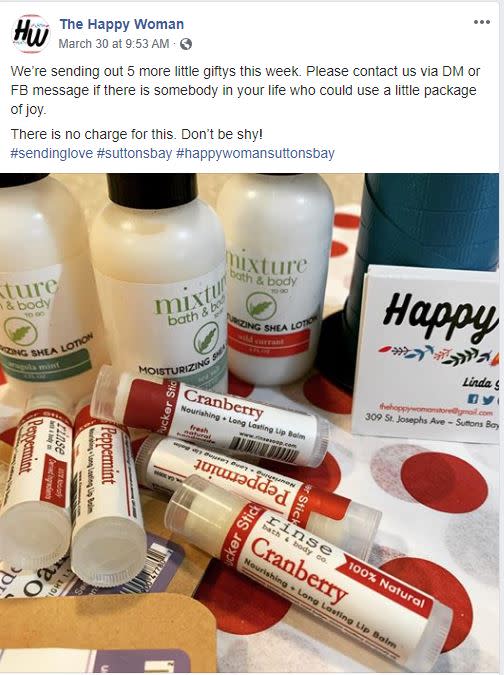 Hansen Foods: Doing the Shopping for You

Hansen Foods of Suttons Bay is now in the personal shopping business. The quaint, specialty market is known for local fare and an outstanding deli and bakery. While they've always had great customer service—like carrying groceries out to your car—they've stepped it up a notch.
Shoppers can now send their grocery list to hansenfoodsofsb@gmail.com or call (231) 271-4280 during business hours. The generous Hansen employees will fulfill your order, bring the bags curbside, and load them into your car. For those interested in learning more about the process, visit Hansen's Facebook page.
Though the Shipt model isn't a new one, Hansen's dedication to keeping the Suttons Bay community fed and safe is well worth applauding.
Thank you, Hansen Foods!