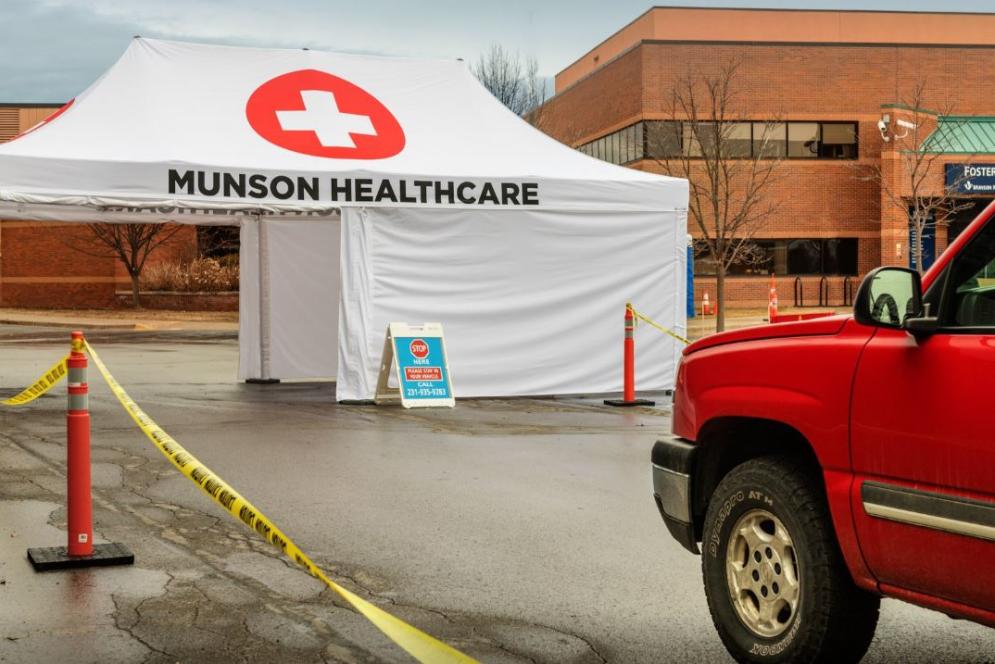 In this Bright Spots blog: TentCraft and Britten, Inc. 
We all need bright spots in our day, now more than ever. Our community is full of people and businesses doing amazing things in the face of challenging times, and we want to celebrate the light they're shining in northern Michigan. Read on for inspiring stories about the folks who make Traverse City a pretty great place.
TentCraft: Building Tents for Testing

TentCraft of Traverse City is known for custom tents and structures. Today, they're pivoting their business model to create something new: mobile testing centers for COVID-19.
These centers will allow patients to drive through for COVID-19 testing. People won't have to go to the hospital or a doctor's office…in fact, they won't even have to get out of the car, reducing the potential for the virus to spread. The tents will help keep our healthcare workers safe and keep our hospitals from being overwhelmed.
On their website, TentCraft says, "We're working with leaders all across the country to customize tents and mobile medical facilities to their custom specifications, while getting them out the door and delivered within days. We'll continue to do our part to help our national and local communities meet this challenge head on." 
Thank you, TentCraft!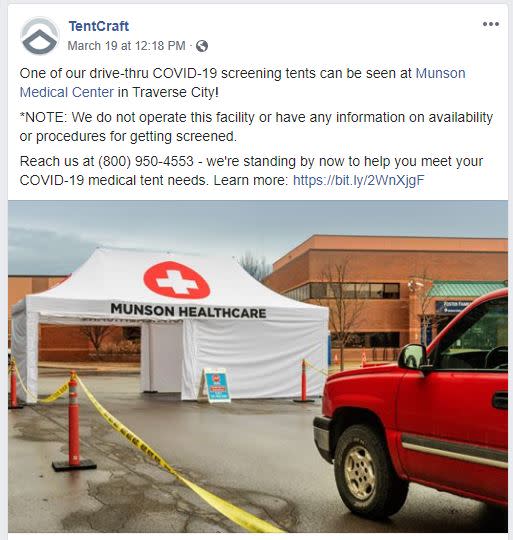 Britten, Inc.: Moving Beyond Banners

Banners, signage, building wraps, custom branding…these are the bread and butter for Britten, Inc. But with COVID-19 changing the way we all work and live, they stepped up to a creative challenge: keeping the folks on the frontlines safe.
That banner expertise paid off when Britten created Cough Guards, a physical shield that protects people at desks or counters in grocery stores, urgent cares, banks, and more. The Cough Guard barrier stops infectious airborne particles, which is one of the key ways COVID-19 is transmitted from person to person.
The portable, collapsible design is great, but the price is even better—currently just $19.99. Britten can also create custom sizes for those who need something outside the standard 36" tall x 30" wide model.
Thank you, Britten!