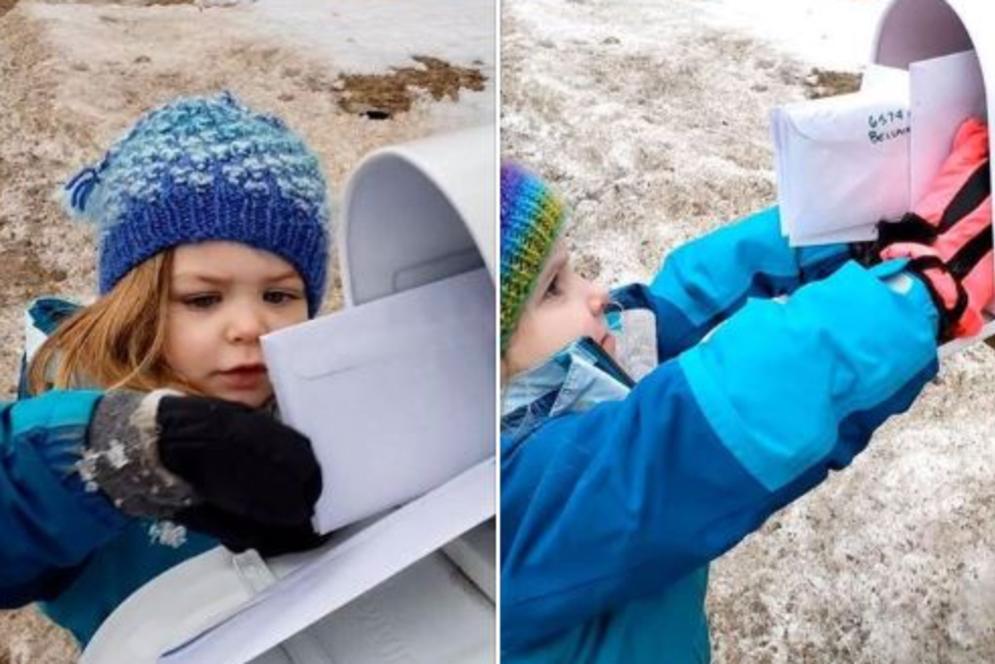 In this Bright Spots blog: Shanty Creek Resort features inspiring employees. 
We all need bright spots in our day, now more than ever. Our community is full of people and businesses doing amazing things in the face of challenging times, and we want to celebrate the light they're shining in northern Michigan. Read on for inspiring stories about the folks who make Traverse City a pretty great place. 
Shanty Creek: Humans Being
A business is only as good as its employees, and the team at Shanty Creek Resort has been going above and beyond during the COVID-19 crisis. To highlight these acts of kindness, achievements, and innovations, Shanty began its "Humans Being" series. Take a look at a few of the examples below!
Shannon from our Conference Services staff and her three kids have been making homemade greeting cards for Bellaire's elderly who can't have visitors.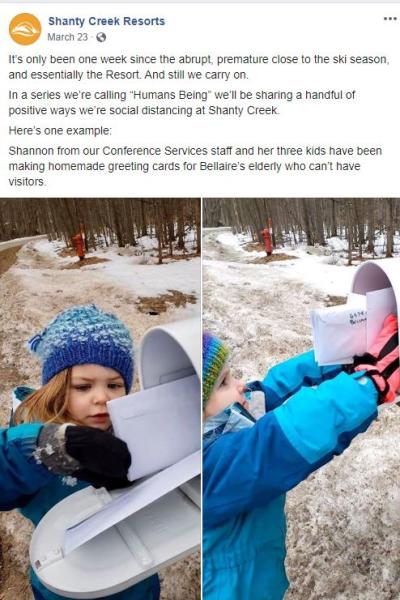 Cindy from our Reservations team has volunteered to sew masks for a local pediatrician's office because they can't get the supply they desperately need.
Antrim Ski Academy skiers Garrett and Audrey are Schuss Village neighbors, and they collected bottles, cans, and other trash from the Pink Lift and parking lot. We're grateful to have families like the Eggers pitching in at Shanty Creek.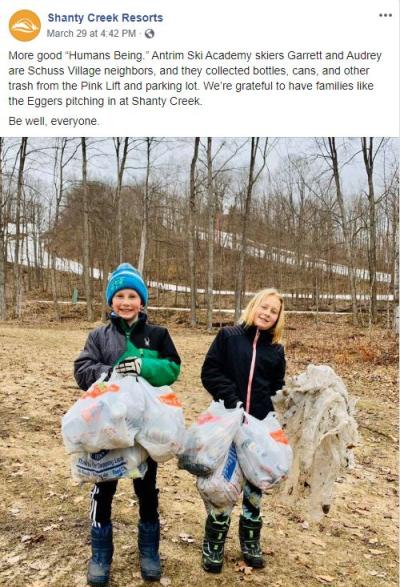 Steve Kershner's (Director of Snow Sports) daughter Hannah (and her husband Chris) are selling a tee-shirt they designed that supports a local tavern, and 100% of the profit is going to the staff who are out of work.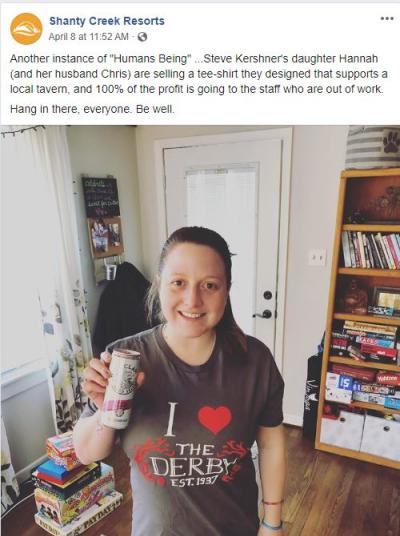 Thank you, Shanty Creek!