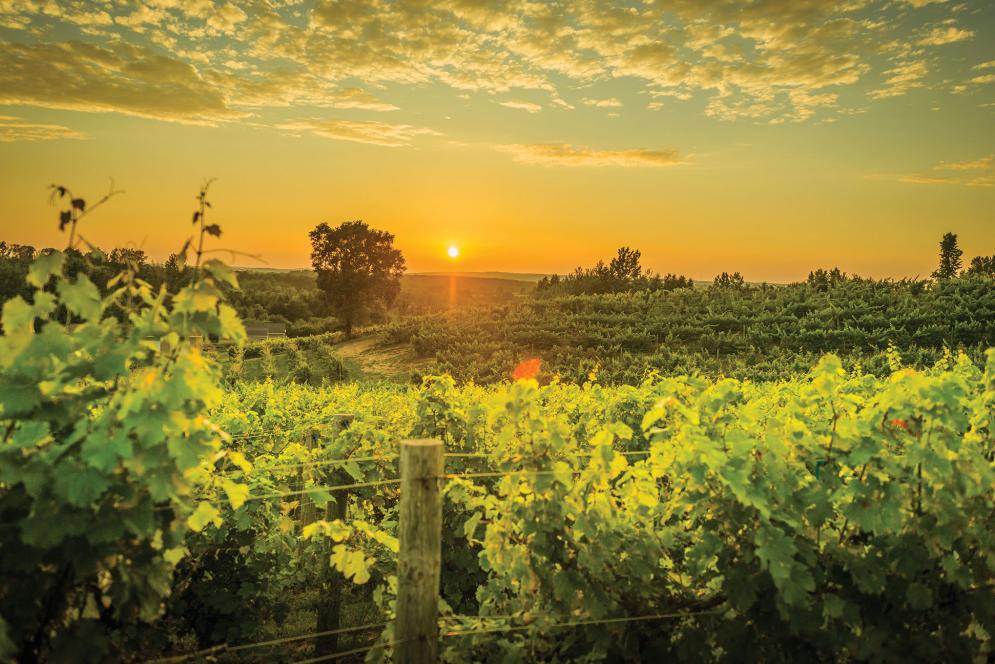 In this Bright Spots blog: northern Michigan restaurants and wineries that are going above and beyond.
We all need bright spots in our day, now more than ever. Our community is full of people and businesses doing amazing things in the face of challenging times, and we want to celebrate the light they're shining in northern Michigan. Read on for inspiring stories about the folks who make Traverse City a pretty great place.
NoMi Restaurants: Saving Tips for the Team
 
The food service industry is facing unprecedented changes in operation, and many businesses are being forced to close or work with a skeleton staff to handle take-out service. This means hundreds of people in our region are without work. But local businesses are stepping up to take care of their staff.
Restaurants like Blue Tractor, Jolly Pumpkin, and North Peak are collecting carry-out order tips to create a support fund for their teams, and Amical is distributing tips to servers and bartenders who are currently unable to work.
Want to get involved in supporting these restaurants and many amazing others? Click here to see operational eateries, wineries, breweries, and distilleries in northern Michigan. 
Your support matters—due to an incredible response for take-out orders, Mama Lu's was able to hire back three of their staff members! We look forward to seeing this trend continue in our community.
Thank you, NoMi restaurants!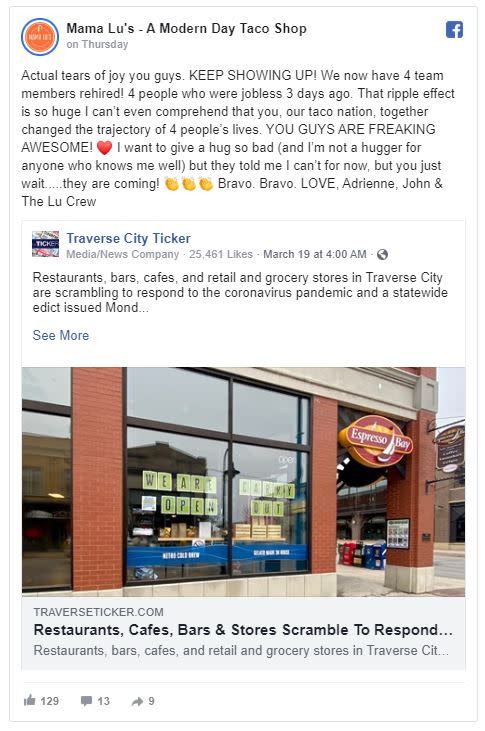 NoMi Wineries: Offering Cheap—and We Mean Cheap!—Shipping

Let's be honest: we could all use a glass (or bottle) of wine right now. And while wineries have had to close their tasting rooms due to COVID-19 regulations, that doesn't mean the vino has run dry!
Chateau Chantal invites you to "wine-in" this weekend, with 10% all wine orders AND penny shipping for orders of six or more bottles. No spare change? Online orders from Black Star Farms of six or more bottles ship free!
Other great deals include:
Many wineries are also offering in-store pick-up for online orders as well as bottle sales on site. Check their websites for the latest and greatest information.
Thank you, NoMi wineries!