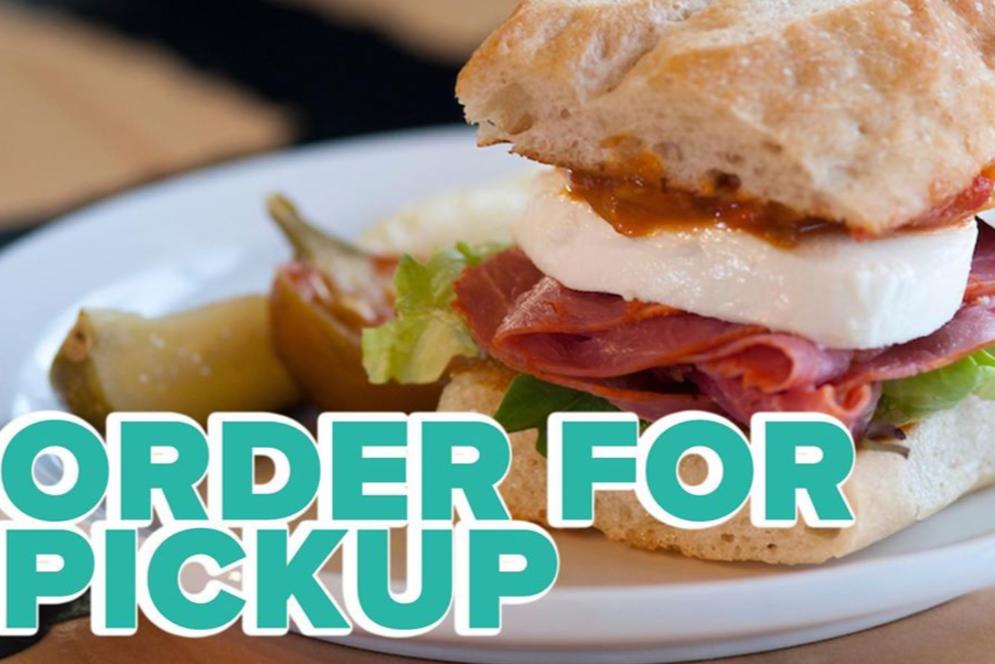 In this Bright Spots blog: Downtown Traverse City and Elk Rapids Chamber of Commerce. 
We all need bright spots in our day, now more than ever. Our community is full of people and businesses doing amazing things in the face of challenging times, and we want to celebrate the light they're shining in northern Michigan. Read on for inspiring stories about the folks who make Traverse City a pretty great place.
Downtown Traverse City: Shopping Small, Shopping Safe

As businesses are facing closures, reduced hours, and changes in operation, downtown Traverse City is helping to keep the momentum going. 
Their "Shop Small, Shop Safe Challenge" offers daily ways to engage in supporting local businesses. Challenges include buying coffee for a friend or neighbor and leaving it on their doorstep; buying $100 in gift certificates from downtown retailers and get $20 in bonus downtown money; and picking your favorite brunch spot for take-out.
The challenges are posted on downtown Traverse City's Facebook page and offer a great way to stay involved from a safe distance! They also have a running list of businesses that are still operational, including hours and services.
Thank you, Downtown TC!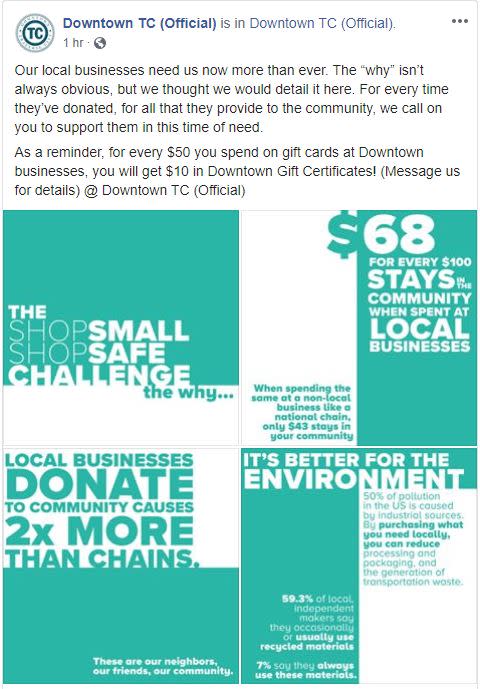 Elk Rapids Chamber of Commerce: Keeping You Posted

During a normal week in March, the Elk Rapids Chamber of Commerce sends out a weekly email with community news, special events, and deals. 
Since COVID-19 brought so many changes to how our cities work, that weekly email has become daily. There are no special events to communicate, but now the newsletter features restaurants and markets offering take-out and delivery, as well as retail stores that provide online shopping options. 
"Community, Communication, and Collaboration during COVID-19 Crisis" is the goal of the newsletter, shining light on ways to support local businesses during this difficult time.
Thank you, Elk Rapids Chamber!