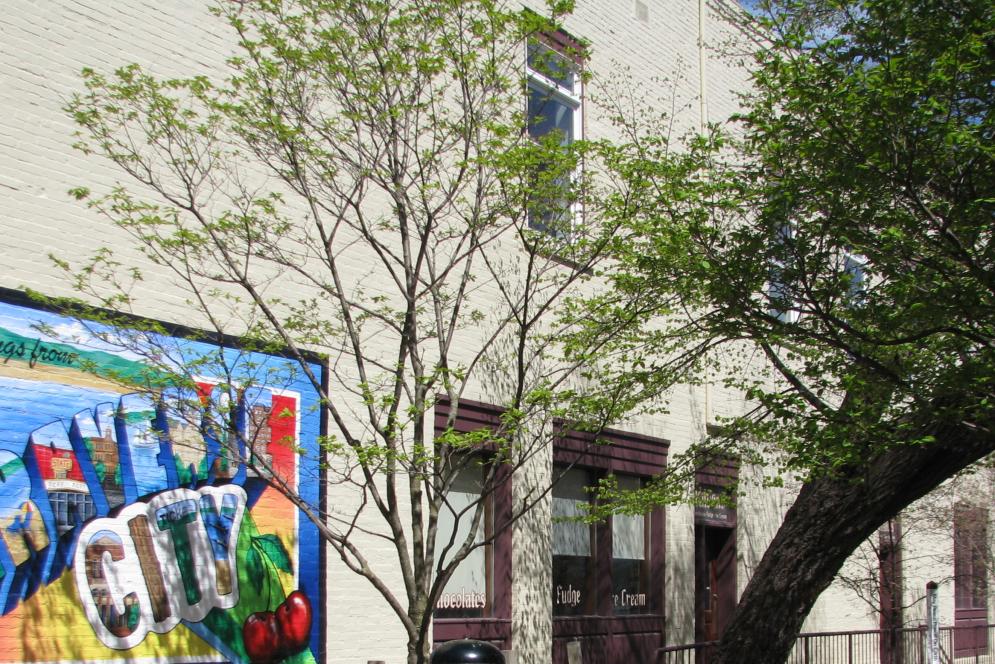 In this Bright Spots blog: Traverse City's Downtown District Authority (DDA) helping local businesses. 
We all need bright spots in our day, now more than ever. Our community is full of people and businesses doing amazing things in the face of challenging times, and we want to celebrate the light they're shining in northern Michigan. Read on for inspiring stories about the folks who make Traverse City a pretty great place.
Downtown TC: Buy Local, Give Local
Traverse City's downtown has everything you could ever want: great restaurants, cool bars, unique shops, and plenty of local businesses. COVID-19 has made it difficult or impossible to keep all of those businesses up and running, but the Downtown District Authority (DDA) has plans to help.
April 20, the DDA introduced their "Buy Local, Give Local Fund." The campaign will support downtown businesses and contribute back products, foods, and gift cards to community members in need, particularly local families, frontline medical workers, and COVID-19 patients and their families.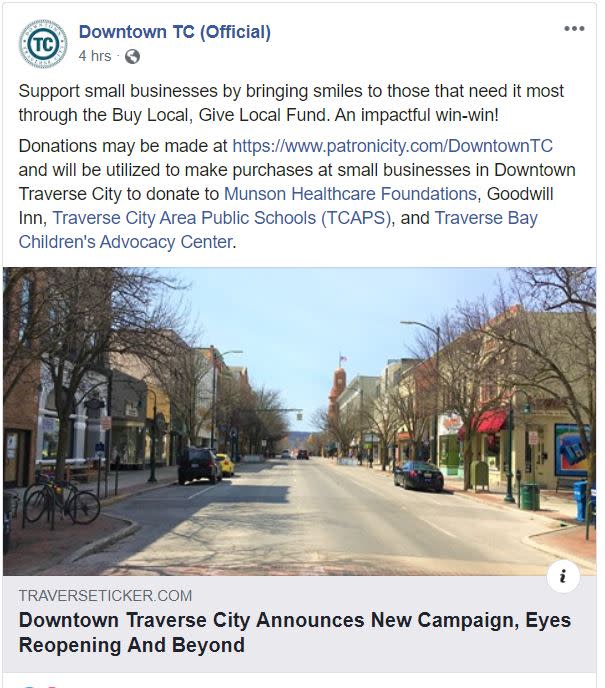 The fund started with $7,200 thanks to an Urgent Needs Fund grant from the Grand Traverse Regional Community Foundation and a generous donation from Roth Shirts in TC. The money will be spent at downtown businesses, and then goods will be donated to those in-need populations. 
The DDA has partnered with several local organizations—Munson Foundation, Traverse City Area Public Schools, The Goodwill Inn, and Traverse Bay Children's Advocacy Center—to distribute donations.
The project is a win-win for the whole community, and the fund keeps growing. The DDA launched a Patronicity fundraiser, with a goal of raising $30,000 to invest back into downtown. The fundraiser runs through April 30.
Thank you, Downtown District Authority!