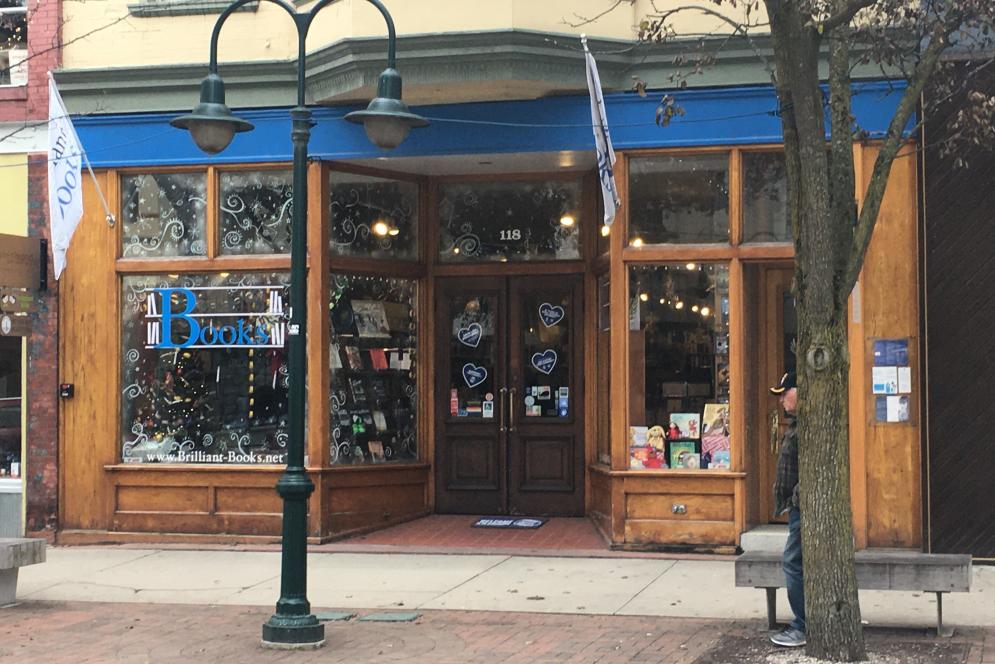 In this Bright Spots blog: Brilliant Books and the State Theatre. 
We all need bright spots in our day, now more than ever. Our community is full of people and businesses doing amazing things in the face of challenging times, and we want to celebrate the light they're shining in northern Michigan. Read on for inspiring stories about the folks who make Traverse City a pretty great place.
Brilliant Books: Hand-Selling Books...Hands Free

The best part about visiting a bookstore is getting personal recommendations from a bookseller. But what do you do when social distancing means the doors are closed to keep everyone healthy?
You go online.
Brilliant Books kicked off Brilliant Books Live on March 17. Readers seeking a recommendation need only post what kind of reading mood they're in on Brilliant Books' social media, and they will get a personalized book selection.
The rest is easy: once you have the book of your dreams, call or place an online order, then pick it up curbside at the store. Better yet, have your new read shipped FREE straight to your door.
We'll leave you with a message from Brilliant Books' Twitter account: "When everything feels a little grim, it's important to remember that there are still plenty of things to look forward to, especially in the bookish world."
Thank you, Brilliant Books!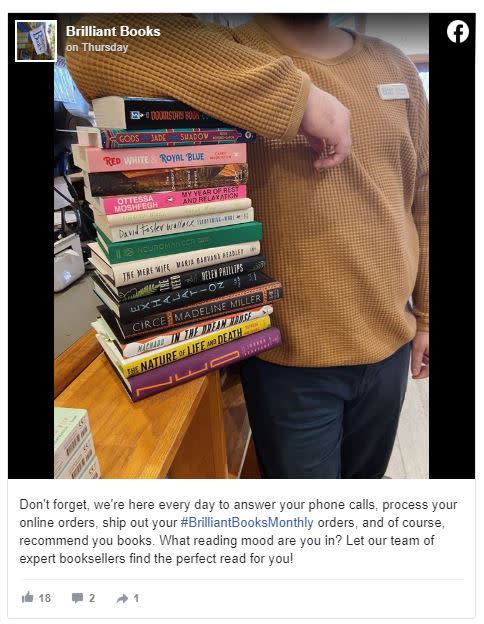 The State Theatre: Screening Films at Home

The State Theatre is a downtown Traverse City icon, home of the Traverse City Film Festival and a cultural gathering spots for movie lovers of all interests and ages.
With their big screen temporarily dark, the State Theatre looked for a new way to get great films in front of its patrons. The theater is offering an exclusive streaming pass for one of the 2019 TC Film Festival winners: Saint Frances. The film is not yet available for rental or sale, but for the price of a movie ticket, you can now view it from the comfort of your home.
This is a trial program, and if it goes well, the State Theatre could continue to provide the streaming service.
Their website says, "In these surreal and trying times independent nonprofit theaters not only need your support, but we all need the sense of comfort and unity great art can provide."
Thank you, State Theatre!