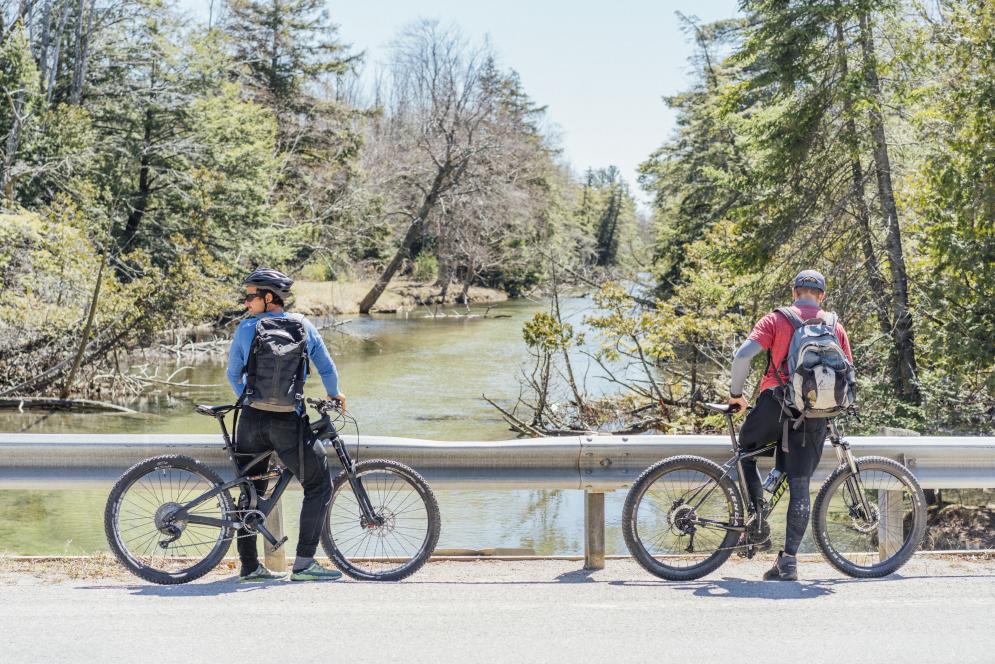 In this Bright Spots blog: Benzie Bus & Norte Youth Cycling.  
We all need bright spots in our day, now more than ever. Our community is full of people and businesses doing amazing things in the face of challenging times, and we want to celebrate the light they're shining in northern Michigan. Read on for inspiring stories about the folks who make Traverse City a pretty great place.
Benzie Bus: Driving Food (and Medicine) Home
Benzie Bus is best known as a public transit system in Benzie County. But they are going above and beyond during the COVID-19 crisis to help their community. Here are just a few ways they are making a positive impact with Benzie residents.
Free take-out meal delivery for all…and especially for senior citizens who face greater risks during this time.
Free prescription delivery for existing Corner Drug of Frankfort patients. (See details here, some restrictions apply.)
Fare-free rides and deliveries during this tough time. Benzie Bus asks that riders avoid non-essential travel and leave adequate space between other passengers and the driver.
For the most up-to-date services, visit Benzie Bus's Facebook page or contact them at dispatch@benziebus.com or (231) 325-3000.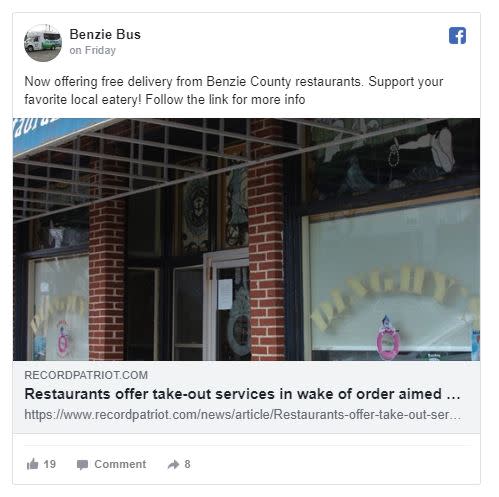 Norte Youth Cycling: Keeping Families Active 
Norte is one of the most popular nonprofits for kids in northern Michigan. From learning bike mechanics to group rides to special events, Norte has gotten hundreds of young people involved in a healthy lifestyle.
When COVID-19 restrictions caused cancellations in their programming—and sent all of the area's kids home from school—Norte came up with a new way to keep families active. Inspired by Mark Wilson's 100 Mile Walk, Norte introduced the 20 Mile Family Walk Challenge. The free challenge encourages kids and parents to walk outside at least one mile a day and celebrate the great outdoors.
Families can sign up with a mobile fitness tracking app (Strava recommended) and create a virtual social network to cheer one another on toward the 20-mile goal.
Thank you, Norte!