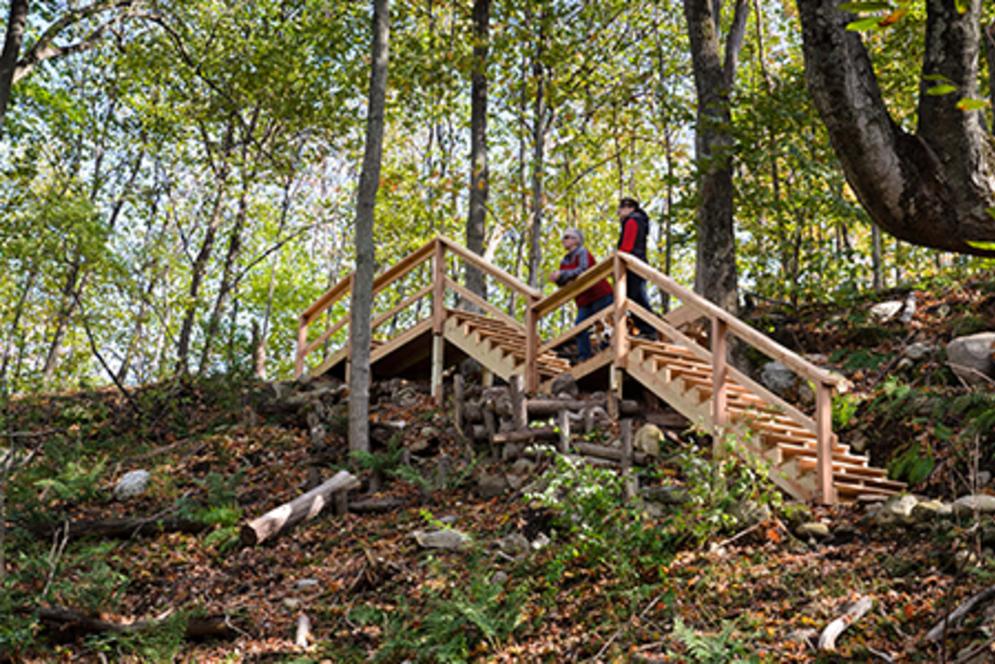 Photo Credit Ed Ketterer
While I have long been aware that Leelanau County is a great place to bird, that message was strongly reinforced when my pal Dave Barrons and I organized (and ran) a birding festival here for five years. A number of Leelanau Conservancy properties were included in our field trip offerings. Among them were two of my favorites: Lighthouse West Natural Area and Teichner Preserve.   

The 42 acres comprising Lighthouse West Natural Area near the tip of the peninsula was preserved in part to offer a safe haven to migrating birds both in spring and fall as they travel to and from migrating grounds in Canada and the Upper Peninsula. It is an essential migrant staging area in spring when the weather isn't right for the birds to fly over the lake on their way north. Thus, spring can provide a wildly successful birding foray there. But this Natural Area also sees many of the same birds as they travel south for the winter. Fall migration begins in July with the return of some shorebirds like Semipalmated and Least Sandpipers, Ruddy Turnstones and Yellowlegs. Look for them along the Natural Area's 640 feet of shoreline. August through September finds southward-moving songbirds such as Baltimore Orioles, Rose-breasted Grosbeaks, Indigo Buntings, Brown Thrashers and Gray Catbirds. October brings the arrival of arctic nesters like Lapland Longspurs and Snow Buntings. Nesting species at Lighthouse West include the Scarlet Tanager, Ovenbird, Indigo Bunting, American Redstart, Great-crested Flycatcher and many more.  Look for them in late summer before they depart for the tropics.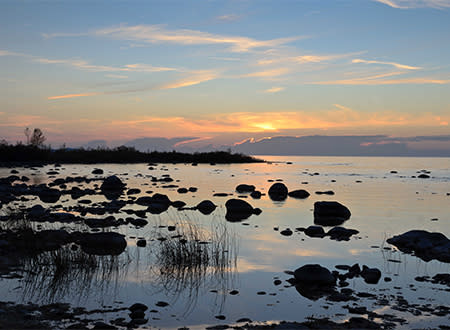 Photo Credit Ed Ketterer
Teichner Preserve, a 41-acre critical wetland located on Lime Lake, provides an entirely different experience.  Because there is only one access – a boardwalk through the wetland to the Lake's shoreline – birds tend to be much closer and more visible. While many species nest in the wetland, most will have finished by late July. However, there are a few late nesters, as well as a few Neotropical species and a handful of resident birds that raise two broods later in summer. Late nesters include Indigo Buntings and birds that re-nest, including Rose-breasted Grosbeaks, Common Yellowthroats, Eastern Bluebirds and Northern Cardinals. Migrating songbirds also use places like Teichner as refueling stops during their travels, making this place a worthwhile stop in late summer and early fall.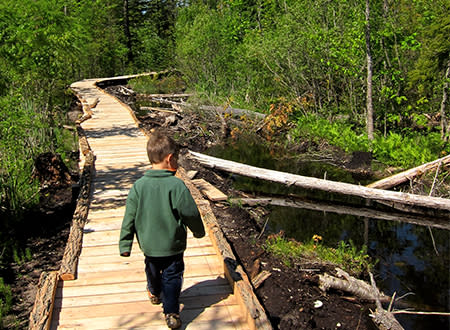 Photo Credit Julianna Lisuk for Leelanau Conservancy
Leelanau is a terrific place to go birding, and both Teichner and Lighthouse West present examples of great birding experiences throughout the year.  To learn more about these, and other Leelanau Conservancy Preserves and Natural Areas, visit www.leelanauconservancy.org.