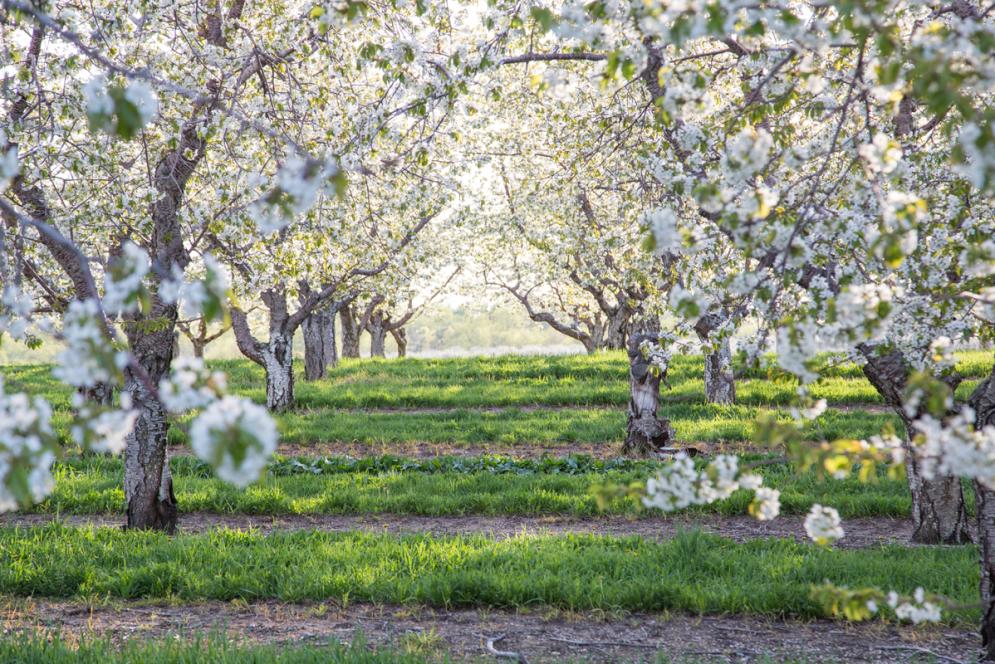 At this time of the year in northern Michigan, all eyes are focused on this beautiful season we call spring, when birds are singing, orchards are blooming and the air carries that earthy scent of newness. Its profusion of colorful scenes are a welcome sight to eyes long adjusted to the white starkness of wintry landscapes. Like bears coming out of hibernation, locals and tourists alike take to the trails and beaches to stretch their legs and take in the new imagery. As a landscape photographer living in this area, I am always eager to get out and capture this fresh scenery. Here are three places I always go with a fully charged camera and a good eye for sharing these unforgettable moments. 
GOOD HARBOR BEACH
April showers bring May flowers, and sometimes, if we are lucky, the rain comes in the form of big, beautiful storms that make their way across Lake Michigan and collide with Pyramid Point right at sunset. This beach is dog-friendly too, so bring your pup along to enjoy the view!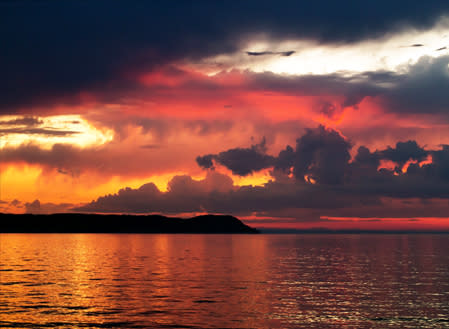 LEELANAU PENINSULA ORCHARDS
The appearance of apple and cherry blossoms are one of the most anticipated events in this area. Row upon lovely row of flowering trees dot the landscape and hopefully promise a bountiful harvest. Not sure if you're looking at a cherry or apple blossom? Though extremely similar, the apple blossom will be slightly pink near the center while the cherry blossom is entirely white. (Just a friendly reminder, most of these orchards are on private property, so please do not trespass!)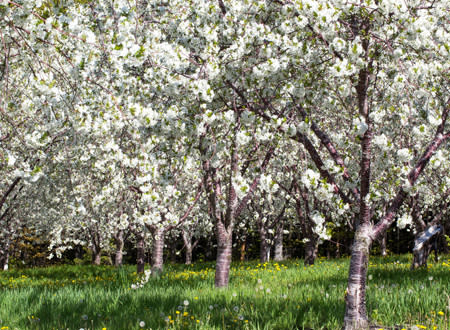 SLEEPING BEAR POINT
One of the best parts of spring, in my humble opinion, is something very unique to this area. It marks the return of our beloved piping plovers! It's a special opportunity to be able to observe these endangered birds since there are only 50-60 nesting pairs in the entire Great Lakes area and less than 7000 piping plovers worldwide! They have several protected nesting areas around the Sleeping Bear Point dune trail, so keep an eye out for them!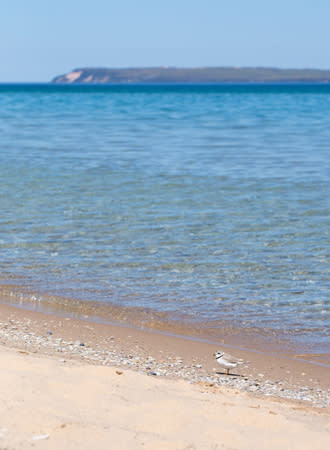 The Traverse City region is abundant with natural beauty and it was difficult to choose just three locations! There really are so many more I could have mentioned...which ones are your favorites?