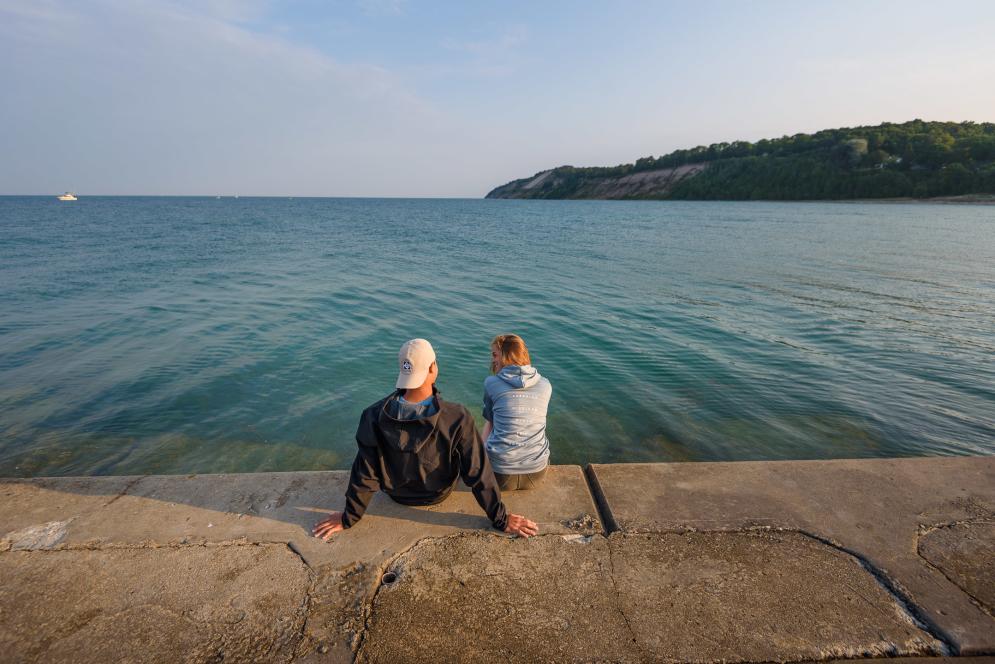 Think you know Benzie County? Test your mettle on these 10 trivia tidbits, then treat yourself to a victory cone at the Hill Top Soda Shoppe. (But only if you can say Hill Top Soda Shoppe 10 times fast!) 
1. Where we're going, we don't need stoplights. Which is lucky, because there is only one in all of Benzie County (at the intersection of US-31 and M-115). 
2. Ships can always find their way home from Lake Michigan thanks to Benzie's dual lighthouses: Point Betsie and Frankfort Breakwater North, both located a short drive from downtown Frankfort. 
3. Benzie is actually the smallest county in the state of Michigan at just 345 square miles. But what it lacks in size it makes up for in natural resources with 30 hiking trails and 25 miles of Lake Michigan shoreline.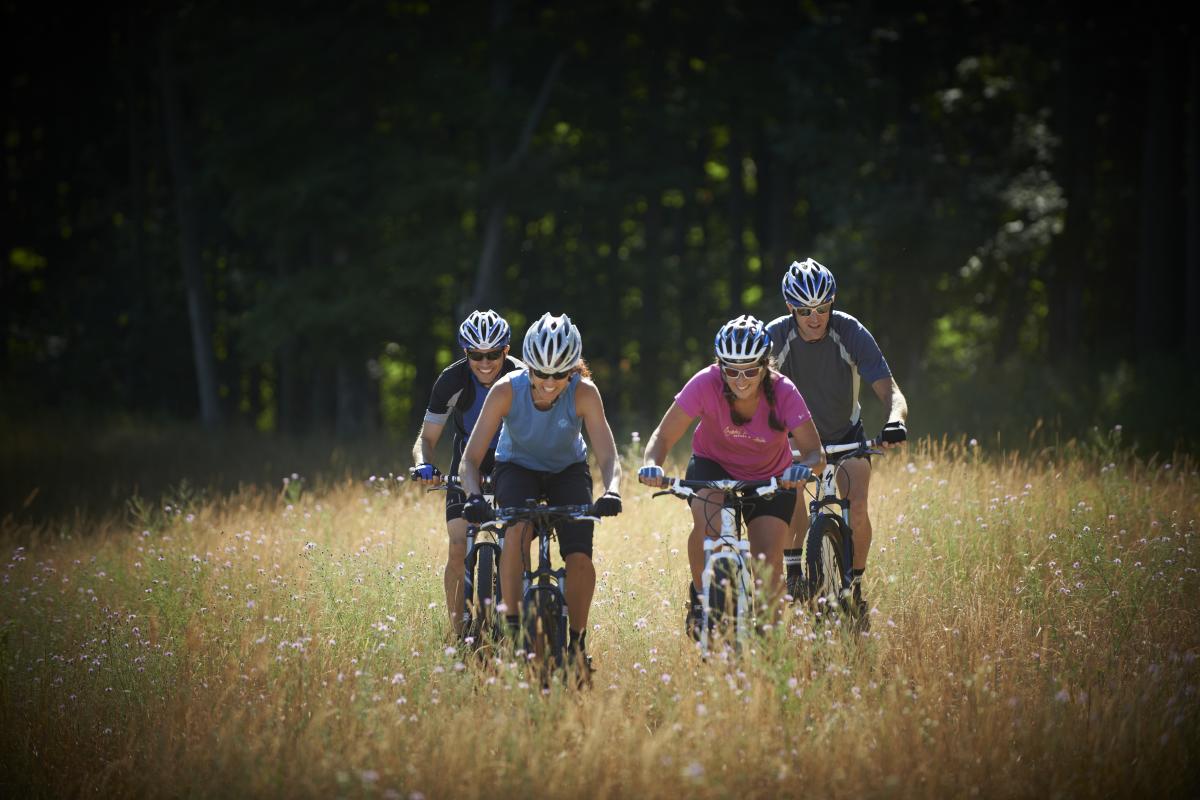 (Photo: Cryrstal Mountain)
4. When it comes to golf courses, Benzie is the definition of small but mighty. Eight courses call the area home, from resort courses at Crystal Mountain to welcoming public greens across the county.
5. There are 50+ named lakes in Benzie, which range in size from itty bitty to nearly 15 square miles. Bust out your swimsuit, because 33 of the lakes have public access.  
6. You scream, I scream, we all scream for ice cream! We mentioned the Hill Top Soda Shoppe above, and in fact there are more than a dozen places to get ice cream in Benzie County. 
7. Bottoms up! Those looking for a local beverage need look no further...Benzie has seven craft alcohol establishments: Stormcloud Brewing Company, Brose Brewing, Lake Ann Brewery, Five Shores Brewing, St. Ambrose Cellars, and Iron Fish Distillery.
8. Although farming is common in Benzie, several unusual farms can be found in these here parts, where you'll see emus, bees, and alpacas (times two!). 
9. Not a golfer? Grab your bait and tackle or rent a kayak to explore nine unique waterways, including five navigable creeks and four rivers, many of which empty into Lake Michigan itself. 
10. If you're a fan of the mysterious, take a drive along Putney Road...aka Gravity Hill. Thanks to an optical illusion, you'll feel like you're driving uphill when really you're going down.