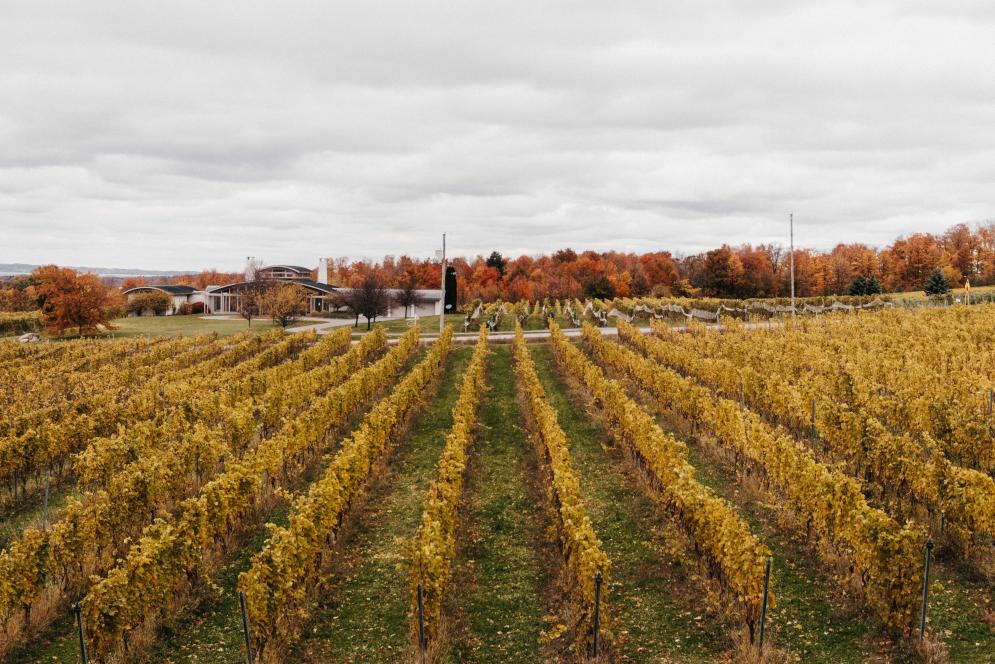 Welcome to the first installment of Behind the Tasting Room! The next several weeks we are taking a look behind the winemakers' curtain and will be highlighting several wineries in the Traverse City region. The first feature is covering Bonobo Winery, enjoy a sneak peek of the future and an in-depth look at the what's happening in the cellar.
Alaina Leech, of Bonobo Winery, led off the Q/A with some great tips and inside information on what to look for in your favorite wines when you visit. Take a look below to catch a glimpse behind the tasting room!
Q1: What characteristics do you think we can expect in wine coming from the most recent/upcoming harvest?
A: All of our fruit that will be going into 2020 vintages will be from Old Mission Peninsula, so we can expect our native terroir's characteristics to really pop. Our whites will be fruit-forward and acidic, and our reds will be reminiscent of bright red fruit, with medium tannins, and go well with a wide variety of cuisine. By aging our reds in the French Oak barrels, we can also expect them to be well balanced with depth and complexity. Our fruit was healthy at harvest, and we picked it exactly when we wanted to - which isn't always the case! Our Winemakers, Cornel Olivier and Dawie Conradie are confident that this will be our best harvest yet!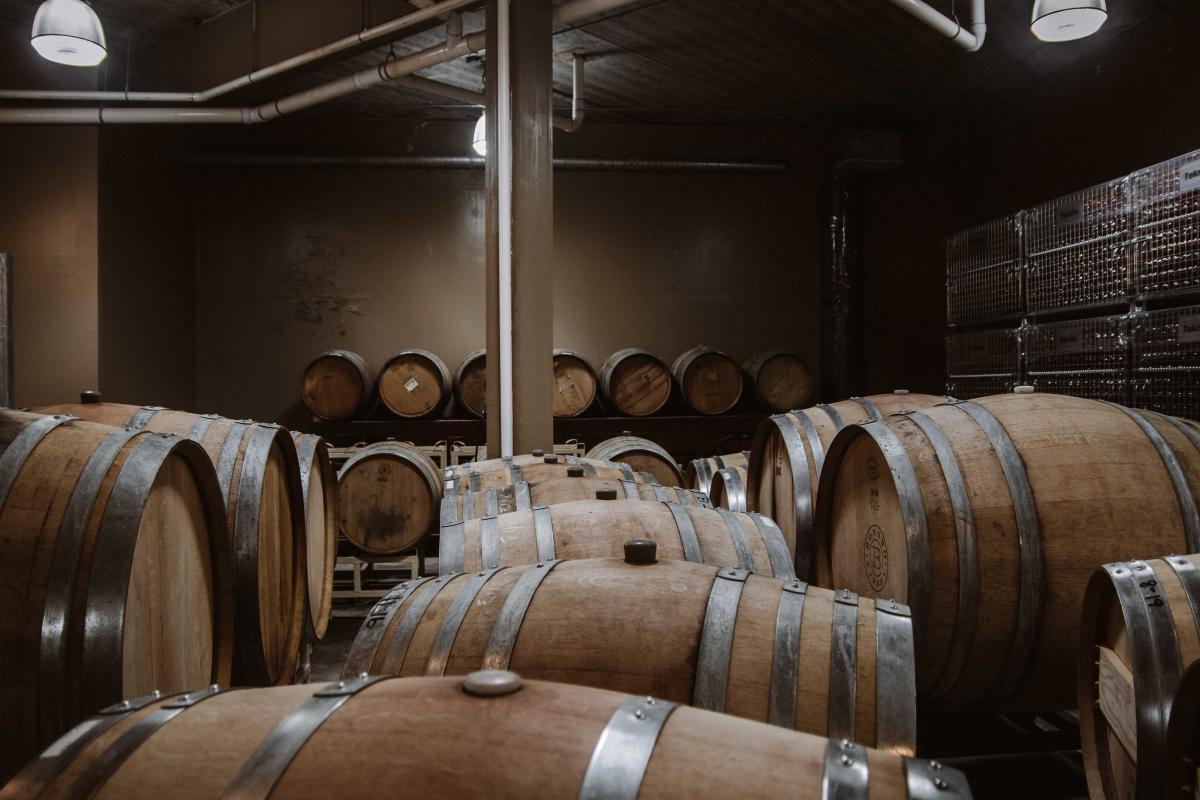 Q2: How do you know when you have a particularly good vintage?
A: We know how we have a particularly good vintage based on the growing season and the fruit at harvest. Sometimes you have to roll with the punches and pick early (due to rain or frost), and the winemakers have to get creative with blending varietals and using grapes planned for still wine for sparkling wine; this wasn't one of those years. The gradual warm-up to spring, and the hot, dry summer, really sealed the deal for the grapes to get optimal ripeness. 
Q3: Do you have a favorite wine or vintage that you have made?
A: My current favorites are our Sparkling Rosé, which is made in the traditional method; it is smooth and dry with hints of raspberries, watermelon, and cranberry. I plan to toast with it on Thanksgiving! I also absolutely love our BDX, a Bordeaux blend of Cabernet Franc, Merlot, and Cabernet Sauvignon. It is rich and luscious and pairs well with chocolate!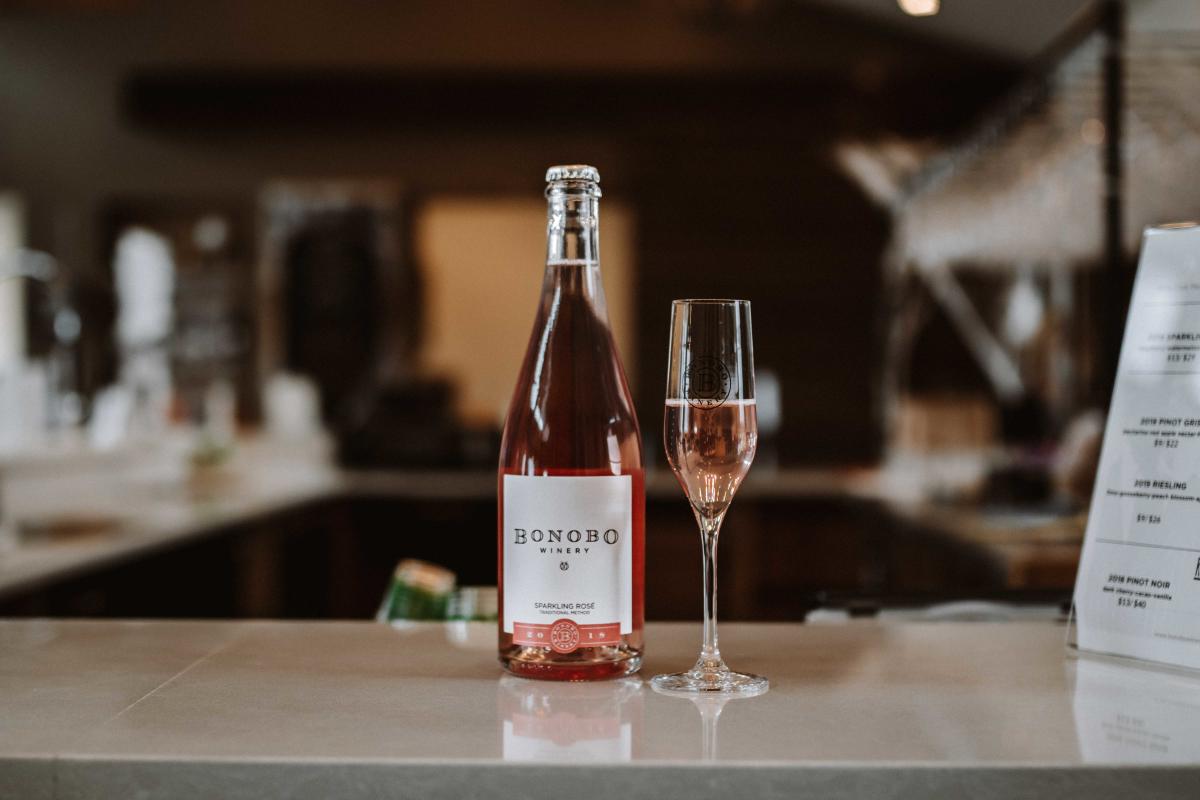 Q4: What are some of the COVID safety procedures in place within your tasting room?
A: Some of our COVID safety procedures include: requiring masks on all staff and guests (except when seated at a table), the appropriate social distancing of all of our tables, limiting the number of people allowed into our Tasting Room at one time, sanitizing all surfaces as much as possible, and plexiglass dividers between the staff and the guests at the wine bar. We also take advantage of our expansive outdoor space.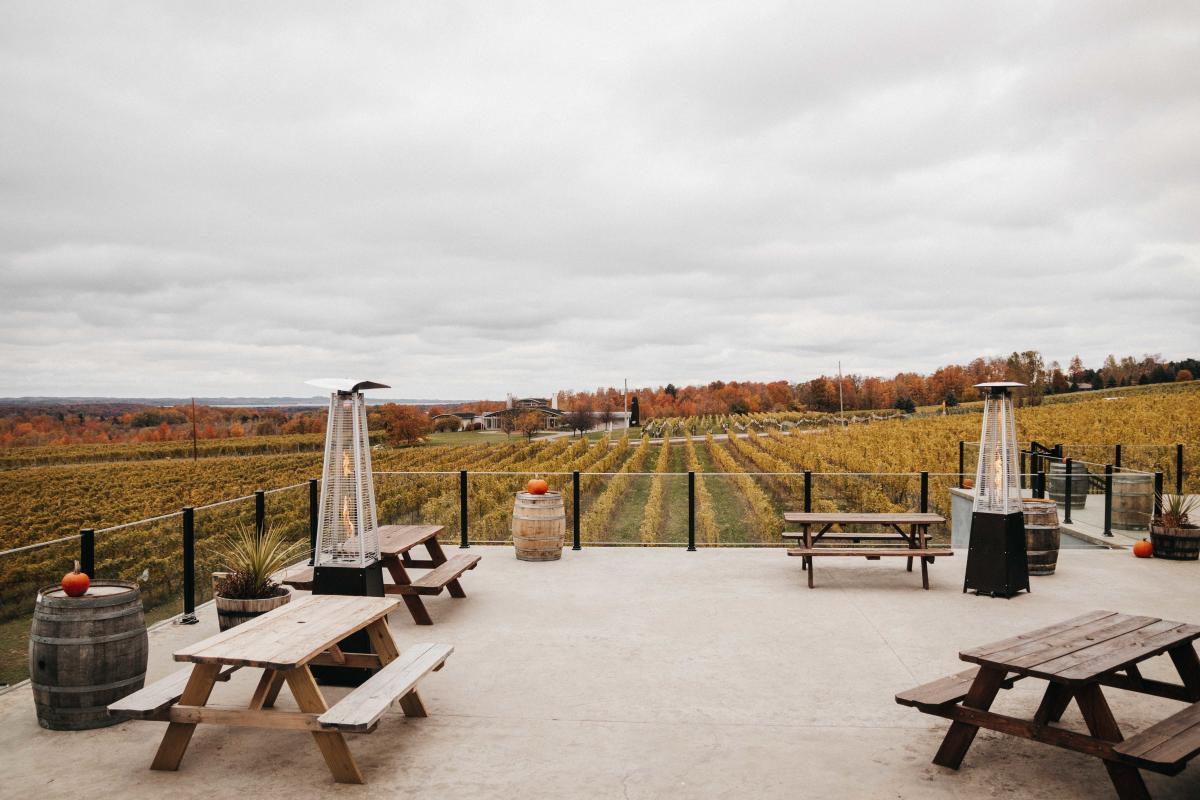 To learn about more about Bonobo Winery and their current offerings click here. To plan your visit to Traverse City follow the link here.