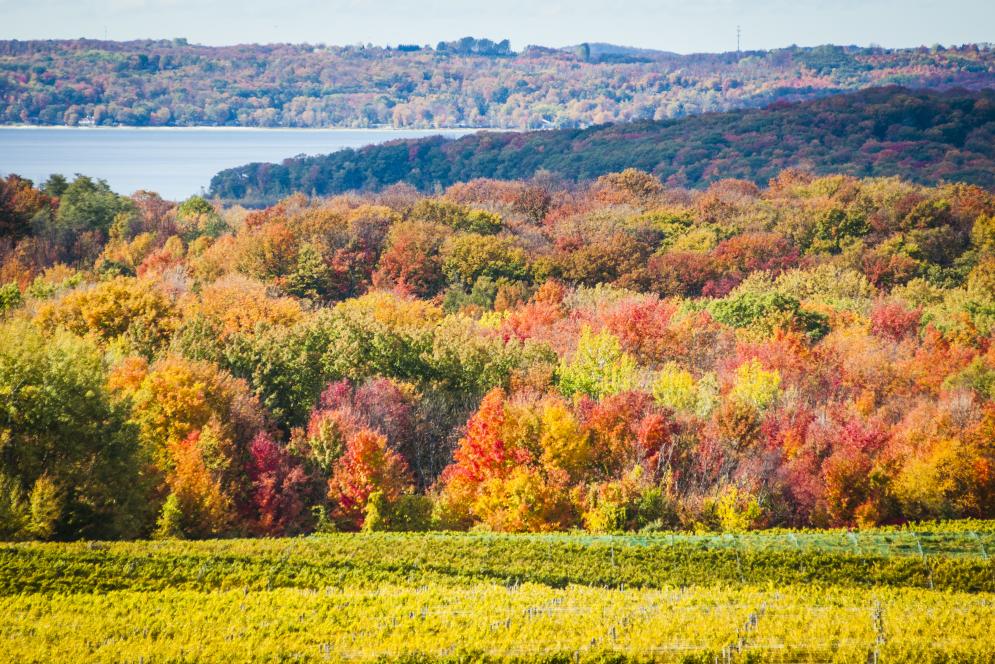 Football season certainly won't look the same this year, but that doesn't mean you can't capture the good vibes of a tailgate or the thrill of a win. It's time to get creative and discover the ways to enjoy fall fun in Traverse City. 
Pack your cozy sweater, and head out to the country roads and scenic overlooks where you'll always have front row seats. Even better, if you plan your visit with a Traverse City Fab Fall Package you'll save on lodging, dining and activities. Now, that's a win!
Unrivaled Fall Colors
No matter which team colors you're wearing, we can all cheer for the beautiful reds, oranges, and yellows of fall. (And don't forget the Lake Michigan blues and pine tree greens!) Whether you're out for a hike or taking a leisurely drive to fill your Saturday afternoon timeslot, you can find gorgeous views all over northern Michigan. Check out some of our favorite tips for fall color here.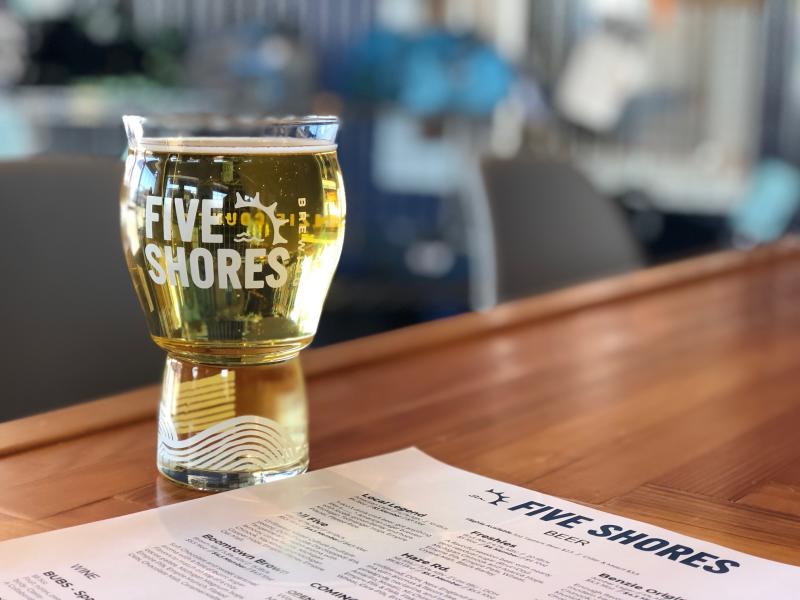 No Tailgate? No Problem
Northern Michigan is home to nearly 20 breweries, from Right Brain in Traverse City to Stormcloud in Frankfort, and everything in between. Enjoy a craft beer while relaxing on a brewery patio or grab a six-pack to go. For the wine snobs in the bunch—you've come to the right place. Explore 40+ wineries on the Traverse Wine Coast for red, white, and sparkling vintages.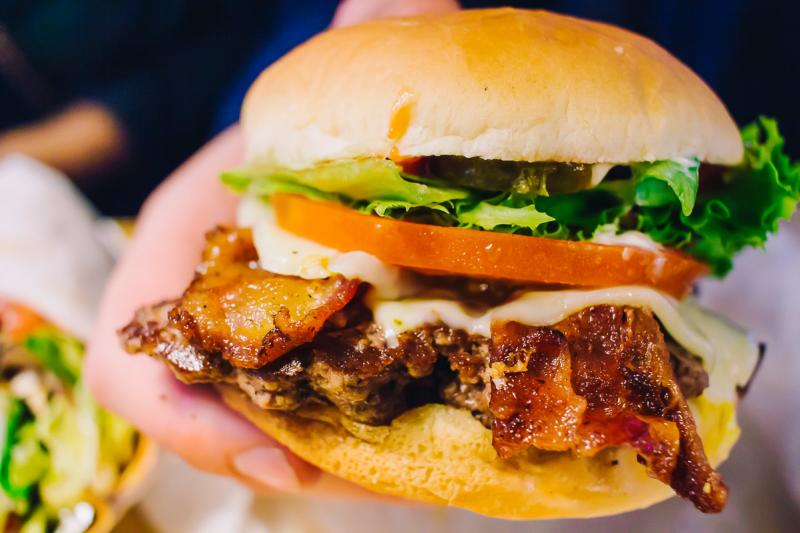 Game Day Feast
Dining options are never in short supply in TC. If you're looking for football's classic cookout fare, head to J&S Hamburg or Slabtown Burgers for burgers, hotdogs, and the like. For a team meal, you can't beat the flavors (or the prices) at the Flying Noodle Italian Pasta House. And last but not least, if you're trying to make the spread a little healthier this year, you can find TC's fresh fall harvest at several local farmers markets.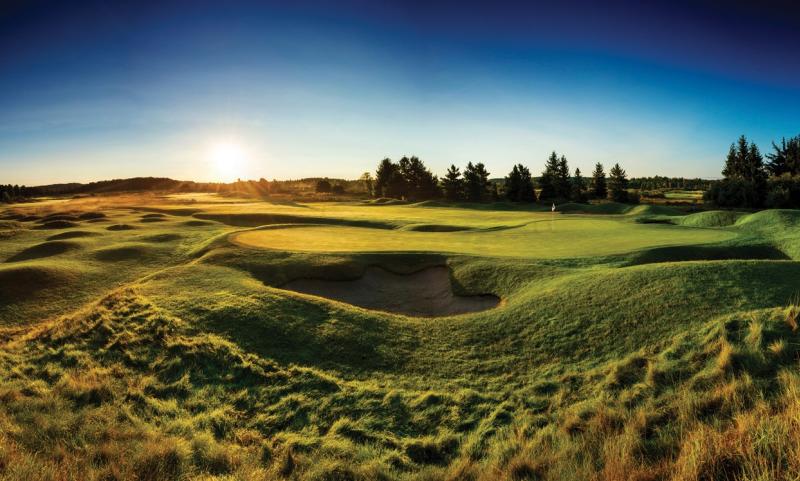 BYOG (Bring Your Own Game…Football or Otherwise!)
Grab a football when you head north, because there are tons of parks and beaches waiting for a friendly game of catch. If football is only a spectator sport for you, never fear. Golf is the region's favorite game during the fall months, when crisp days and pristine conditions make the fairway your personal sanctuary.
A Different Kind of Halftime Show
Missing music? So are we. Local artists are performing at wineries, breweries, and restaurants all over town. Check out some of the upcoming events on our Events page or follow your favorite NoMi musician online to see their fall schedule. (And, if you want to enjoy from home, visit our From the Top series, featuring some amazing local performers!)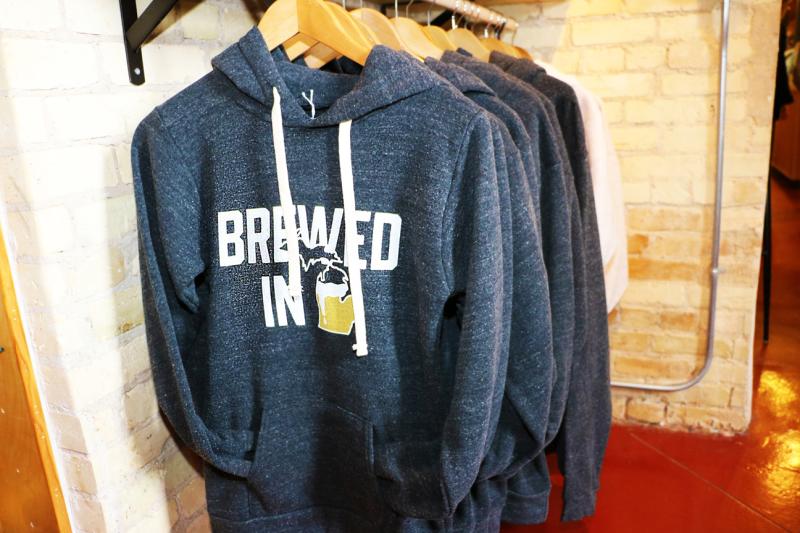 Get Your Gear
There's something wonderful about bundling up in sweatshirts and jackets and plaid shirts during football season…no fair-weather fans here! Head to downtown Traverse City or the Village at Grand Traverse Commons to get all the cozy gear you need to rep your happy place. (And don't forget your best accessory is your mask!)
You May Also Like