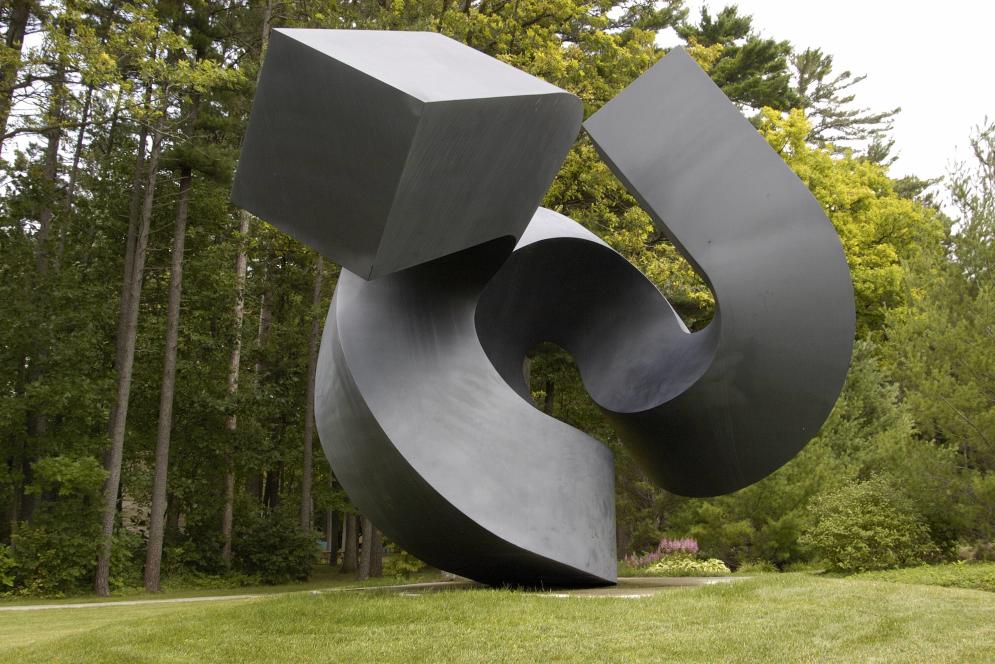 The Traverse City area has been attracting artists, artisans, writers and musicians for decades -- an influx of talent that gives it a surprisingly rich cultural life. USA Today called it one of 10 great places that combine "big-city art and small-town feel." Most recently, it has ranked #4 on the list of top 10 most arts-vibrant medium sized communities in the Arts Vibrancy Index from the National Center for Arts Research. 
For visitors, that can mean the pleasure of a visit to the Dennos Museum Center, one of the finest small art museums in the nation -- with a permanent collection that includes one of the world's most extensive troves of sculpture, prints and drawings by Inuit artists of the Canadian Arctic. It might mean an evening at the renowned Interlochen Center for the Arts, one of the country's premier training centers for young musicians, dancers, actors, visual artists and writers, which holds over 750 concerts, art exhibits, plays and dance productions each year.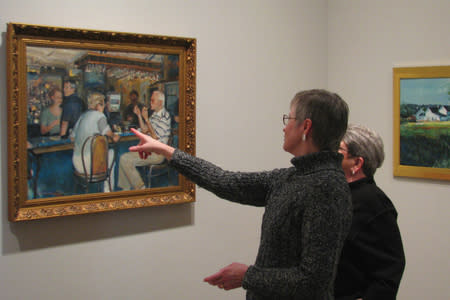 The Dennos Museum
Or it could mean enjoying some cool jazz in a local restaurant, listening to a best-selling author share her thoughts about the writer's craft, browsing through the area's many galleries and studios, visiting a local art fair or enjoying a comedy at the Old Town Playhouse, or a concert performance at the City Opera House.
But what is it like to be an artist in Traverse City? Here are two different perspectives:
Kate Larson and Savannah Buist, Musicians
In 2011, Katie Larson was a freshman cello player and Savannah Buist was a violinist, both attending Traverse City West High School. Both had grown up in musical families with piano-playing dads and singing moms, but they didn't meet until a class assignment threw them together for their first rehearsal.
The two teens quickly discovered that they had a lot of the same offbeat tastes in music – a blend of bluegrass, soft rock, folk, indie and classical -- and that was the start of The Accidentals.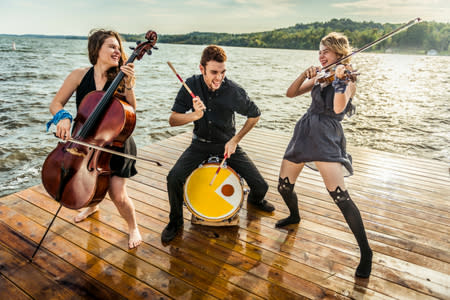 The Accidentals
In the two years that followed, they wrote and recorded two albums – Tangled Red and Blue and Bittersweet -- and played as guest artists on seven others, scored three films, and landed song placements in several commercials, documentaries, independent films, and music compilations, and played over 500 hundred live shows – all while maintaining a near-perfect GPA as high school students at the Interlochen Arts Academy.
Joined by drummer Michael Dause, they appeared at the prestigious South by Southwest music festival in Austin, where the staff of Billboard praised their "genre-hopping range of influences" and some "smart songwriting skills to go with their abundant musical chops." Meanwhile, they've accepted an offer from singer-songwriter/radio host Marshall Crenshaw and producer Stewart Lerman to produce their next four albums.
"Traverse City, and Michigan as a whole, have a music scene like no other," says Savannah. "It's not just a collection of talented human beings; it's a family."
"I've spent my whole life in Traverse City, and now that I'm branching out I'm finally realizing how lucky I am to have grown up here, and how lucky Savannah and I were to get our start here," says Kate. "Traverse City is such a tight and caring community, we try to spread that vibe wherever we go."
Doug Stanton, Author
Few artists are as grateful for Traverse City and its people as Doug Stanton, best-selling nonfiction author of Horse Soldiers and In Harm's Way. In fact, Stanton goes out of his way to mention the people who helped him on his journey – from the fifth-grade teacher who first encouraged him to write, to working writers who offered him support and advice at the start of his career.
"This is a place that thrives on volunteerism as a way to cement community," he says. "We're in the business here of creating experiences for people to enjoy and share. That goes all the way back to the Fifties, when they first started the Cherry County Playhouse here."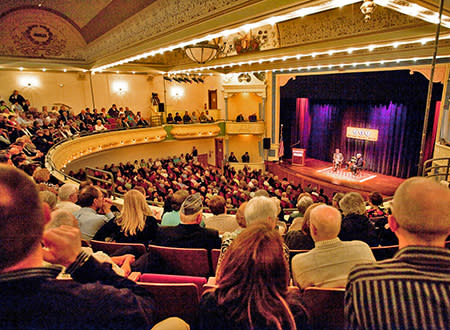 City Opera House
When the chance came to give something back, that's what he did. In the spring of 2009, Stanton and several collaborators founded the National Writers Series, which brings a steady stream of celebrity authors to Traverse City each year for "up close and personal" readings and discussions. At least once each month, a prominent writer is brought to Traverse City to present and discuss his or her work in an intimate and relaxed setting with plenty of audience interaction.
Since it began, the series has featured over 70 writers – people like Elmore Leonard, Roy Blount Jr., Tom Brokaw, Philip Caputo, Peter Mathiessen, Vince Gilligan, Jodi Picoult, Anna Quindlen, James Bradley, Geraldine Brooks and Nicki Giovanni, Ayaan Hirsi Ali and Jeff Shaara. And it has boosted Traverse City's reputation as an unusually bookish town: Livability.com has listed it among its Top 10 Cities for Book Lovers, and Publishers Weekly ran a full-page feature entitled "Traverse City is For Book Lovers."
"Our guest authors always comment on the seriousness and engagement of the audiences here," says Stanton.