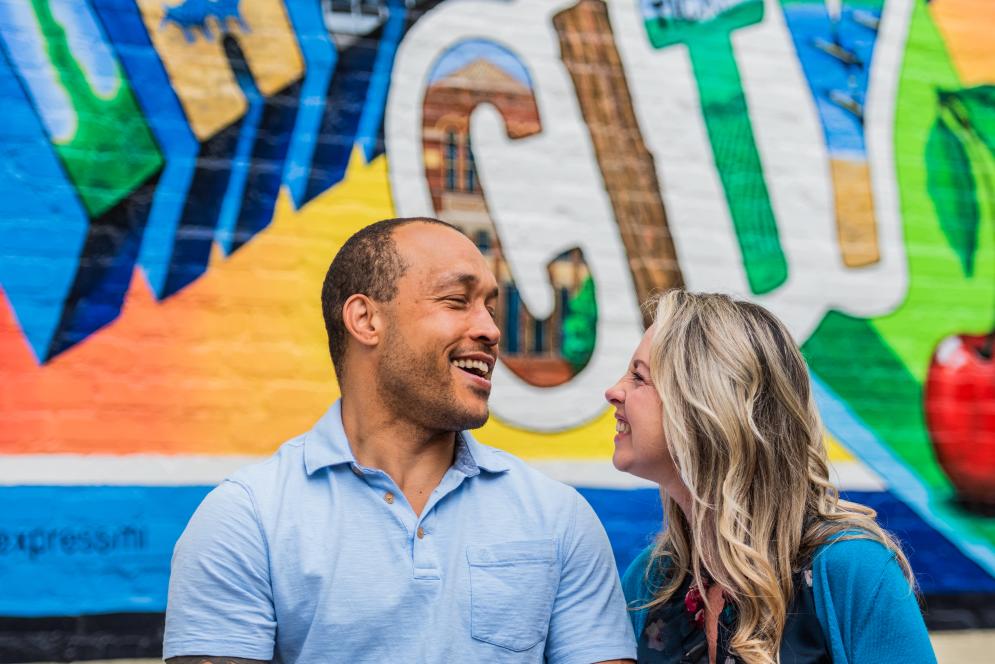 Every day is a beautiful day to explore the art world in Traverse City. Our region is home to dozens of outdoor sculptures, exhibits, and murals by artists hailing from all over the world. We've put together a few must-see spots, but we'd love to hear from you about hidden gems you discover during your visit!
Michigan Legacy Art Park 
This park remains one of the most stunning treasures of northern Michigan. Tucked into 30 wooded acres near Crystal Mountain, Michigan Legacy Art Park offers an art experience like no other, with more than 50 sculptures and installations, a 1/4-mile accessible trail, and an amphitheater.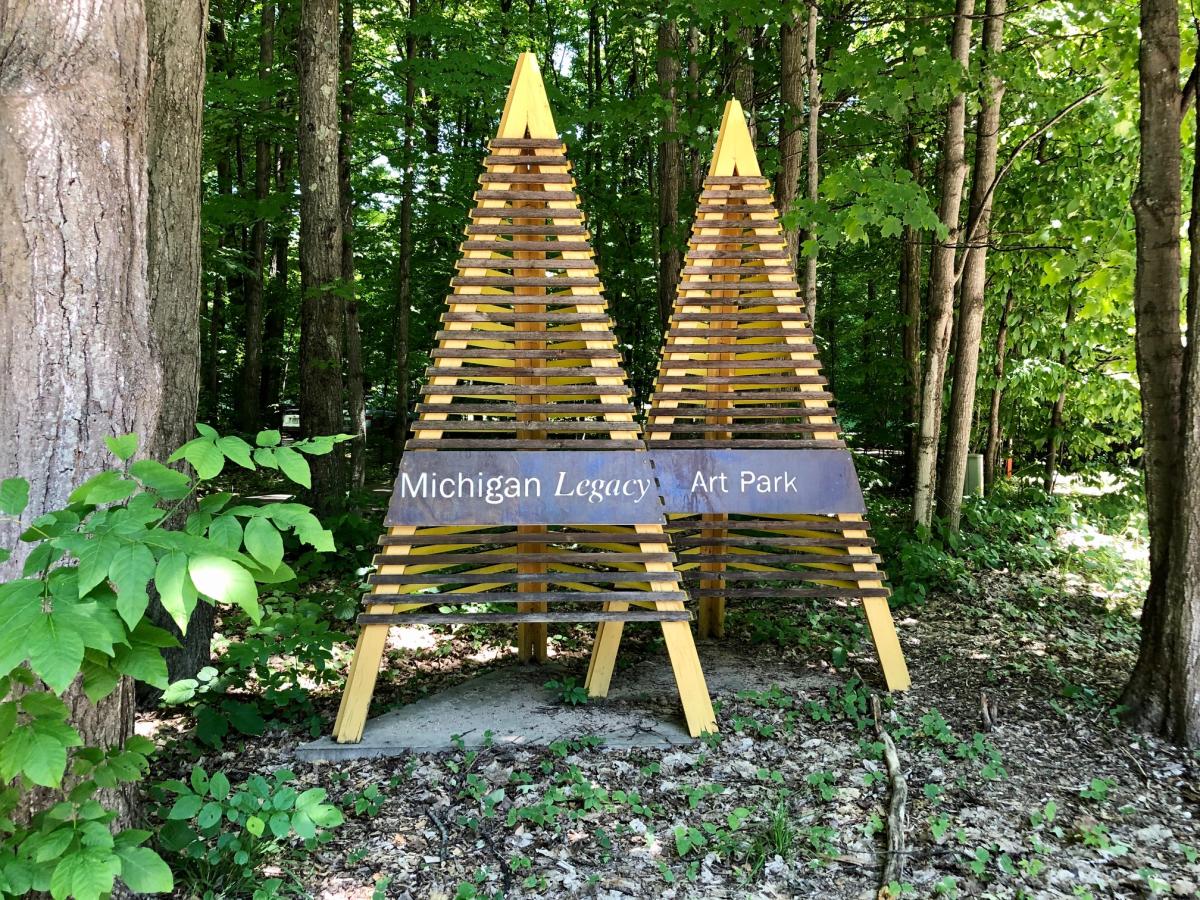 The park is connected through a two-mile trail system, and during the snowy months, cross-country skiers and snowshoers love to get out and explore the groomed paths. It's the perfect place to experience the beauty of northern Michigan alongside incredible works of art. 
Dennos Museum Center Outdoor Sculptures 
The Dennos Museum Center is best known for its vast collection of Inuit art and artifacts. But did you know they also have outdoor sculptures to discover too? The collection primarily features Michigan sculptors, and the pieces can be found at the museum and around the Northwestern Michigan College grounds.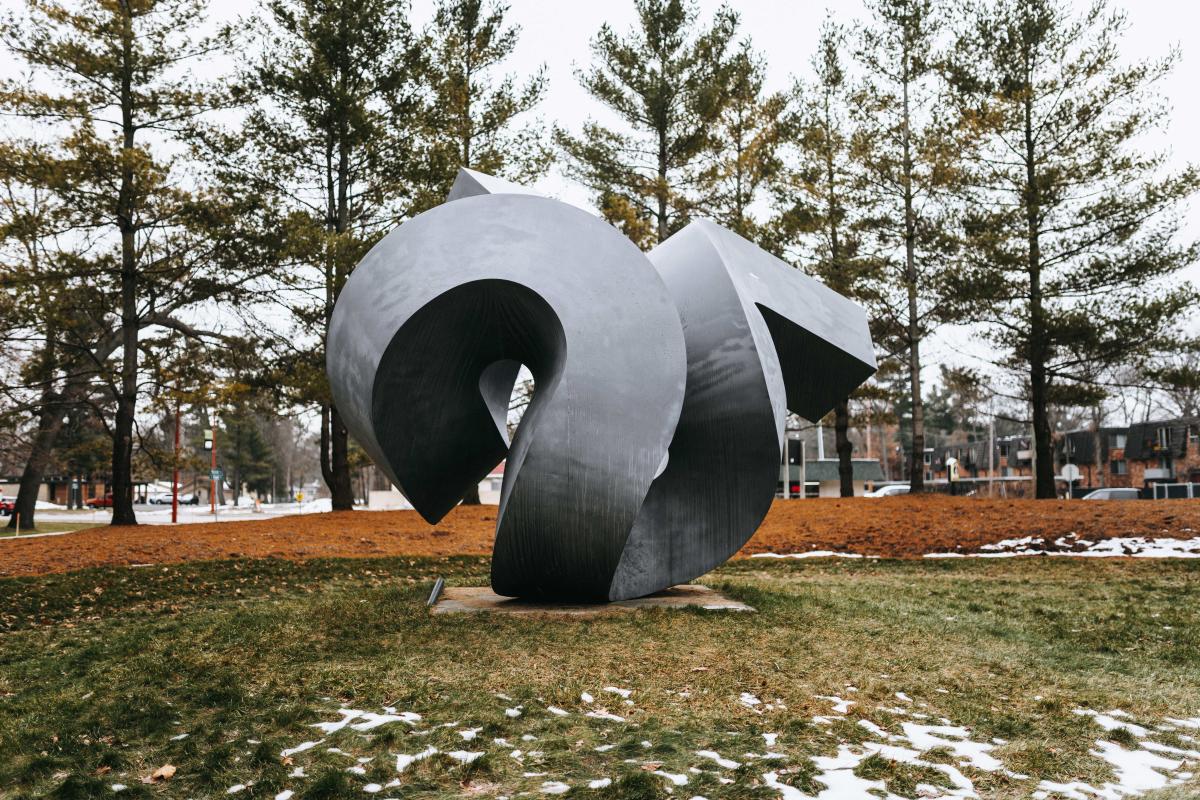 Be sure to head to downtown TC as well to see the Traverse City Art Banner Project, which seeks vacant walls downtown to host outdoor banners from artwork by regional artists, former NMC art students, and the Dennos Museum Center permanent collections. 
The Hippie Tree at Grand Traverse Commons 
Find this riot of color on the grounds of the Village at Grand Traverse Commons. The grove of trees and plants has been painted by generations of locals. Though some will claim the tree is haunted, you'll find messages of love and inspiration inscribed on the tree's limbs. Find the tree here, and enjoy strolling the trails of Commons Natural Area that surround it. 
Downtown TC Murals 
Street art and murals are popular in and around downtown Traverse City. From the Clinch Park Tunnel to quiet alleyways, you can find beautiful works of art as you stroll along Front Street. Get the full scoop on our mural scene in this blog post!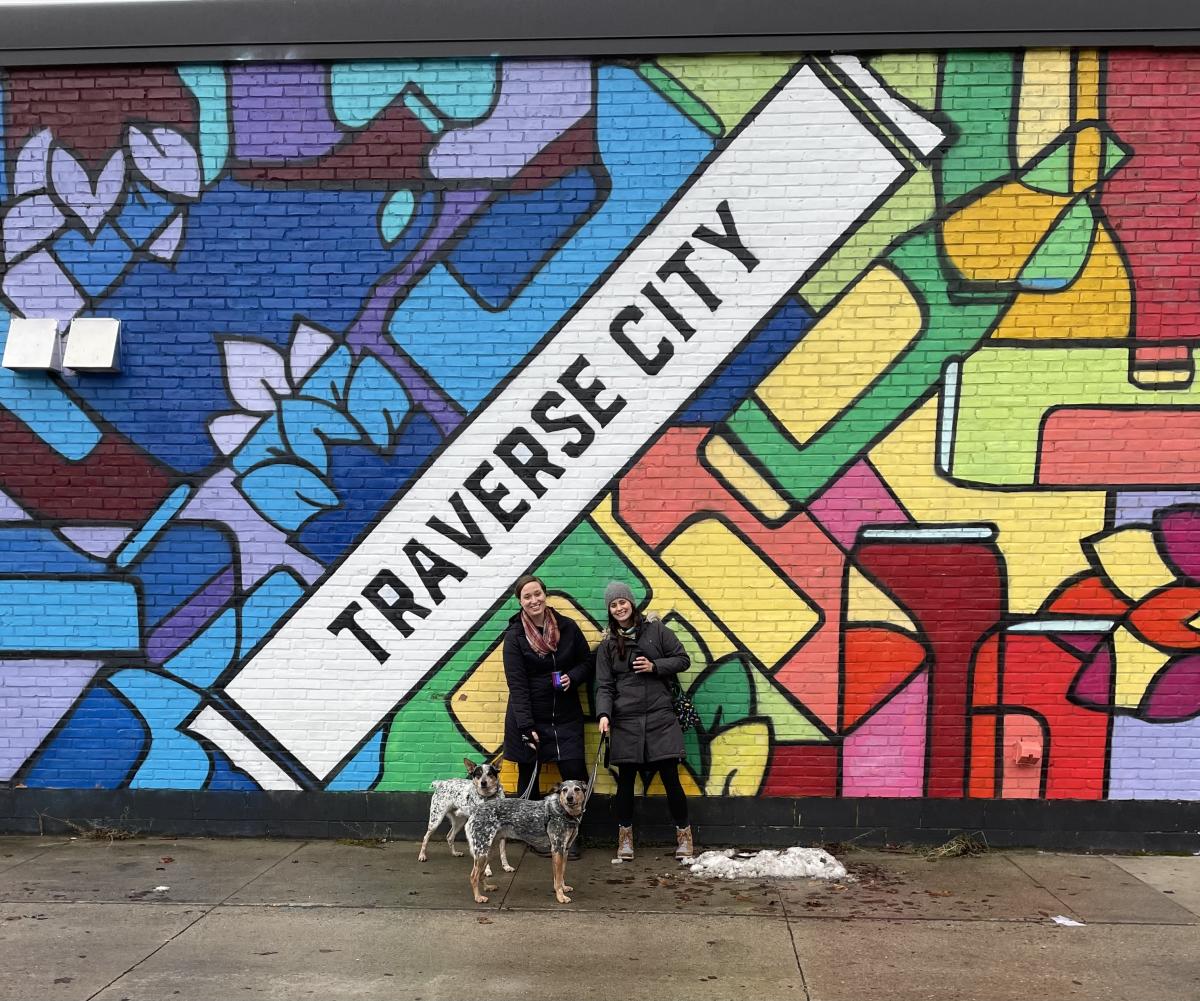 Downtown TC Sculptures 
While you're downtown, be sure to keep an eye out for the sculptures that dot the town center too. You'll see one of Traverse City's leading men (Perry Hannah), a river guardian, an homage to the Coastguard, and so much more. Reference TC Public Art for a list of permanent and temporary exhibits.