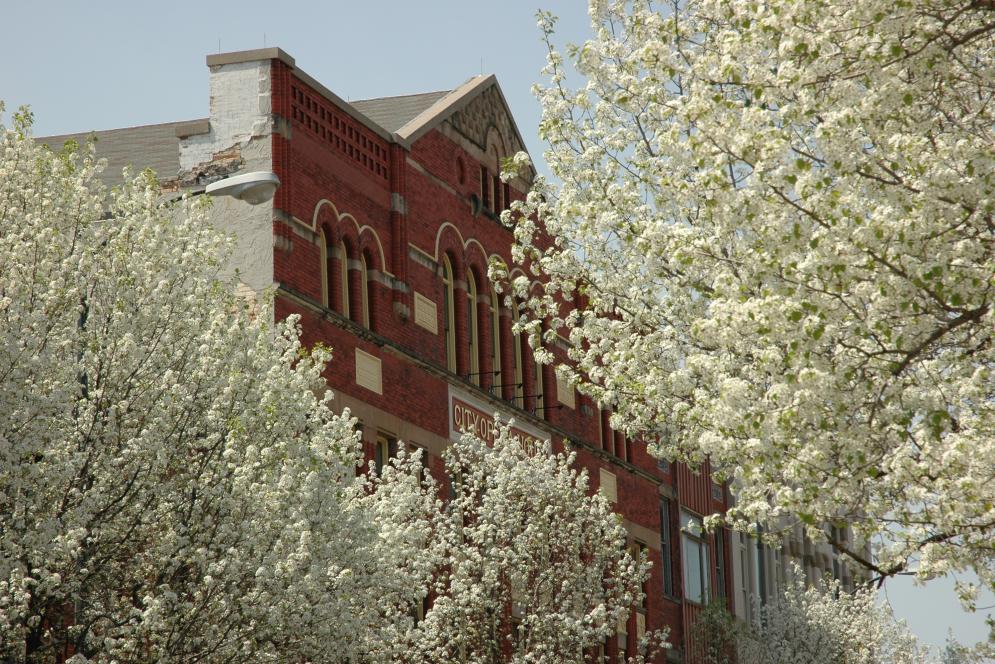 By MIKE NORTON
Spring is on the way -- you know it is! The days are getting a little longer, the nights are getting a little shorter, the sap is starting to run in the sugar maples and the birds are beginning to make cheerful noises in the yard. So just to help you keep your spirits up and help you to remember that warm weather isn't something you imagine having experienced, we figured it would be nice to run some of our favorite spring photos.
Spring begins sheepishly in this part of the world, sneaking back into our lives like a wayward dog who's returned home after a night in the neighbor's compost heap. The snow and ice seem to be gone, but the branches are still pretty bare. If it wasn't for the beautiful color of that water, you might not even believe it's really here.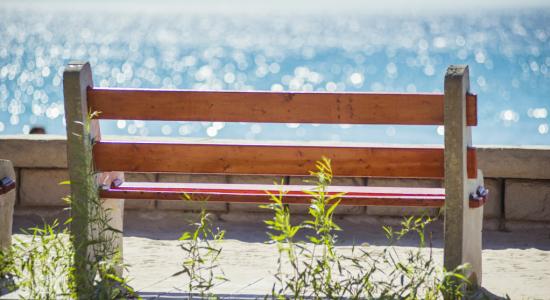 The biggest change begins in the forest, where the tiny spring ephemerals begin to poke out. They have to grow and blossom quickly, before the trees leaf out and it gets too shady -- so the woods fill up pretty quickly with all kinds of fast-blooming wildflowers. The bees get to work, too, and pretty soon you can hear them buzzing from flower to flower.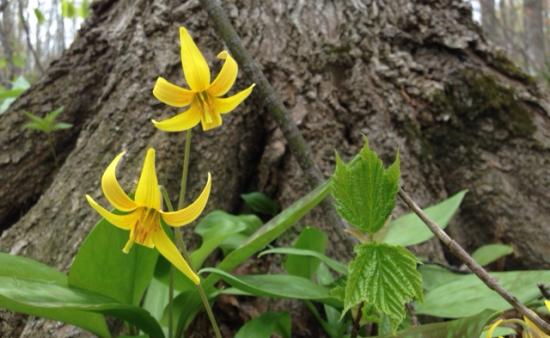 The most amazing flower in our spring forests, though, is the giant trillum. Just one flower per plant -- but they're nice and big, and they completely carpet the forest when they're in bloom.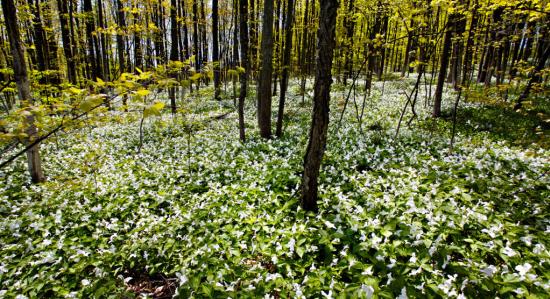 By the middle of May, the long-awaited cherry blossom extravaganza begins; when we are lucky and the winds don't whip the petals away, it can sometimes last for weeks!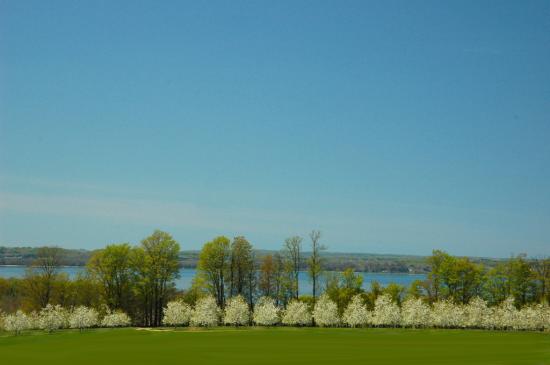 Then come the lilacs -- don't you love that scent?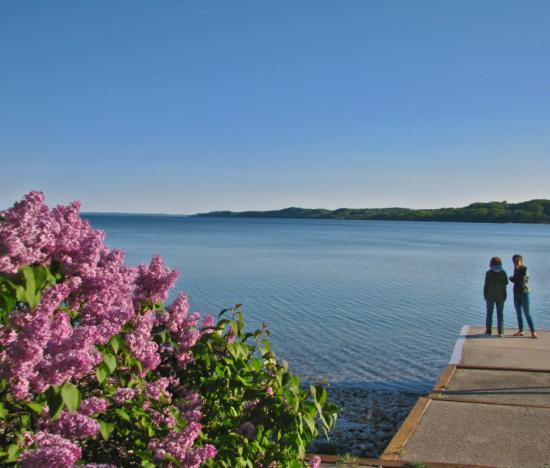 And something that doesn't smell QUITE as lovely -- but certainly tastes much better: The fishing begins to get serious up in the Boardman Valley!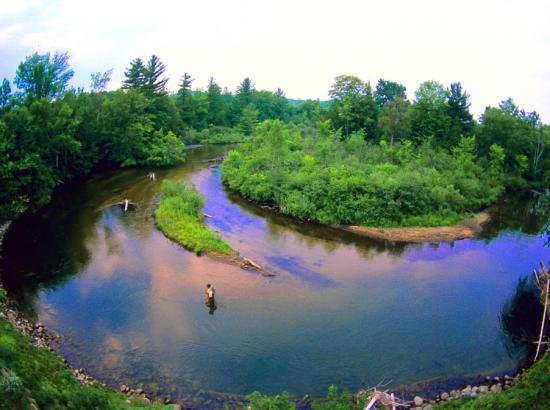 By now, there's even evidence of spring in downtown Traverse City, where flowering crabapples and ornamental pears start putting out their annual show: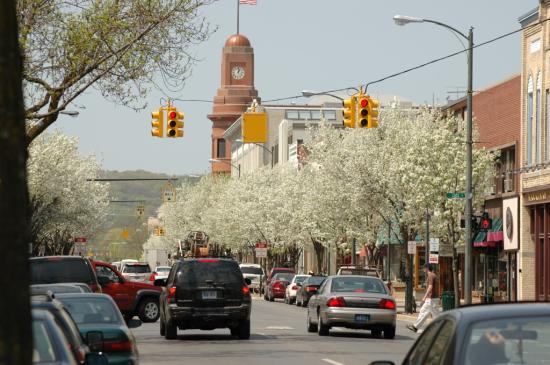 And by then, it's almost time to get ready for summer. Not all that far off, now, is it?