Born with a sense of wanderlust I am always excited about different travel opportunities, large and small. Ten years ago when I moved to Traverse City I never would have imagined a time when I would decline a road trip or feel excited to return home after a vacation. As a newbie to the area, I was familiar with the most popular tourist attractions and visiting them never got stale. On the flip side, my desire to explore more of Traverse City and Northwest Michigan continues to burn strong even during the summer, the busiest tourist season of the year! The most recent accolade from livability.com named Traverse City as a Top 10 Small Town and praised the city for "its stable economy, captivating natural attractions, lively community festivals, four seasons of recreational activities" and more. This award as well as others showcase the exciting nature of Traverse City and make me enthusiastic about exploring "TC" as a tourist in my own town. A few of my favorite activities include running in races along our many scenic courses, frequent trips the beach (Good Harbor is the best), and visiting the area's brewpubs.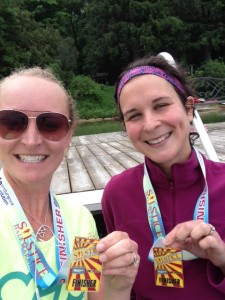 The Glen Arbor Solstice half marathon kicked off my summer adventures and it was an awesome way to begin the season. Being my first half, I was nervous about the course and the last two miles. All of that nervous energy was somehow magically transformed into fuel that my body used throughout the race. Even when I thought I was getting tired the incredible scenery pulled me through, especially at Inspiration Point and through the narrows in Glen Arbor. Would I do it again? The answer is a resounding yes, and if you are a runner you should too! This year's cooler temperatures were great for the race and continue to be perfect for running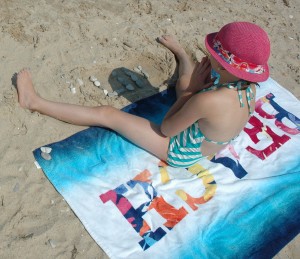 or hiking. I enjoy the refreshing breezes and appreciate the season for what it is and have not let it interfere with my summer agenda, especially when a beach day is needed! Whether it's mid 70's or high 80's there's always an ideal day to visit Good Harbor beach in Leelanau County. Even on the cloudy days there's a magical feeling when your toes hit the sand and the immense view of Lake Michigan emerges. Just be sure to pack a few layers as you never know what the weather will bring. Following many of these active adventures is usually a visit to one of our area's many brewpubs.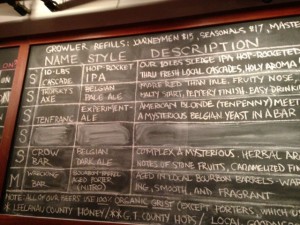 A recent favorite is the Workshop Brewing Company. The beer is top notch, the food is great (the People's Grilled Cheese is amazing) and the casual atmosphere make it one of our preferred places to hang out with local friends and visitors alike. It's also family friendly with a kid's menu (that even has buttered noodles on it) and a variety of vintage arcade games to keep our little ones entertained. Every summer in Traverse City provides a new canvas for creating memories while enjoying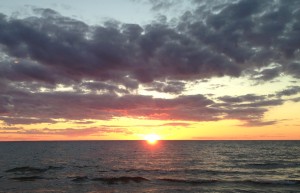 these and many other activities. It's truly amazing to live and play in this evolving city that is rich with accolades. The wanderlust still tugs at my soul, but it is not hard to fulfill in this incredible area of Northwest Michigan! The best part about each adventure is that I am never too far from home...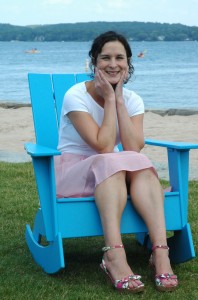 About the Author: Coryn Briggs is the new Digital Marketing & Design Specialist at Traverse City Tourism. A Detroit area native, she earned a bachelor's degree in English and a masters in Recreation and Tourism Management at Michigan State University. She has lived and worked in Traverse City since 2004 and enjoys baking, thrift shopping, running, visiting Traverse City's many brewpubs, beaches, and recreational trails. She is married to Jay Briggs, winemaker at 45 North Vineyard and Winery. They have two young daughters.