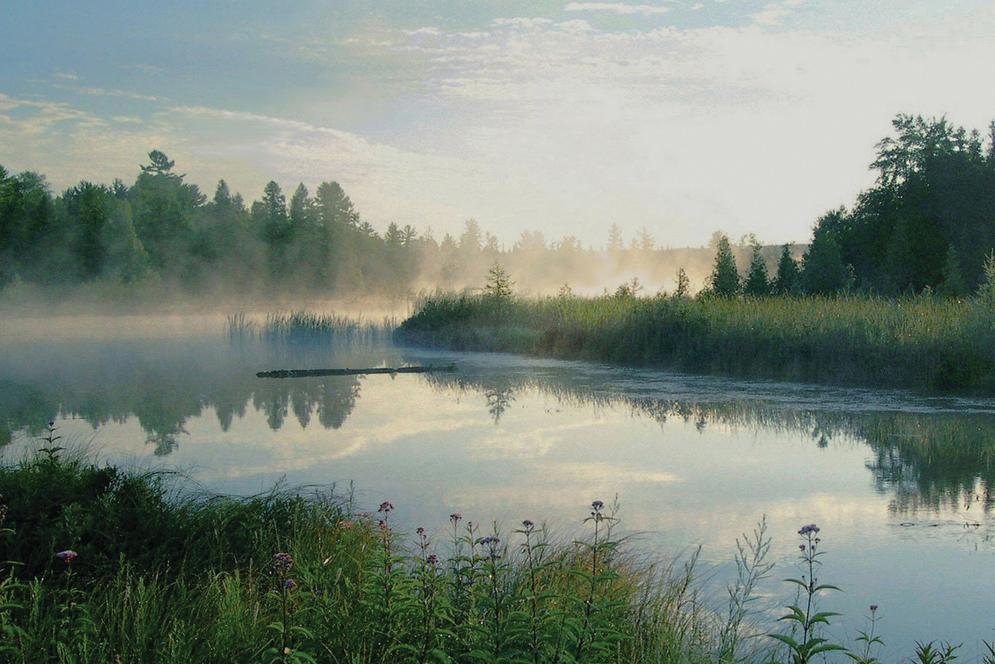 As any resident, or visitor to this region knows, northern Michigan's woods and waters are beautiful in any season. But for many of us, there's something extra special about witnessing the natural world come alive again after a long, cold winter. Indeed, the late Robin Williams said it best when he declared, "Spring is nature's way of saying, 'Let's party!'" And if naturalists had to choose a greatest hits soundtrack for that party, these would be our top picks: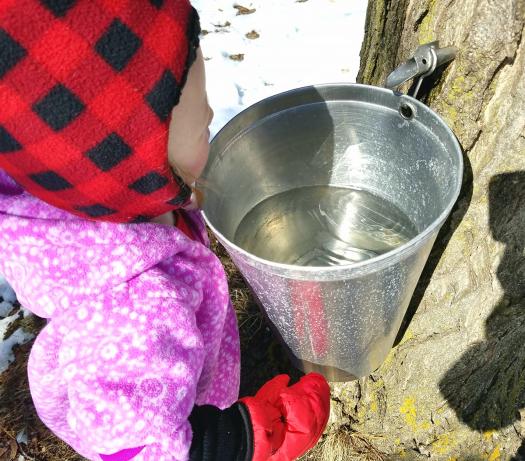 1) "Born to Run"
During that late winter/early spring limbo period when the daytime temperatures rise above freezing but the nights are still below 32°F, syrup-makers across the north collect the running sap and boil it down into that golden nectar of the gods known as maple syrup. See the whole process in action at Grass River Natural Area's Maple Day on March 20th, or snag a bottle of the good stuff at a local farmer's market or sugarbush.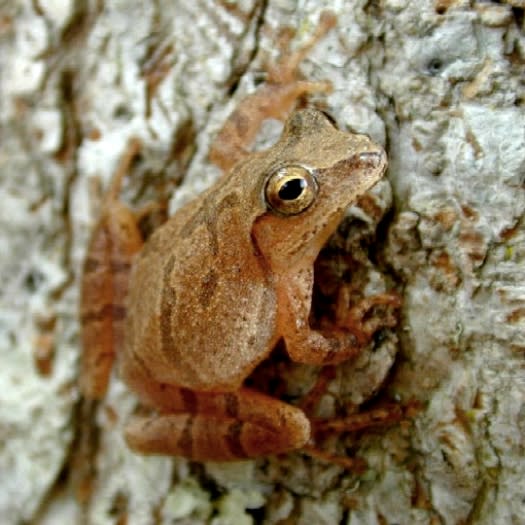 2) "Who Let the Dogs Frogs Out"
When most people think of a spring chorus, their mind goes to birds, but there's another type of animal singing their hearts out at this time of year – frogs! Listen for the distinctive duck-like quacks of our earliest breeding frog, the wood frog, emanating from ponds on nights beginning in early April. A week or two later, they'll be joined by the persistent nighttime peeps of the aptly-named spring peeper. Come late April, start looking for the frogs' jelly-like egg masses on pond margins.
3) "Here Comes the Sun" (and the butterflies)
On the first warm, sunny day in April, keep your eyes peeled for the mourning cloak butterfly basking in the sun in open meadows. This species' unusual habit of hibernating as an adult – as opposed to the more common strategy of overwintering as a pupa in a cocoon or chrysalis – means that it's usually the first butterfly to be spotted in spring. Identify it by its distinctively large and beautifully iridescent maroon wings trimmed in yellow and blue.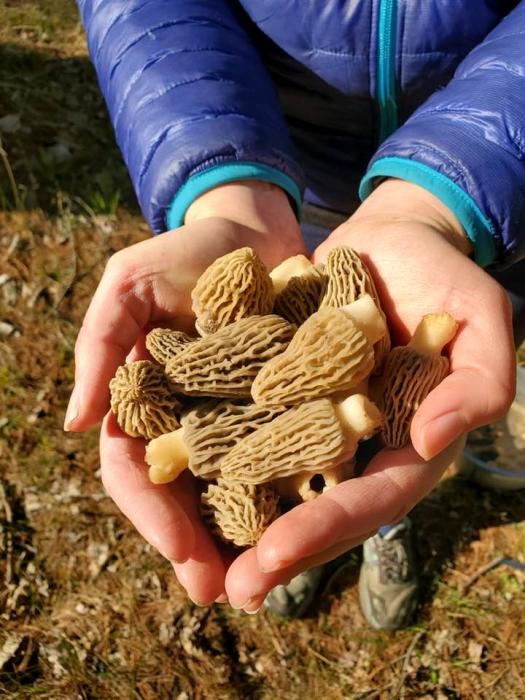 4) "I Still Haven't Found What I'm Looking For"
There is no more delicious time in our forests than early May, when the emergence of wild leeks (AKA ramps) and morels coincide. Ramps are common and easy to spot in hardwood forests, but morels are legendarily elusive. Try searching in aspen groves, under elm and ash trees, and in old apple orchards, but make sure to check the rules of your hunting grounds to ensure that foraging is allowed (and consult an experienced forager if your ID skills are sub-par). Not into stomping through the woods for your dinner, but still want a taste of the outdoors in springtime? Many local restaurants serve up yummy dishes like ramp pesto and morel bisque at this time of year!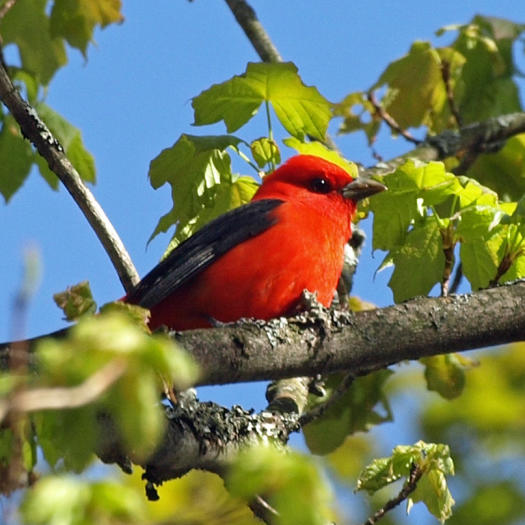 5) "Walk This Way"
Early May also brings the return of the ever-popular Birds and Blooms walks at Grass River Natural Area between Alden and Bellaire. These Tuesday morning guided walks on GRNA's boardwalk trails give visitors a chance to learn about the fascinating adaptations, history, and medicinal uses of NoMi's spring wildflowers, as well as to discover the many birds that call GRNA's 1500 acres of forests and wetlands home. Watch GRNA's website to register as May nears.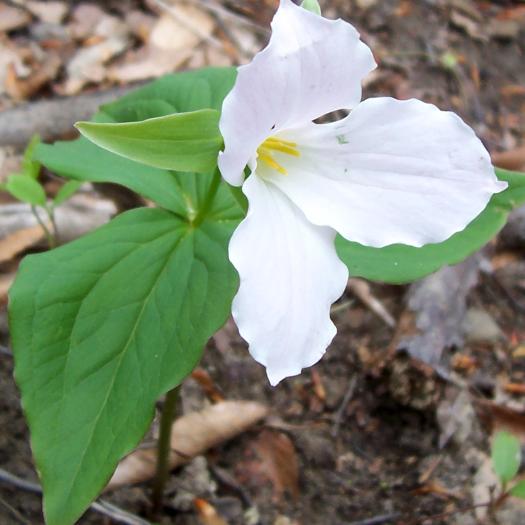 6) "Wildflowers" – a classic
One wildflower in particular deserve a special shout-out for both its ubiquity and its unparalleled symbol as a northern Michigan sign of spring – the trillium, of course. If you've never witnessed it, a forest carpeted in trillium blooms is the stuff January dreams are made of. Favorite spots to view this beautiful display include Clay Cliffs Natural Area in Leland, the Empire Bluffs Trail of Sleeping Bear Dunes, or on the trails of Old Mission Point Park.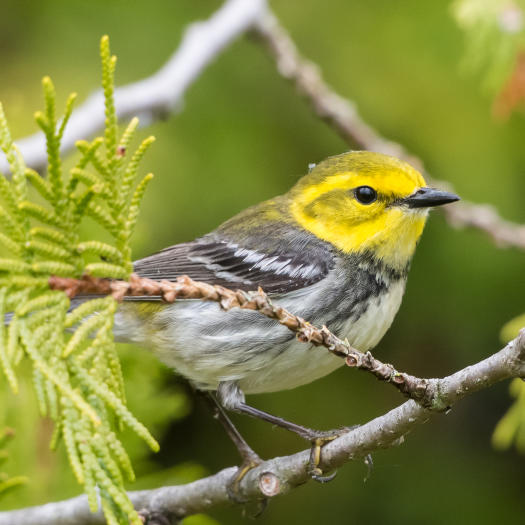 7) "Free Bird"
No discussion of the natural world in spring would be complete without mentioning the return of the birds. Northern Michigan is one of the very best spots for spring birdwatching due to our position at the confluence of the Atlantic and Mississippi Flyways, so grab your binoculars and hit the trails for a chance to see new birds arriving each week throughout the season. And of course, birding isn't just a treat for the eyes, but also for the ears. Listen especially for the thrushes – including the hermit thrush, wood thrush, and veery; while not especially stunning to look at, these birds possess two sets of vocal chords, allowing them to harmonize with themselves to create remarkable, ethereal songs.
The party that we call springtime will start any day now, and there's no better place to join in than beautiful northern Michigan, so get out there and explore!