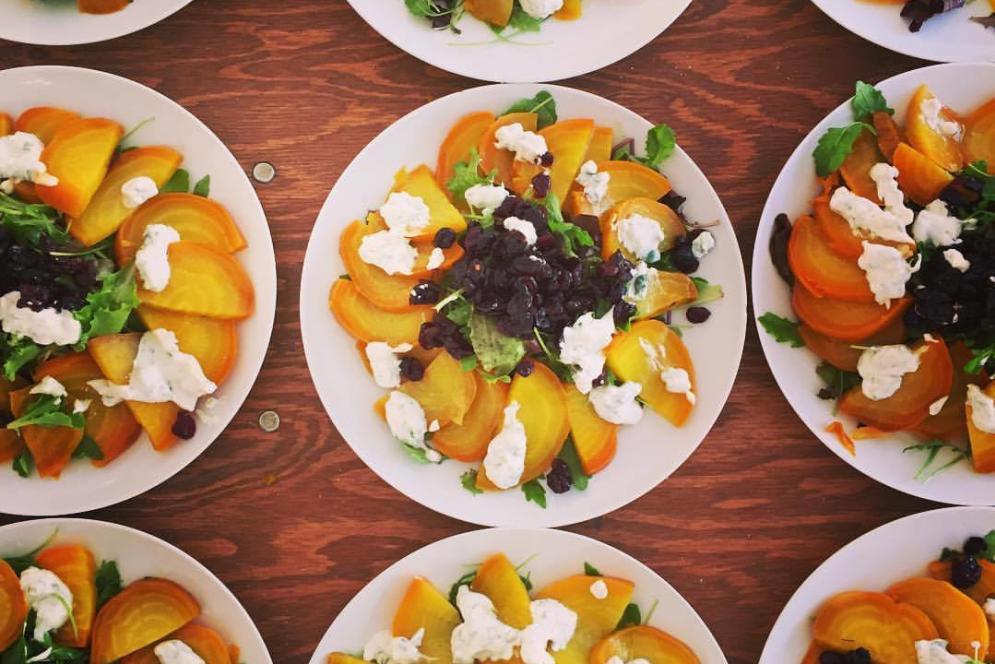 Despite what you might expect from the snow-covered farmland in Northern Michigan, there is plenty of locally grown food available year-round. Several restaurants and chefs have an unwavering commitment to using local ingredients. In a cold climate like Traverse City, this is definitely a challenge, but one they gladly accept and take as an opportunity to get creative. 
We wanted to highlight a few of those establishments that are committed to using local year-round. We asked the chef what their favorite seasonal ingredient is currently. In addition, we inquired with the restaurants about the percentage of local ingredients used during peak season vs. the winter. Take a look at what they said.
The Cooks' House | Peak: 95% local, Winter: 95% local
Apart from the lemons, limes and a few spices, all ingredients used at The Cooks' House are from the area -- because the menu is inspired by what's in season. It's difficult to pick a favorite product, but Chef Jen Blakeslee landed on the staples like milk -- that they use to make into their own butter -- and the fresh baked bread from local bakeries.
Alliance | Peak: 85% local, Winter: 55% local
Northern Michigan's high-quality produce is what led to Alliance opening its doors in Traverse City instead of another location. Chef James Bloomfield loves parsnips this time of the year. At Alliance, they're cooking them in a mixture of butter and pineapple juice to draw out the natural sweetness and make the parsnip taste incredibly light.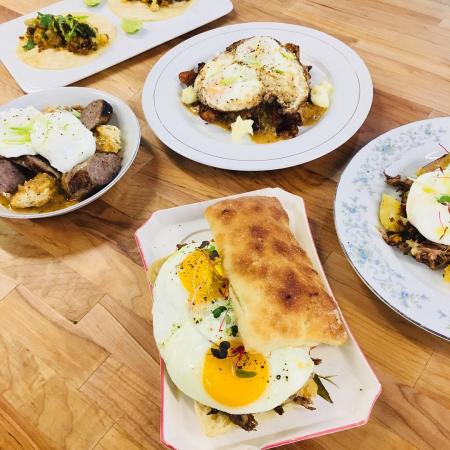 Wren the Butcher | Peak: 85% local, Winter: 85% local
The ever-changing menu at Wren the Butcher is built upon whole animal butchery, coupled with the best products that the region has to offer. Chef Adam McMarlin is most excited about the gorgeous shiitake and oyster mushrooms he's getting from GT Mushrooms, currently used in a delicious chicken and dumpling dish.
Trattoria Stella | Peak: 85% local, Winter: 45% local
Named Michigan's best Italian Restaurant by MLive, Trattoria Stella has been committed to local sourcing for over 14 years. Chef Myles Anton says his favorite products this winter are storage beets and carrots, because of their unrivaled sweetness. He simply serves the beets roasted with house-made mozzarella cheese. The restaurant goes through 2,500 lbs of beets in the winter from farmer Craig Schaaf. Now, that's a lot of beets!