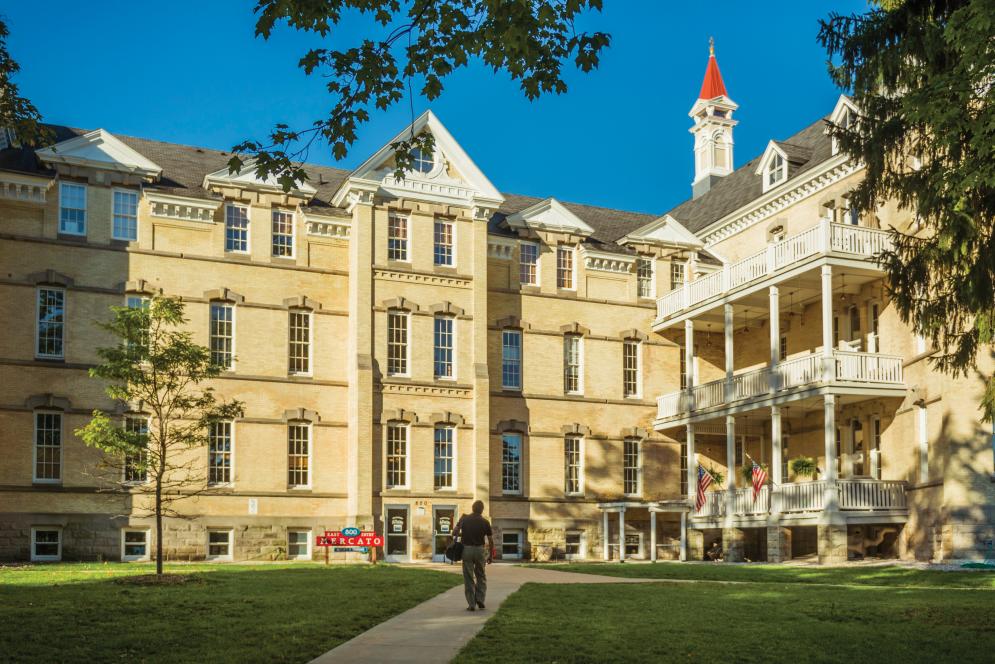 Straight from a local's noggin, these nuggets of knowledge might help you curate a new experience the next time you're in Traverse City. First timer? In that case, be sure to hit up Sleeping Bear Dunes National Lakeshore, Cherry Republic and downtown Front Street. But if you're here for round two, three or 12 (!!), read on, you serial traveler, you! 

1.  We helped build Chicago. But first, the Chicagoans built us.
 
Originally inhabited by the Ojibwe and Ottawa Native American tribes, the land was first developed by lumber barons from Chicago. When the sawmill went up on the Boardman River, Traverse City began shipping its hardwoods by way of Lake Michigan, the same lumber that helped rebuild Chicago after its Great Fire. 

Travel tip: Go see the statue of our founding father, Perry Hannah, at the corner of Sixth Street and Union. Just over his shoulder you'll see his birthday cake of a house, a four-story mansion with 34 rooms now serving as a funeral home.
2.  The largest historic renovation in the western hemisphere resides here.
 
The former home of the Northern Michigan Asylum is now being redeveloped into a unique community of shops, restaurants, apartments and galleries, collectively known as the Village at Grand Traverse Commons. Developers are preserving both the castle-like 19th century buildings that once housed staff and patients, as well as the 480-acre wooded campus that surrounds them. 

Travel tip: Take the historic tour for a view of the underground tunnels and decrepit cottages awaiting revival. Then wash it all down with a tall glass of Cinnamon Girl hard cider at the urban winery Left Foot Charley, which once was the laundry cottage at the asylum. (And you thought your laundry pile was scary…)
3.  We literally line up with the most prestigious wine regions in Europe. 
 
Situated on the 45th Parallel, Traverse City shares latitude with the grape-growing legends of Burgundy, Alsace and Bordeaux. Our warm days and cool nights produce distinctly fresh, clean and aromatic wines, ranging from Rieslings to Pinot Noirs. Today Traverse Wine Coast is made up of about 40 wineries dotting two jetting peninsulas on Lake Michigan. And because of those cool, deep waters insulating the soil, the vines are protected from mother nature's spontaneity.

Travel tip: We love our grapes, but that's not all we're able to produce in TC. Double up on winery and lavender at the Secret Garden at Brys Estate Vineyard and Winery.
4.  Our namesake festivals have a lot of free stuff for the taking. 
 
Since this isn't your first rodeo in Traverse City, odds are you know all about the National Cherry Festival (late June - early July) and the Traverse City Film Festival (late July - early August). But did you know there's a lot you can do at both of 'em without dropping a dime? Take a shuttle to an orchard, hop on a wagon and shake down a cherry tree for the grand price of zero. Or watch the air show as fighter jets take to the skies above West Grand Traverse Bay. At the Film Festival, you can't beat the atmosphere of the Open Space, where an inflatable screen comes to life every night with free films at sunset. 

Travel tip: If you're staying at a hotel, be sure to utilize their downtown shuttles during festival season---you won't want to spend time searching for parking.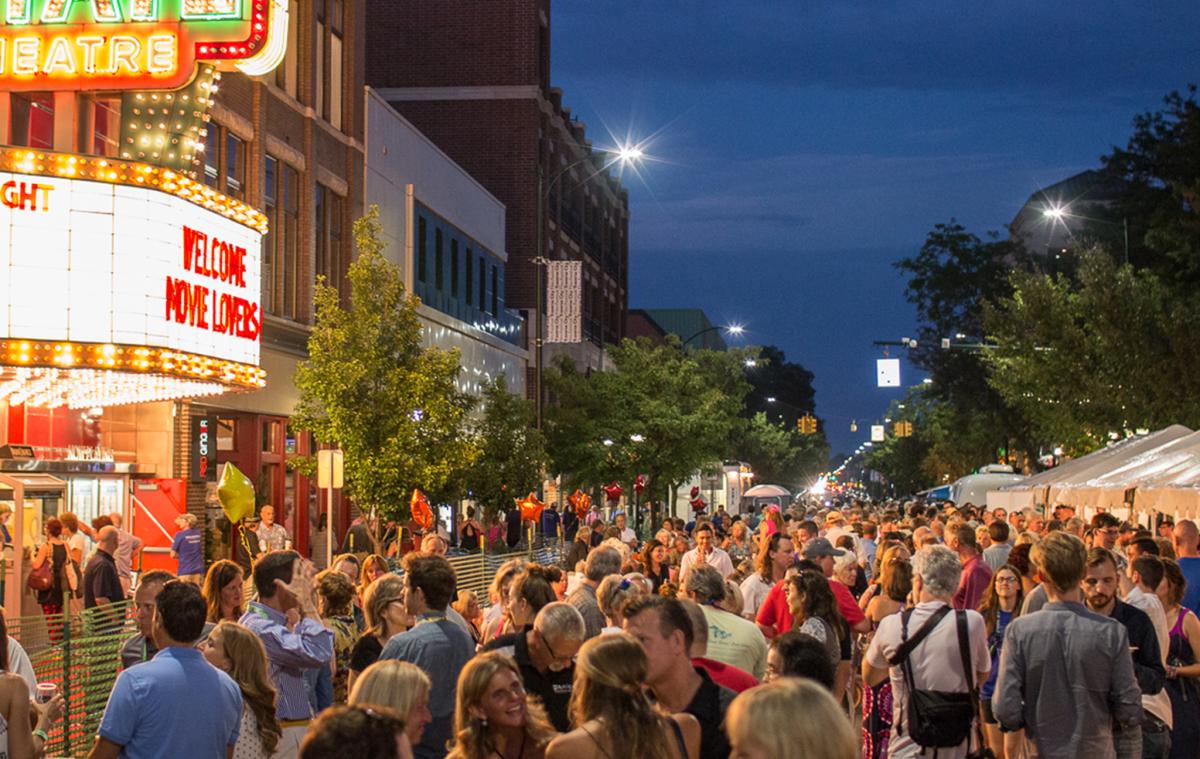 5.   Into ice cream? We have the official Best Scoop in America.
 
Does it get any better than licking a cone and watching the cows graze next door? Moomers Homemade Ice Cream made big waves in 2008 when it took home the title of America's Best Scoop on ABC's Good Morning America. The flavor was Cherries Moobilee, AKA a decadent medley of black cherry ice cream, chunks of black sweet cherries, chocolate fudge swirl and chunks of brownies. But if that's not your jam, no fear, they have over 160 more to choose from.

Travel tip: If you're hurting with indecision, don't hurt with over indulging. Instead, have your pick of five different flavors with the Moomers ice cream flight…And then probably order a waffle cone of your favorite. No judgement here.