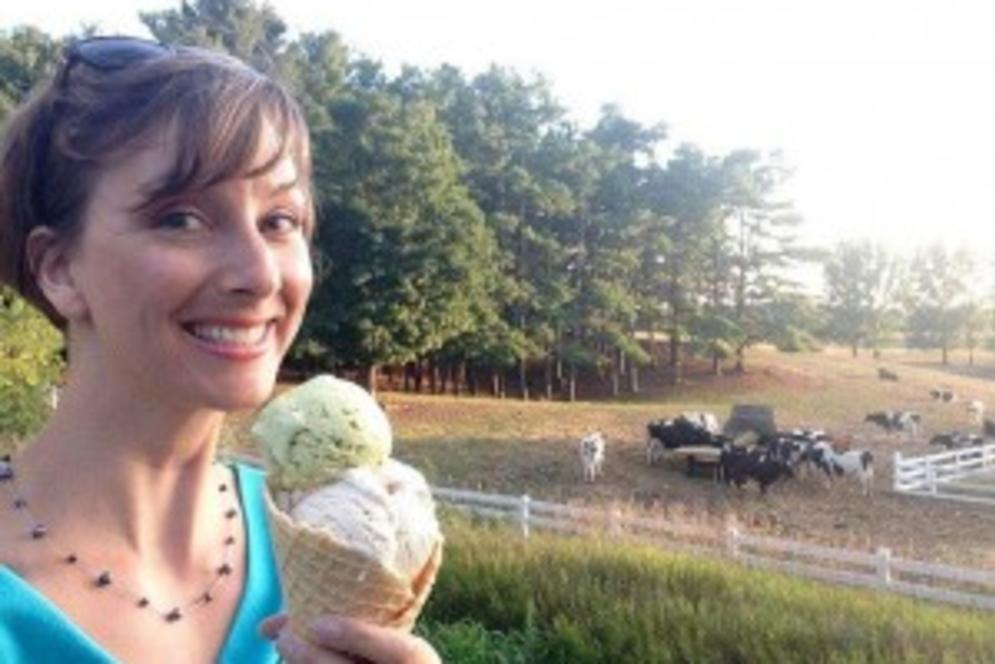 We've landed on countless lists citing Traverse City, Michigan as a mecca for the gastronomically enthusiastic traveler. But what makes our little lakeside town such a delight for the culinary tourist? I've narrowed it down to 5 1/2 reasons why I love our foodie town. 
1. Unique Restaurants  
From upscale dining like The Towne Plaza to the food truck lot at The Little Fleet —and everything in between— there are chef-owned restaurants across our city with creative menus to please any palette. The hardest part is making dining decisions when delicious options lie in every direction. 
2.  Farm Market Fresh  
Fall is by far my favorite season to visit the farmers market. Apples and pumpkins and flowers, oh my! The Sara Hardy Market in Downtown Traverse City runs through October. But the farm-fresh season doesn't end there. The Indoor Farm Market at The Village at Grand Traverse Commons means you can buy honey, vegetables, and handmade goodies all year round.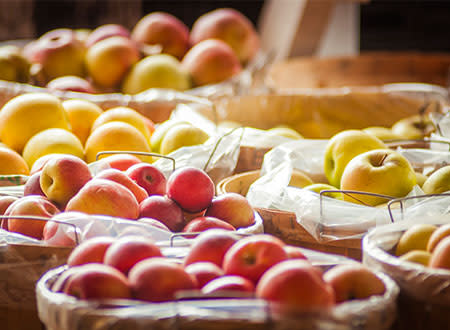 3.  Locally-made Specialty Products  
Yes we are the Cherry Capital of the World. And purveyors like Benjamin Twiggs have opened our eyes to the bounty of our region. Foodies can share a taste of Traverse City anytime thanks to our growing specialty foods industry. It's pretty amazing when you realize even a PB&J can be locally made. (I recommend the Naturally Nutty cinnamon vanilla sunflower butter, American Spoon fruit preserves on Old Mission Multigrain, with a side of Great Lakes Potato Chips). 
4. Beer, Wine & Spirits  
Who likes to eat without something to drink? Access to local fruit, hops and grains means even our alcohol is locally made. The pastoral landscapes along Old Mission and Leelanau Peninsula with neatly trained rows of vineyards are a vital component in Traverse City's tourism draw. But it's not just wine tasting that has travelers keen for a visit. The opportunity to take a tour at the Grand Traverse Distillery, or buy craft beer by the growler means visitors are taking home more than a buzz.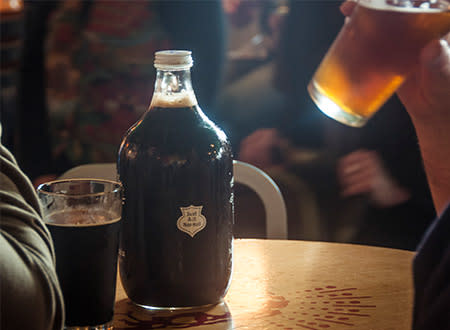 5.  Fabulous Food Events  
We aren't just a one-festival town these days. And a growing number of events have culinary at their core. Festivals offer entertainment and an opportunity to explore many tastes in one place, which is great for foodies. Whatever the season, there's a party on a paper plate nearly every weekend if you know where to look.
So that's five reasons I think it's great we live in a Foodie town. But I did say 5 1/2. There's a reason they call the streaming content on social media a feed. My Twitter & Instagram (traversetraveler) accounts are very hungry. So I give partial credit to our lovely town for providing such a delicious feast for my iphoneography. What else can I say? We are living in a foodie town, and I am a foodie girl.