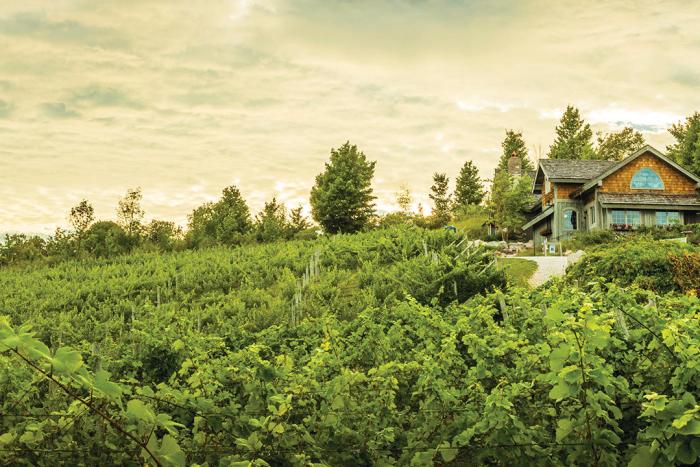 The Vineyard to Bay 25k is right around the corner! This long-distance race is unique to Traverse City in many ways. We've invited the Race Director Ross Deye to share history and insights about the event. Take a look. 
How did you come up with the idea for this race?
Out of a combined love for the natural beauty of the Leelanau Peninsula and a forty plus year involvement in distance running, the Vineyard to Bay 25k was born in 2014.  First and foremost was the desire to begin the event at a vineyard during the summer, when the vines are full of sun-ripened grapes. Next, we had to configure a route that would utilize the Leelanau Trail. This is a 17-mile paved recreational section that is part of the TART Trail which extends from Traverse City to Suttons Bay.  Finally, the route needed to include the scenic views of Grand Traverse Bay that can be seen from many of the hills in the region. Once all of these criteria were met, the race planning began.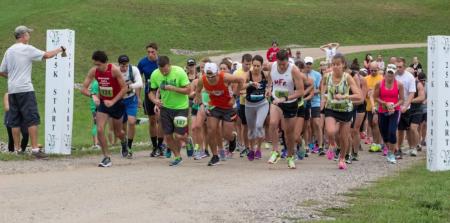 What can runners expect from this course? 
From the start of the race at Brengman Brothers Winery at Crain Hill Vineyards, to the finish along the shore of the unique port town of Suttons Bay, runners will constantly be able to view the natural beauty of the Leelanau Peninsula. Participants pass six vineyards that are part of the Leelanau Wine Trail, in addition to numerous cherry and apple orchards. The steep descent from Ciccone Vineyard to the shores of Grand Traverse Bay is an unforgettable experience for all participants.
Do participants have to run the full 25k or are there distance options? 
Runners are offered three options of races, all of which are point to point to ensure new scenery the entire way: the full 25k, the 2-person 15k/10k relay, and the 5k run/walk.  The 25k course is one of the few point to point 25k courses in the nation.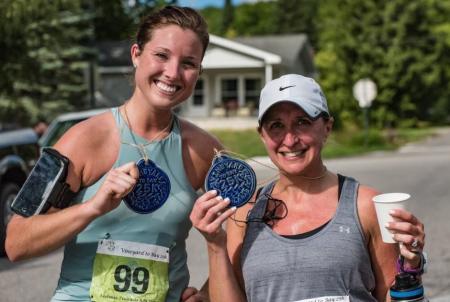 What are some of the unique aspects of this event?
The course alone makes this race very special! The rolling hills, vineyard views and the stretch along the beautiful Leelanau Trail are all notable. It is also the only wine-themed race in Michigan that offers bottles of wine to age group winners. In addition, hand-crafted ceramic tiles from Sporck TileArt are awarded to all 25k and relay finishers. The six vineyards that are part of the 25k course include Brengman Brothers, Shady Lane Cellars, L. Mawby, Ciconne's, Willow and Black Star Farms.
Proceeds for this event assist Suttons Bay Public Schools in generating funds for extracurricular groups in addition to TART Trails -- earmarked for maintenance of the Leelanau Trail. Learn more on the Vineyard to Bay 25k website or from their facebook page.