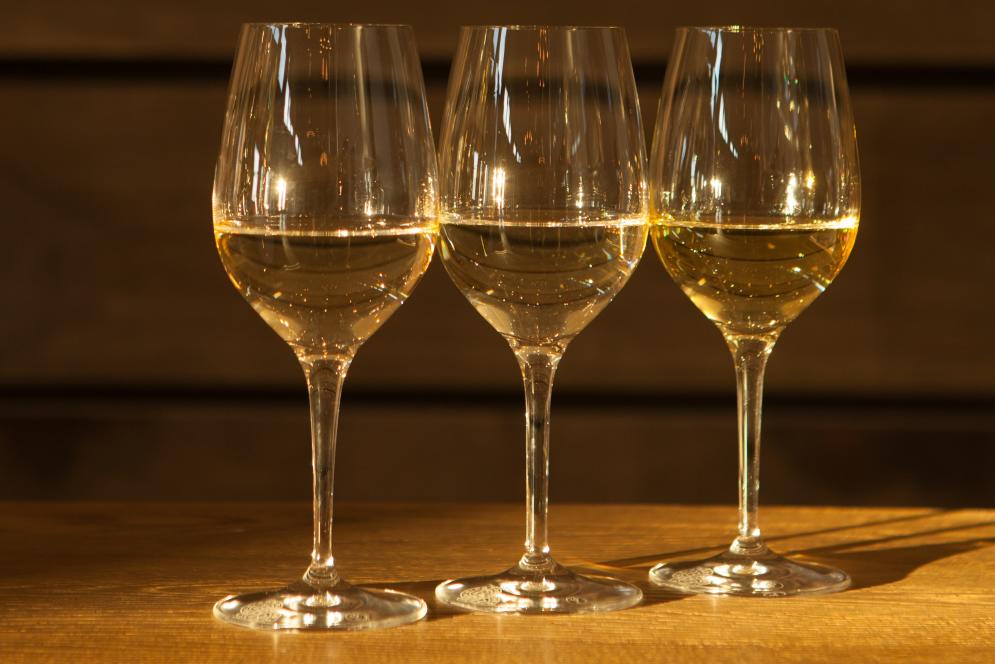 If Northern Michigan wine adventures are on your bucket list, this article is for you! The Leelanau Peninsula Wine Trail offers an exciting mix of year-round activities. How do you find the events that are right for you? Take a look at the suggestions below. Cheers! 
Couples Getaway 
Wine. It's an inherently romantic beverage and a wine-themed getaway is the first step in getting that much needed time with each other. Explore the tasting menus together and discover food-friendly wines. Take a home a few bottles and relive your vacation memories while enjoying a glass with a home-cooked meal. Speaking of dining -- and date night -- have you heard about the Small Plates events? Imagine enjoying tapas-sized meals inside the wineries, prepared by local chefs to pair exquisitely with the vintner's choice of wine. That's exactly what happens during this unique bi-annual event, held in May and August. Couples can make reservations at up to three participating wineries of their choosing and enjoy a full glass of wine with each meal...does it seriously get any better?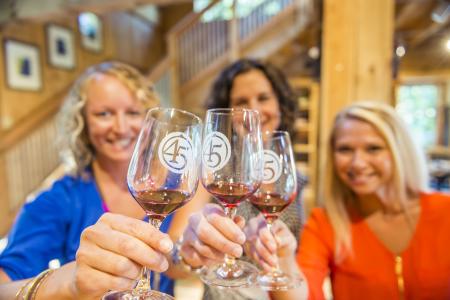 Girlfriends Get Together 
Hands down (or should I say hats down??), the Spring Sip & Savor event in early May is the PERFECT time to ring in spring with the girls. Nosh on delicious small bites at each of our wineries, paired to perfection with the Vintner's choice of wine, while taking in the delicate beauty of our budding vineyards. Best of all, this Kentucky-derby-inspired event makes for some fantastic opportunities to snap frame-worthy photos with your gal pals, dressed in your most fashionable "hattitude"—with chances to win prizes in our Sip 'O De Mayo hat contest!
Spring Escape 
Spring in our region is delightful—if you haven't joined us in the blossom season, you're missing out. The vineyards are turning green, the cherry blossoms are blooming, and there's a little more breathing room to enjoy the trail, whether by car, tour bus...or bike! Ride out to the Suttons Bay wineries on a bike via the Leelanau Trail, hike the trail between 45 North Winery and Bluestone Vineyards or enjoy one of the colorful sunsets on the patio at Shady Lane Cellars or from inside Rove Estate's tasting room.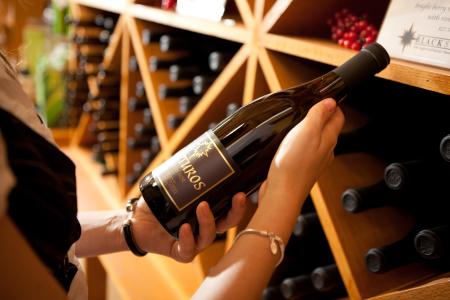 For Red Wine Drinkers
There's always an impressive vintage of Pinot Noir, Cabernet Franc or Blaufränkisch to be savored at our wineries. But more serious red wine drinkers will love our month-long October adventure -- Hunt for the Reds of October -- which focuses solely on cool-climate red varietals and the easy-drinking blends our region is known for. For just $10, you get a fun commemorative glass and a tasting pass good for the entire month of October (on weekdays of your choice) that gives you a pour of select red wine at each of our wineries. This unique event is an amazing way to enjoy the fall colors while exploring new red varietals and vintages.
Please enjoy the wineries responsibly. Click here for transportation options or use one of the local tour companies.