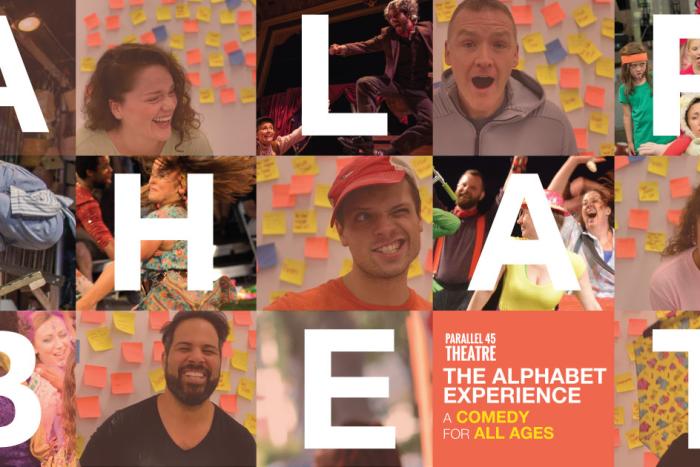 Taking in a show at City Opera House over Thanksgiving weekend is a tradition for many local families. This year they've teamed up with another local favorite, Parallel 45 Theatre, to bring Traverse City audiences a brand new comedy for the whole family, THE ALPAHBET EXPERIENCE. 
Watch as P45 actors race to beat the clock, performing 26 completely different micro-plays in under an hour. No two shows are alike because you – the audience – determine the order!
Performances on Nov 30, Dec 1, 7 & 8 at 11am and 3pm. Tickets at CITYOPERAHOUSE.org. And now, without further adieu, we give you...

26 Reasons Why You Need to See THE ALPAHBET EXPERIENCE in Traverse City this Thanksgiving: A to Z
Alphabet Experience
Bring the Kids!
City Opera House
Devilish comedy
Eat turkey, head to Front Street
Family fun
Giggles galore
Hysterical hijinx
Interesting improv
Join the fun!
Kids will be engaged
Laughing and learning
Musical Numbers
26 Non-stop
One-minute long
Plays
Questions welcome
Rapid Fire
Skits & Songs
Thanksgiving Theatre Tradition
Under 5, K-6, and teens welcome
Very affordable
World class theatre
X-perienced Entertainers
Year-end fun
Zero excuses
You May Also Like