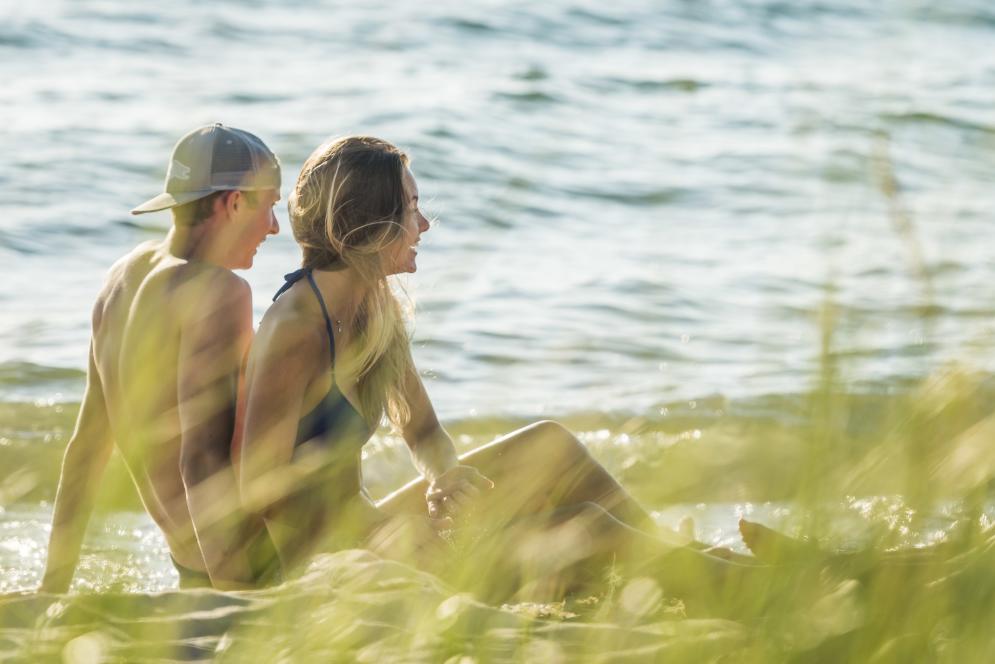 Summer is here, and it's time to get your beach on. Below, find our top 10 tips for creating the best-ever day at the beach up north.
1. Find the right beach
Northern Michigan is made for beaching…in the summer, at least. From Glen Arbor to Traverse City to Frankfort, there are dozens of beautiful beaches to explore. Find a secluded, small stretch of sand to call your own, join the fun at a downtown beach, or head out to Sleeping Bear Dunes for adventure and fun in the sun. See our full list of beaches here to find the one for you.
2. Get the timing right
Are you more of a morning beach person or an afternoon beach person? Mornings are usually quieter, with less wind, cooler temperatures, and a lower UV index. Afternoons are more popular with families and groups of friends, and there is plenty of sun to soak up from lunch until dinner.
If you get your sunshine fix in the morning, spend the afternoon on a wooded hike or explore a local museum. If you're headed out to the beach in the afternoon, sneak in a morning round of golf or a spa treatment for a day of relaxation.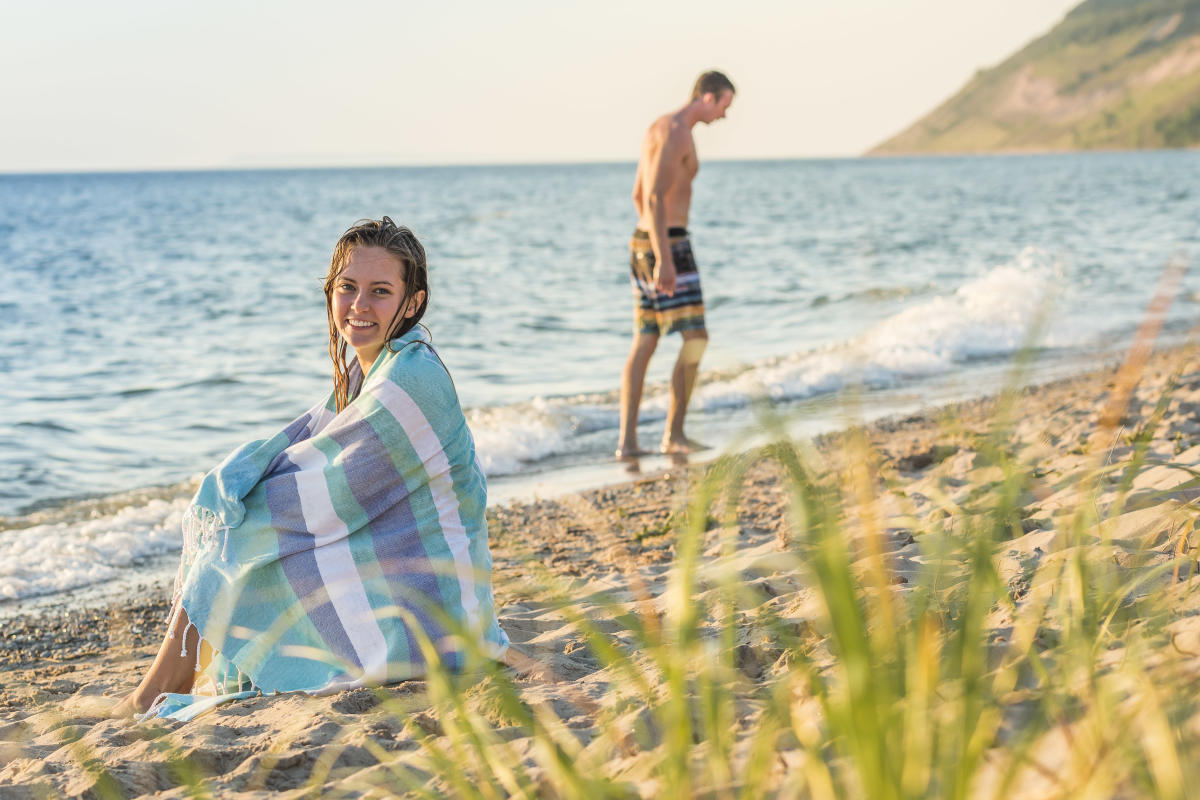 3. Gear up
Bathing suits, sun hats, SPF shirts…oh my! If you left your go-to beach wear at home, never fear. Stock up on gear at places like:
4. Don't forget the sunscreen
Summer days in northern Michigan are lonnnggg. We're on the western edge of the eastern time zone, which means the sun is up before 6 a.m. and doesn't go down until 10 p.m. Make sure you bring the sunblock to keep from being a lobster tomorrow. 
5. Bring plenty of food…
Picnics are a must on your beach day. Pick up takeout from your favorite NoMi restaurant to enjoy lakeside or grab fan-favorite snacks from places like Cherry Republic or Kilwins to keep you fed throughout the day.
6. …And drinks too!
First: check to see if there are any rules about alcohol consumption at your beach of choice. If it's a no-go, grab some Northwoods Soda or some NoMi Sparkling Water. (Both are also great for the kiddos!) If adult beverages are allowed, skip the glass and bring cans in the cooler! Plenty of breweries sell six-packs, and you can even get select local wines—like Mawby's Tropic and Sunshine—in cans too!
7. Plan a game
Break up the lounging with a friendly game of frisbee, flying a kite, or playing sand hopscotch. Several local beaches also have sand volleyball courts if you're looking for a true workout!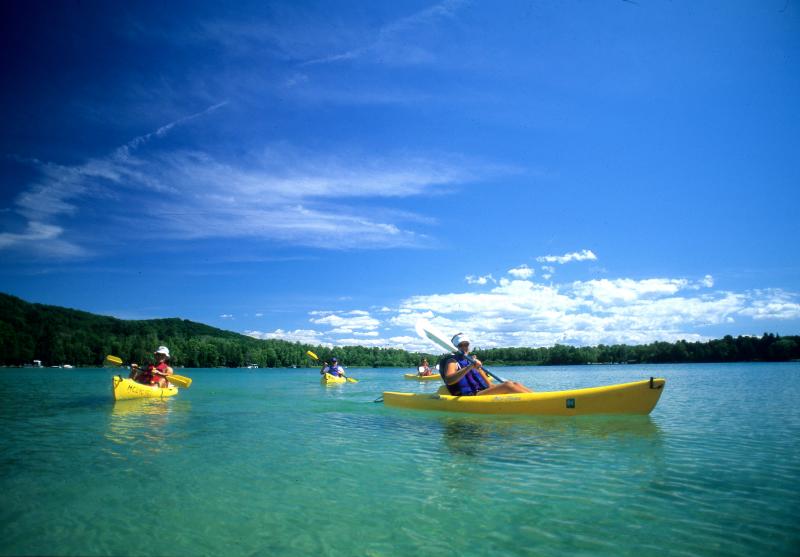 8. Try a watersport rental
Playing in the sand and swimming in the water can make for a perfect day. But if you want to up your beach game a notch, get a watersport rental! Start small with a stand-up paddle board or kayak or go big with a pontoon or set of jet skis. You can also schedule fun experiences like parasailing with the pros.
9. Bring Fido along
Not all beaches are dog-friendly, but there are still some great places to bring your four-legged friends! Check out these pet-friendly beaches and be sure to look up rules and regulations if you're headed elsewhere.
10. Find a souvenir
The sand in your shoes shouldn't be your only memento from the beach. Northern Michigan is home to gorgeous semi-precious stones, fossilized rocks, beach glass, and shells. Pick out a handful of your favorites and bring them home for craft projects or rock collections.