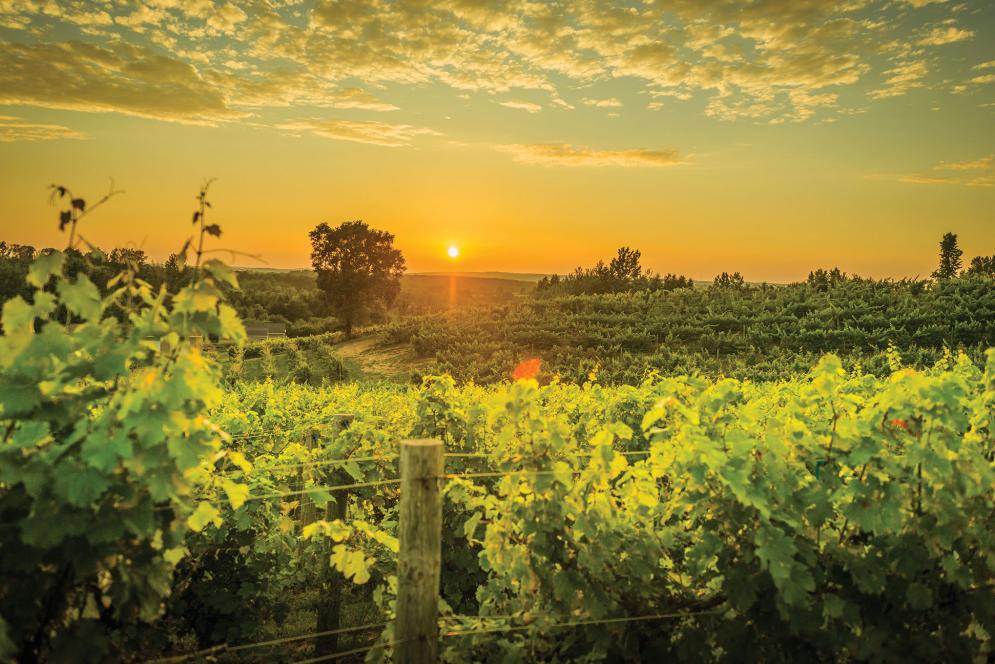 Traverse City, Mich. — Traverse Wine Coast is under new leadership with the selection earlier this month of a new board of directors.
The new board includes:
Sherri Campbell Fenton of Black Star Farms – President
Gabe Marzonie of Leelanau Cellars – Vice President
McKenzie Gallagher of Rove Estate – Secretary
Todd Oosterhouse of Bonobo Winery – Treasurer
Other board members include Paul Hamelin of Verterra Winery (Past President), Taylor Simpson of Good Harbor Vineyards and Aurora Cellars, Tom Knighton of Blustone Vineyards, Robert Brengman of Brengman Brothers, Kyle Brownley of Chateau Chantal, and Jennifer Case of Traverse City Tourism.
Traverse Wine Coast produces over 60-percent of Michigan made wines. It is a collaborative effort with over 40 wineries from Old Mission Peninsula and Leelanau Peninsula in northwest Michigan.
"We are driven by a desire to bring national and international recognition to the wines of this region," said Campbell Fenton. "It is evident that we are a small, yet formidable force in the wine industry. Thanks to a unique microclimate we are earning a reputation as one of the finest wine regions in the country."
Campbell Fenton said Traverse Wine Coast has a bigger goal for the wine industry to become a stronger economic driver for the region. "Combined with notable wines, warm hospitality and the unique settings of each winery, we have a lot to talk about," said Campbell Fenton.
Traverse Wine Coast has lofty expectations for this year. Tasting rooms are seeing higher than normal activity, wineries are fielding more reservations and requests for information. The wineries are preparing to celebrate Michigan Wine Month with Traverse City Uncorked, a monthlong promotion that encourages visits to a variety of vineyards. More information about this event is available at www.TraverseCity.com.
###