TRAVERSE CITY, MI – This August, Michelle Elliott joined Traverse City Tourism as an Account Manager. Elliott has a long history with tourism in northern Michigan, including roles with the National Cherry Festival, Traverse City Pit Spitters, and Iceman Cometh Challenge.Her consulting business, Leave It to ME, allowed Elliott to connect with national clients and support events throughout the state.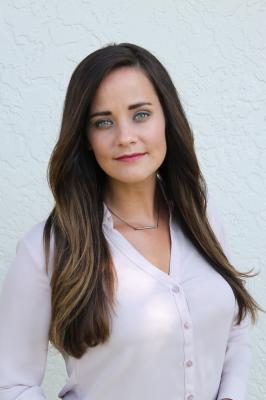 "I have over 10 years' experience in the hospitality industry," Elliott says. "I've travelled all over the world, but nothing compares to northwest Michigan. I'm looking forward to promoting an area that I love and working for an organization that celebrates this region."
In her new position with Traverse City Tourism, Elliott will work closely with local hotels and other hospitality businesses for advertising and partnership opportunities, as well as coordinate events like the 2021 Traverse City 70.3 IRONMAN.
"We're excited to have Michelle on board," says Jennifer Case, VP of Marketing at Traverse City Tourism. "She brings a wealth of experience to the team, and her enthusiasm for travel and events will benefit our members and our community alike."
---
About Traverse City Tourism
Traverse City Tourism is a nonprofit corporation that serves as the area's official destination marketing organization. Traverse City Tourism works to enhance, reinforce, and develop the northern Michigan brand for potential visitors through advertising, marketing, trade shows, publications, sales missions, media relations, and Visitor Center services. Its experienced and knowledgeable team members are motivated by pride for their community and a desire to advance its economic well-being without sacrificing the values that make it a pretty great place. For details on lodging, attractions, and area events, visit traversecity.com