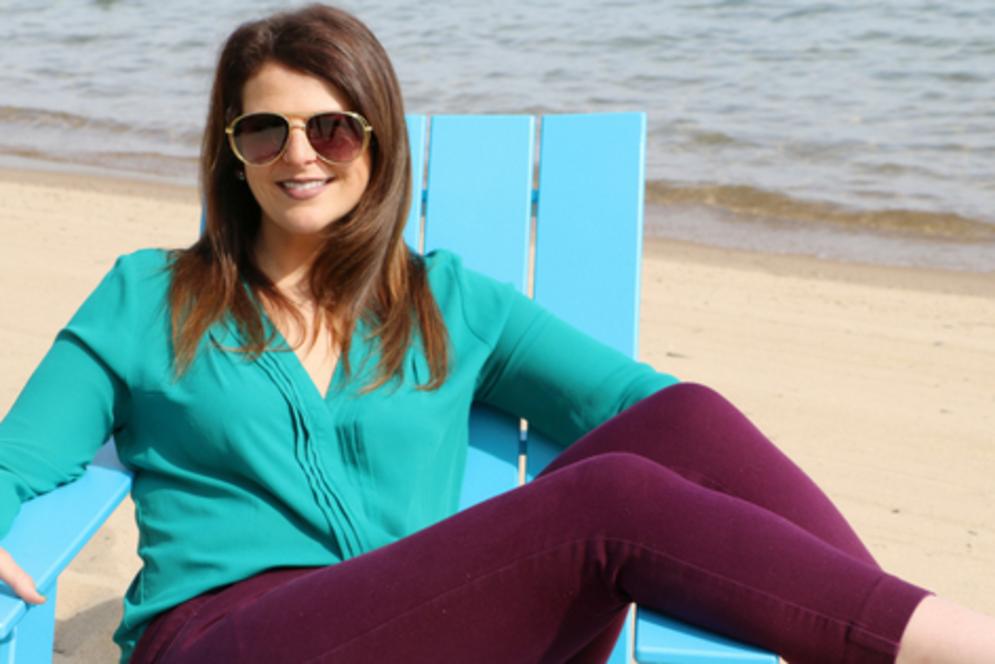 Traverse City, MI – Earlier this week Traverse City Tourism welcomed Katy McCain as the newest member to the destination marketing organization. As Business Development Manager, Katy's new role involves a multitude of high-level responsibilities within the organization, including developing and selling promotional opportunities on behalf of Traverse City Tourism (TCT) and its members.
Trevor Tkach, President and CEO of TCT, commented, "Katy has a reputation in this community for being highly connected both personally and professionally. Aside from making our visitor guide another successful publication, we anticipate her furthering our reach with community members, enabling TCT to better represent an authentic Traverse City."
Home of the Spartans, Katy attended Michigan State University where she received her BA in Advertising with an additional specialization in Public Relations. She later began work in Traverse City as a sales assistant for Barrington Broadcasting where, in 2009, she became a national and regional account executive. At that time, Katy successfully managed relationships with over thirty different advertisers including national brands, such as: Subway, Lowes, Honda, Blue Cross Blue Shield and General Mills.
Today she serves on several boards for local organizations, including Rotary Club of Traverse City, Northwest Michigan Supportive Housing and De Capo, to name a few. While you'll find Katy at TCT during the week, on weekends you can find her pouring wine at Mari Vineyards on Old Mission Peninsula. 
"I am excited to do my part in promoting a city that I am proud to call home," Katy said. "I have always encouraged friends and family to visit Traverse City as a vacation destination, now I get to do that full time!"