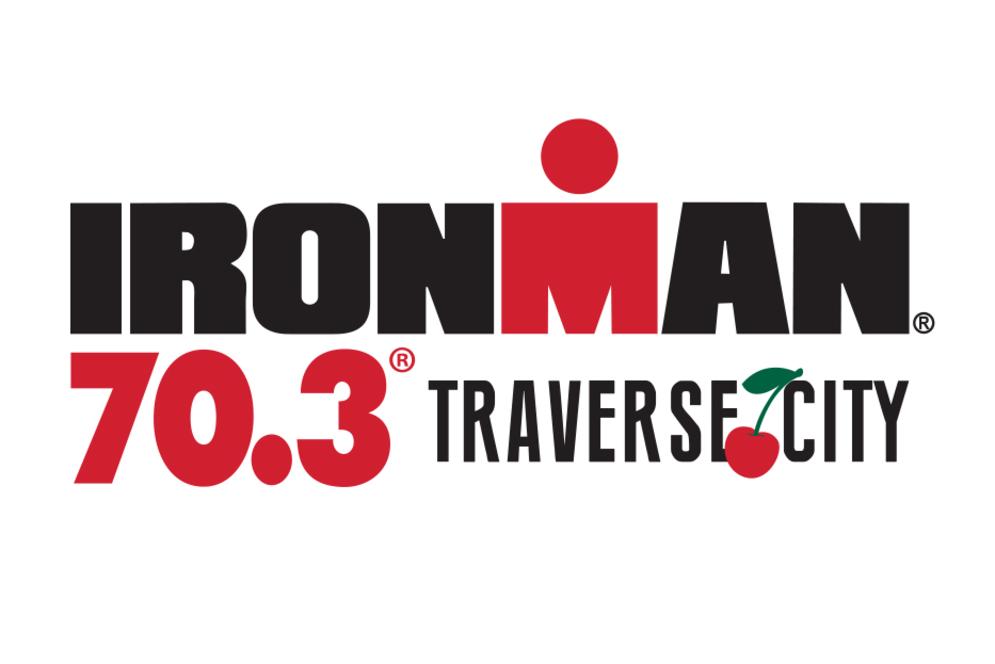 TRAVERSE CITY, MICHIGAN: Traverse City Tourism and IRONMAN today announced a new race to be held in Traverse City, Michigan next summer. The brand-new IRONMAN 70.3 Traverse City triathlon is scheduled to take place on August 25, 2019 with general registration opening on September 25, 2018.
"We are thrilled to announce the addition of Traverse City to our list of IRONMAN 70.3 race venues," said Frank Lowery, Midwest and Great Plains Regional Director for IRONMAN. "Traverse City and the community has welcomed us with open arms. We look forward to working with our city partners to welcome athletes to this incredible host city and provide an unforgettable race experience."
Traverse City will become only the second city in Michigan to host an IRONMAN 70.3 event behind IRONMAN 70.3 Steelhead taking place in Benton Harbor. Traverse City is a year-round destination on the northwest coast of Michigan's Lower Peninsula known for its diverse cultural and recreational opportunities. Located on the Great Lakes shore of Lake Michigan, the glacier-carved landscape hones countless trail systems, beaches, inland lakes and nature preserves. Integrated throughout the pristine land are over 40 wineries and tasting rooms, 20 microbreweries, taprooms and distilleries, as well as a vibrant downtown of creative shops and acclaimed eateries featuring locally-grown fare. The region, responsible for half the country's tart cherry production, is officially crowned the Cherry Capital of the World and celebrates its famed fruit every July at the National Cherry Festival.
"The Traverse City life is one of exceptional quality," Trevor Tkach, President & CEO, Traverse City Tourism. "From food and drink to unparalleled scenery and resources for enjoying an active lifestyle – this is a place for those who want the best of it all. We know that IRONMAN triathletes have that passion for living to their fullest, and we're excited for them to reach a new level of fulfillment next August."
While details surrounding the exact course layout of the inaugural IRONMAN 70.3 Traverse City triathlon are still being finalized, early plans have the 1.2-mile swim portion of the event taking place around the West Grand Traverse Bay. The 56-mile bike course will ride around some of the most beautiful cherry farms and the 13.1-mile run course will take place along the lake side and through downtown. Athletes can expect to log much of their miles in downtown of Traverse City before concluding on Front street.
The IRONMAN 70.3 Traverse City will offer 30 age-group qualifying slots for the 2020 IRONMAN 70.3 World Championship scheduled to be held in Oceania, along with a professional prize purse and two professional qualifying slots.
General registration for IRONMAN 70.3 Traverse City will open on September 25. For more information on Traverse City and area attractions, visit www.traversecity.com, as well as www.ironman.com for details on the global event series. 
ABOUT TRAVERSE CITY TOURISM
Traverse City Tourism is a nonprofit corporation that serves as the area's official destination marketing organization. Traverse City Tourism works to enhance, reinforce and develop the Traverse City brand by telling the Traverse City story to potential visitors through advertising, marketing, trade shows, publications, sales missions, media relations and Visitor Center services. Its experienced and knowledgeable team members are motivated by pride for their community and a desire to advance its economic well-being without sacrificing the values that make it a pretty great place. For details on lodging, attractions and area events, visit traversecity.com.