TRAVERSE CITY, MI – For the first time in its history, Traverse City Tourism has expanded its c-suite to include a Chief Operating Officer and Chief Marketing Officer. Whitney Waara, VP of Strategy, and Jennifer Case, VP of Marketing, have been promoted to the two new roles respectively.
"Jennifer and Whitney have showcased outstanding strategic leadership, especially given all the challenges of 2020," says Trevor Tkach, President and CEO of Traverse City Tourism (TCT). "Their work not only benefits our members, but also has a direct impact on our local economy and the quality of life in our community. I'm pleased that the TCT Board recognizes their dedication—the promotions are well deserved."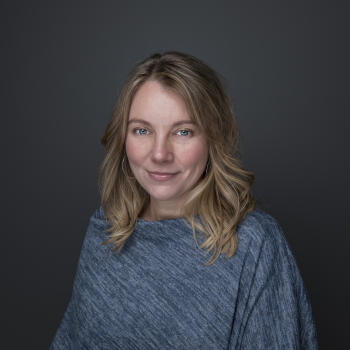 Waara joined TCT in October 2019 after serving as the executive director of the Traverse City Area Chamber of Commerce. Her experience in business administration and advocacy has allowed her to help area hotels and attractions navigate the ever-changing legislation, grants, and loans associated with COVID-19. In her new role, Waara will continue to work with local and state leaders to bring new tourism, event, and economic development opportunities to the region.
Case has been with TCT for more than 20 years, overseeing the organization's advertising, website, social media, and publications. This year, Case led TCT's marketing efforts to boost safe summer travel, resulting in Traverse City rebounding from the pandemic recession stronger than nearly any other destination in the state. Her promotion comes on the heels of her Certified Destination Management Executive (CDME) designation, the tourism industry's highest individual educational achievement.
"I'm honored to work alongside these two," Tkach adds. "They have helped guide our team through an unprecedented year, and I know they will continue to find innovative ways to strengthen Traverse City's presence as an outstanding place to visit, work, and live."
In response to their hard work and dedication, several other TCT team members received promotions as well: Heather Schell is now Design Manager; Mike Wagner is now Member & Visitor Services Specialist; Emma Schmitz is now Destination Specialist; and Ethan Wentland is now Social Media Specialist.
---
About Traverse City Tourism
Traverse City Tourism is a nonprofit corporation that serves as the area's official destination marketing organization. Traverse City Tourism works to enhance, reinforce, and develop the northern Michigan brand for potential visitors through advertising, marketing, trade shows, publications, sales missions, media relations, and Visitor Center services. Its experienced and knowledgeable team members are motivated by pride for their community and a desire to advance its economic well-being without sacrificing the values that make it a pretty great place. For details on lodging, attractions, and area events, visit traversecity.com.
Media Contact
Jillian Manning | Public Relations Manager
jillian @ traversecity.com