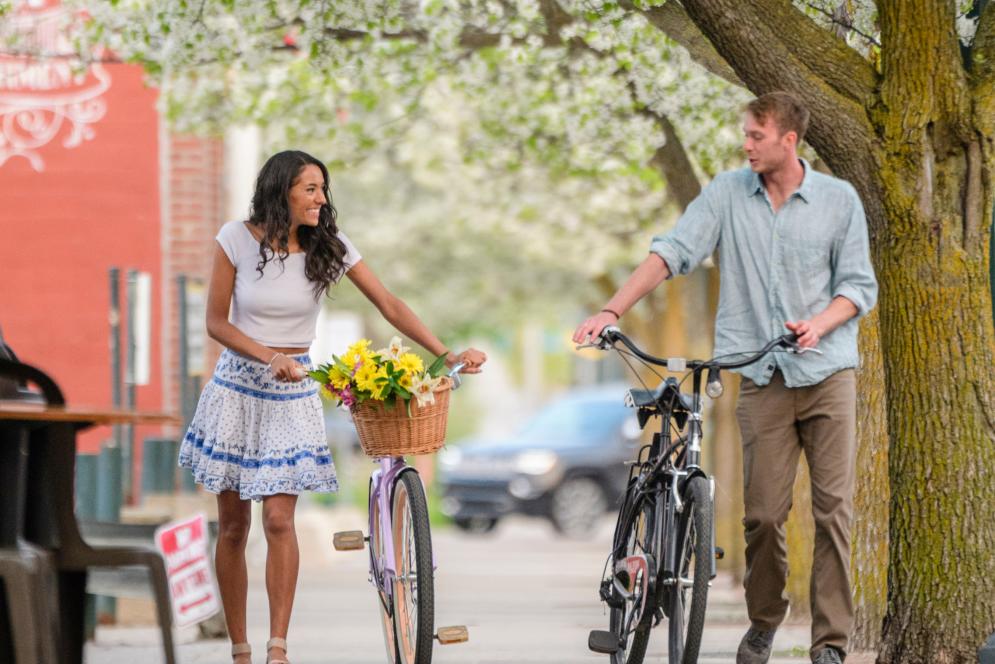 Traverse City is hoping this spring break is a busy one for families and is offering incentives to get outside and get active during the break from school. Traverse City Tourism announced today a promotion called "Spring into Activity." The travel organization is introducing a mobile "passport" that offers rewards for visiting some of the most popular attractions in the region.
The mobile passport allows users to check into places like Mission Point Lighthouse, the TART trails, the Sleeping Bear Dunes Climb along with a variety of other locations. Once five activities are checked off on the mobile passport, the user is eligible for a cherry treat prize from the Traverse City Visitor Center. The free passport also offers discounts and incentives at a yoga class, Great Lakes Children's Museum, and Michigan Legacy Art Park.
People staying at a participating hotel can check in and be entered to win a Traverse City family vacation package.
"Spring is a great time to shake off the winter hibernation and get moving," said Traverse City Tourism President, Trevor Tkach. "Traverse City attracts hundreds of thousands of people to our hiking and biking trails, our lighthouses and other activities. We're using this to promote healthy and active lifestyle activities."
Tkach notes spring tourism to the region has grown dramatically in recent years. "The wineries are open, the amazing scenic road trips are a little less crowded, and the pace is a little less hectic. It becomes a perfect time to take in the Traverse City region," said Tkach.
The Spring into Activity passport will be activated mid-February, but sign up is available at: https://www.traversecity.com/things-to-do/spring-break/spring-into-activity-pass/.
More information about Traverse City is available at: http://www.traversecity.com/.