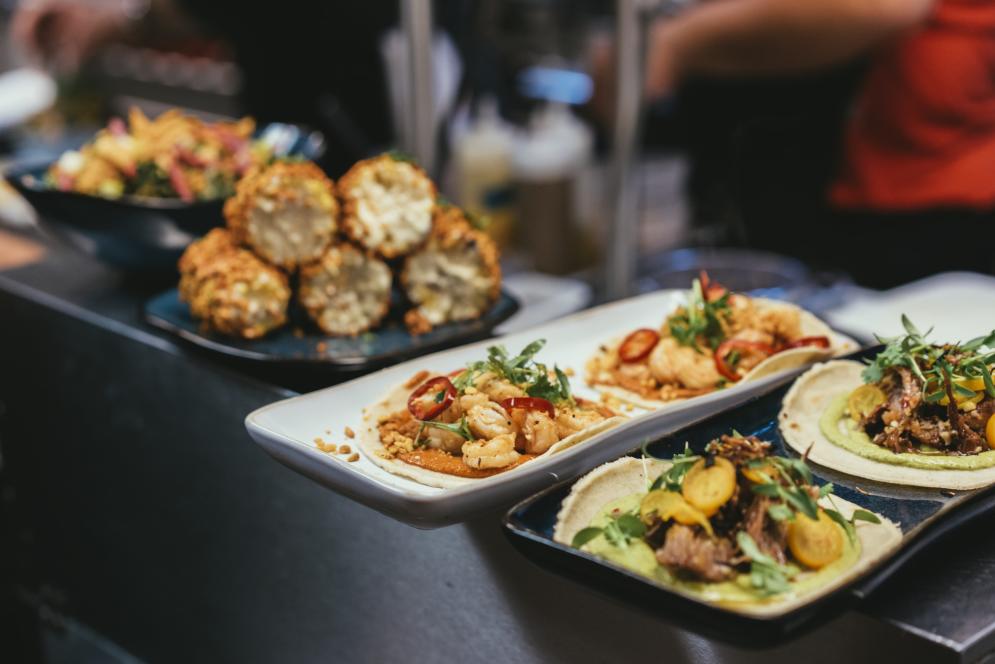 Traverse City Tourism Teams Up with Dining at a Distance
TRAVERSE CITY, MI – Traverse City is known for its outstanding food, wine, beer, and spirits, but COVID-19 regulations have made it difficult for locals to know which businesses are open and what they're able to serve. When Traverse City Tourism connected with Dining at a Distance, a site that aggregates operational restaurants and farms, a partnership made perfect sense.
"From the start, we were searching for a way to support our restaurants," says Whitney Waara, VP of Strategy at Traverse City Tourism. "We began a public Google document to track open businesses, but it required a lot of maintenance from our team. Dining at a Distance streamlines the process and makes it easier for people in northern Michigan to support their favorite places to eat and drink."
Launched in March 2020 in response to the COVID-19 crisis, Dining at a Distance is committed to keeping people fed and employed during the pandemic. The site began in Chicago and now has partners around the world, offering its services for free to communities who face carry-out/delivery restrictions or want to practice safe social distancing. Dining at a Distance also supports farms providing a variety of ways to get fresh food on your table.
Traverse City has a dedicated page that breaks down information like county, take-out/delivery service, hours of operation, and contact details. Business owners are able to make changes within the system to keep their information up to date for local consumers. Restaurants, wineries, breweries, distilleries, and markets all have listings that are easy to search and browse. 
"Hospitality businesses are integral to our community, employing thousands of our friends and family members in northern Michigan," says Waara. "Working with Dining at a Distance allows us to better support the businesses that have decided they can stay open and operate safely so that they can stay strong."
To learn more about Dining at a Distance, visit www.diningatadistance.com or direct press inquiries to hello@diningatadistance.com. 
---

About Traverse City Tourism
Traverse City Tourism is a nonprofit corporation that serves as the area's official destination marketing organization. Traverse City Tourism works to enhance, reinforce, and develop the northern Michigan brand for potential visitors through advertising, marketing, trade shows, publications, sales missions, media relations, and Visitor Center services. Its experienced and knowledgeable team members are motivated by pride for their community and a desire to advance its economic well-being without sacrificing the values that make it a pretty great place. For details on lodging, attractions, and area events, visit traversecity.com.