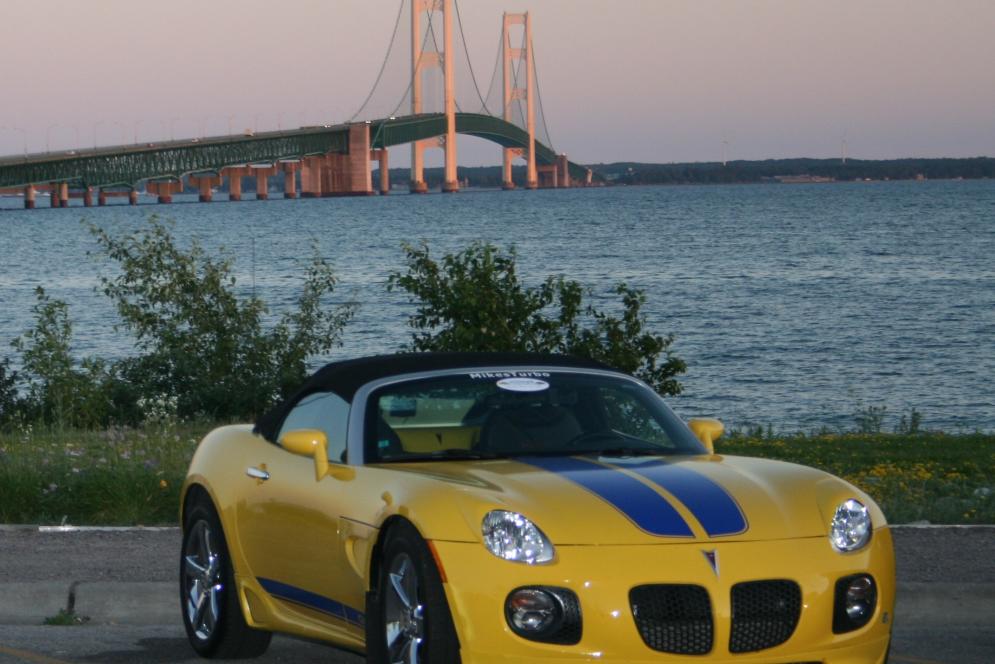 Drivers on northwest Michigan roads will see a large number of roadsters sharing the highways next week thanks to a car club meet taking place at Shanty Creek in Bellaire. Over 125 owners of Pontiac Solstice and Saturn Sky roadsters will conduct a weeklong club meet that includes plenty of time behind the wheel and traveling area roads.
The North American Solstice & Sky Annual Meet (NASSAM) will start Sunday. The meet is put on by the Michigan Kappa Club, an organization of Solstice and Sky owners. The group gets its name "Kappa" from the title General Motors used for the vehicle's platform. 
While the Car Club is based in Michigan, the meet rotates annually to different locations around the country. This year's event will attract Solstice and Sky owners from 22 states including Arizona, Texas and Florida. Key organizers say they wanted to bring the meet back to Michigan this year. "I want the world to experience northern Michigan," said organizer, Jim Lyddon. "We have lakes, along with curvy, hilly roads and amazing scenery. Everything that makes taking our cars out on the road great fun."
A Car Show in downtown Bellaire will be the best opportunity to see most of the roadsters on display. The Car Show will be held Thursday, June 17 from 7 until 9 p.m. Drivers will experience a variety of events throughout the week, but mostly they will take their pick of ten different routes to drive around the region. Some members will demonstrate their driving prowess during a timed competitive Auto Cross course set up in the Turtle Creek Stadium parking lot.
General Motors built over 100,000 of these cars and last produced them in 2009 when the company went into bankruptcy during the recession. But the roadsters still have an ardent fan base. "It's a sports car for folks who may not have a lot of money to spend on a car," said Lyddon. "It's affordable and a fun car to drive."
More information about the event is available at http://nassam2021.com/. Traverse City travel information is at http://www.traversecity.com./