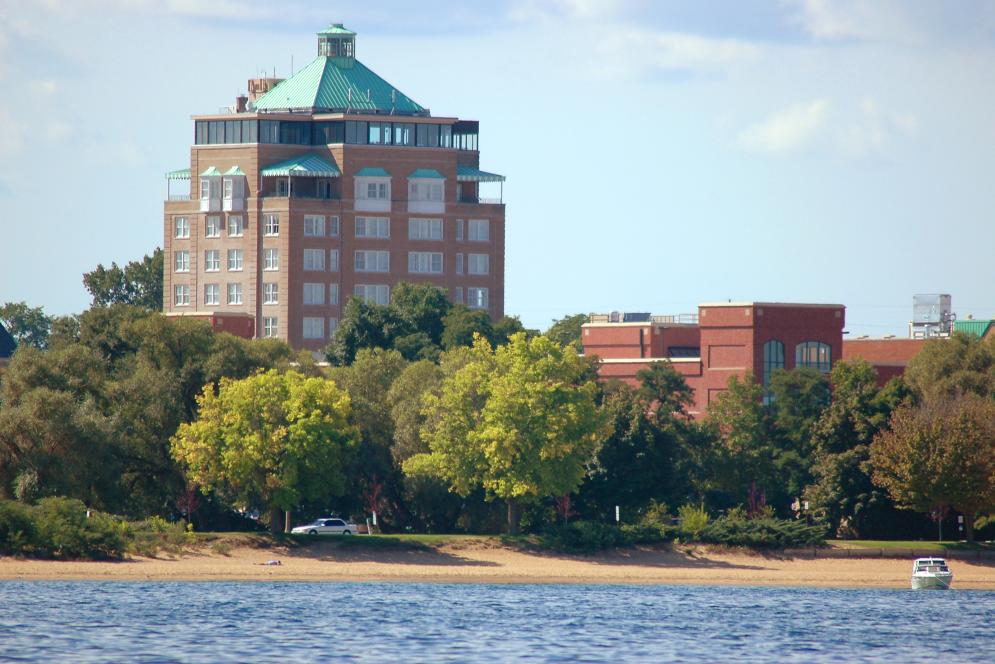 Traverse City, MI – Re-establishing itself as one of downtown Traverse City's full-service properties, Park Place Hotel has recently completed a multitude of contemporary renovations including a fully functioning convention center. The accommodations include a 7,800-square-foot main hall equipped to hold 500 attendees seated at tables or 1,620 standing. Replacing the longstanding dome and pool building, the new convention venue is the first to exist in downtown Traverse City.
Boasting the option to divide the main hall into three smaller meeting spaces, the hotel offers thoughtful facilities that cater to modern business and organizational groups. Guests will discover an ideal meeting space in the center of the Cherry Capital capable of accommodating parties anywhere from 10 to 500 guests.
Trevor Tkach, President and CEO of Traverse City Tourism, commented, "Enhancing and increasing indoor meeting space is critical to sustainable tourism in the Traverse City area.  The Park Place renovation is sure to have a positive, year-round, economic impact on the region".  
Reflecting its new offerings, the property now goes by the title of Park Place Hotel & Conference Center. For more information about the renovations as well as the destination of Traverse City, visit park-place-hotel.com and traversecity.com.